Lufthansa's Clare unit claimed it would suffer 'irreparable damage' if workers went on strike
But the German aviation giant's Shannon maintenance firm appears to have avoided industrial action.
A LUFTHANSA-OWNED AIRCRAFT maintenance firm lobbied government officials over fears it would endure "irreparable damage" if workers in Shannon went on strike.
After receiving a notice of industrial action, Lufthansa Technik Shannon Ltd – which provides aircraft maintenance, repair and technical services – wrote to Minister for Transport Shane Ross and Minister of State for Business Pat Breen urging them to "use influence" in the dispute with Siptu-member staff over pay conditions.
In June of last year, the Labour Court recommended that Lufthansa Technik Shannon give a 4.5% pay increase to workers, which would have been their first pay increase in a decade. However, both parties rejected the recommendation.
In December, the company submitted a fresh pay and terms and conditions proposal to union representatives, which was rejected. On behalf of its 350 members at the facility, Siptu later served notice of a strike action that was due to expire on 12 February.
The notice of industrial action was withdrawn after the matter was referred to the Workplace Relations Commission (WRC).
At a conciliation meeting on 6 February, the WRC recommended that the Lufthansa Technik workers should receive a 3% basic pay increase backdated to 1 January 2018 for a period of 12 months.
It recommended that staff be given another 3% basic pay increase on 1 January 2019 for a 12-month period. If approved by both sides, this will be the workers' first pay increase since 2008, according to Siptu.
Through a statement, Lufthansa Technik chief executive Pat Shine told Fora the company is willing to accept the WRC's proposals.
"The company is hopeful that a viable solution on the pay claim that will secure the future of the company in Shannon can be agreed upon shortly," he said.
A Siptu ballot on the WRC's proposal will be counted on Monday. It's likely that members will give the deal the green light.
Threat
Before the notice of industrial action was withdrawn, Lufthansa Technik wrote to ministers Ross and Breen asking them to "use influence" in the matter.
According to the return on the lobbying register, Shine told the ministers at the time that due to the nature of the aircraft maintenance business, "the threat of (industrial action) has an immediate impact on the profitability of the company".
He told them customers wouldn't risk sending aircraft to a facility for maintenance if there was a chance their jets would get stuck in the facility.
In a phone call with Breen, Shine explained that the threat of a strike had already begun to hurt the business "as customers' discomfort was beginning to build and we have had the first aircraft cancellations due to potential (industrial action)".
[embed id="embed_2"]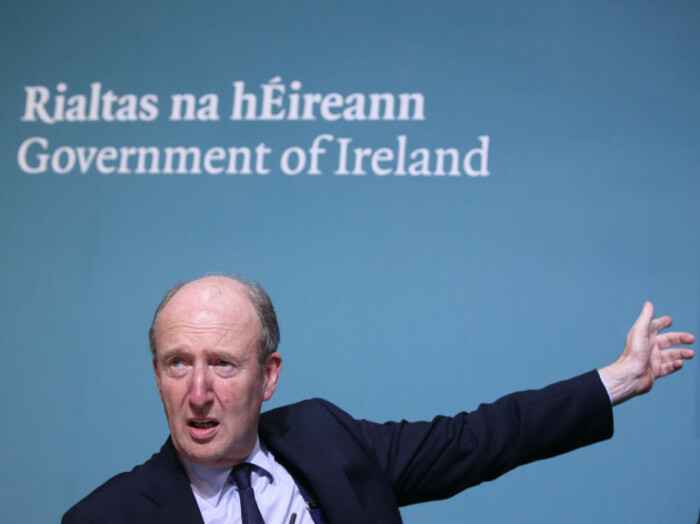 Source: Sam Boal/Rollingnews.ie
Lufthansa Technik Shannon, which was formerly Shannon Aerospaces Ltd, specialises in the overhaul of short- and mid-range aircraft.
It performs checks on Airbus A320s and various Boeing aircraft including the B737, B757 and B767 models.
The company provides services to more than 50 airlines and employs more than 500 people at its 32,000 sq m facility.
Lufthansa Technik Shannon Ltd is owed by Lufthansa Technik Airmotive Ireland Holdings Ltd, a subsidiary of Hamburg-headquartered Lufthansa Technik AG.
According to the most recent set of accounts for the Irish holding company, the group recorded a profit of just over $42.7 million in the year to the end of 2016, pushing accumulated profits to more than $231.8 million.
In 2014, more than 400 people in Dublin were let go after Lufthansa Technik Airmotive – which was owned by the same parent company – announced the closure of its Rathcoole plant.
Sign up to our newsletter to receive a regular digest of Fora's top articles delivered to your inbox.