A new seed fund has been launched to lure startups to this hub in west Cork
A total pool of €300,000 is available through the Ludgate Hub at Skibbereen.
TEMPTING ENTREPRENEURS TO set up outside a major city can be a tough sell, but when a couple of hundred grand in seed funding is up for grabs, heads start to turn.
The Ludgate Hub in Skibbereen has today announced it will offer €300,000 in early stage backing to entrepreneurs who decide to base their startup in the west Cork town.
Successful applicants to the Ludgate Seed Capital fund will receive a share of the seed fund and are entitled to become a tenant of the Ludgate Hub, a 10,000 sq ft co-working space with some of the fastest internet speeds in Ireland.

The fund is backed by Gain Line Capital Investments and Glen Dimplex CEO Sean O'Driscoll's family investment company.
The announcement comes at a time when early-stage investment is getting harder to come by in Ireland.
Seed-fund investment dropped €20 million in 2015 compared to the previous year and accounted for just 8% of the €522 million companies raised, according to the Irish Venture Capital Association.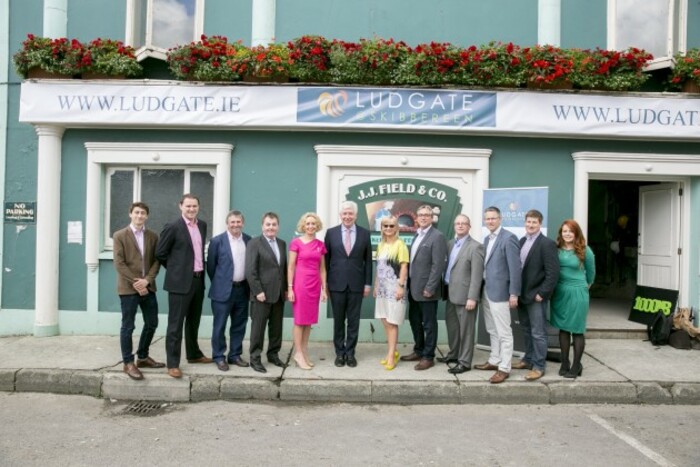 Source: Emma Jervis
Rural Ireland ignored
Meanwhile, the Ludgate project, Ireland's first rural digital hub, will welcome its first batch of tenants this month after months in the construction phase.
Plans to build the hub in the town's old bakery to encourage startups to locate in the area were announced at the National Digital Week in November of last year.
Up to 15 startups will be among the first wave to make use of the co-working area with the companies involved focused on a variety of sectors including software development, marketing and fintech.
To date, the project has been run by a nine-strong team without any state financial aid.
O'Driscoll said schemes like the Ludgate project were needed to encourage businesses to set up outside Dublin.
"For decades rural Ireland has been neglected. Over the last decade many towns and villages in West Cork have been devastated," he said.
"The Ludgate digital hub, combined with the arrival of 1,000 Mb/sec of broadband to Skibbereen, opens up enormous new opportunities for west Cork.
"This new digital age will make the impossible possible and consign geographic disadvantages to history and reinvigorate west Cork".
Entrepreneurs can apply to the fund by visiting
the Ludgate Hub
website. The deadline for final applications is 20 May 2016.
read more on