Louis Copeland's family wants to create the next Avoca of the Irish crafts market
The family recently launched the Made of Irish online store selling items like candles and pottery.
THE LOUIS COPELAND brand may be synonymous with menswear, but the family business is making a play for the Irish crafts market with a view to opening a new line of stores.
Last year, the Copeland family launched Made of Irish – an online store that sells a collection of locally made items such as candles, blankets and pottery from over two dozen Irish suppliers.
The project is being led by Louis Copeland Jr, who has overseen fit-outs of new Louis Copeland stores in the past and also helped open Hugo Boss- and Gant-branded stores for his family's business.
Speaking to Fora, Copeland Jr said the Made of Irish concept started to take shape four years ago when his father's business started sending Christmas presentes to menswear suppliers it dealt with.
He said he had problems in recent years sourcing Irish-made products from one place in order to send them out as gifts.
"I found a lot of the time when you go onto these different websites, there is a lot more diddly-eye kind of stuff with shamrocks. You can't see the wood from the trees. 
"There is some great stuff, but it gets lost because there is so much stuff with shamrocks, harps and whatever else. Sometimes with these business ideas in the past, we'd say, 'We haven't got time to do it, we have to let it go'. But with this, we said maybe it's worth it."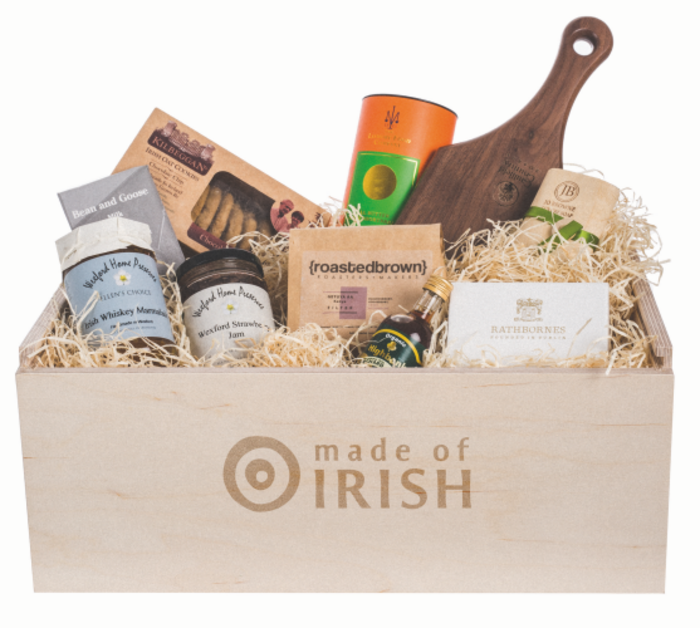 Source: Made of Irish
The website has about 25 suppliers listed on it at present, according to Copeland, but he is trying to get more Irish craft firms on board.
"It's a small website at the moment. We don't have hundreds of suppliers yet, but what we have are all the best products in their category. We've got Rathborne candles and in blankets we've got Foxford and McNutt.
"I spoke to a lady from Dublin Herbalists about three months ago before we took on their products and when I rang her first, she said, 'Louis Copeland? What are you ringing me about? Do you want to stock my products in your shop?' I had to explain why I wanted to do this and she got it."
Physical stores
Copeland said there are no sales projections for this year because "it's more about testing the water", although the business has already shipped orders overseas to locations like the US and Israel.
"Every few minutes I'm looking at the website to see what's coming in and how many people are looking at it. But it's going to take a while to build up," he said.
"I'm quite impatient, and I've been told it's a marathon not a sprint. I'm probably more used to the brand being known like Louis Copeland, so this is totally new.
"It helps when you're ringing suppliers to have the Louis Copeland brand name. They know the name and it helps because they knew what kind of business they're getting involved with.
[embed id="embed_2"]
"But I had to explain it wasn't my dad ringing – it's the younger of the two Louis."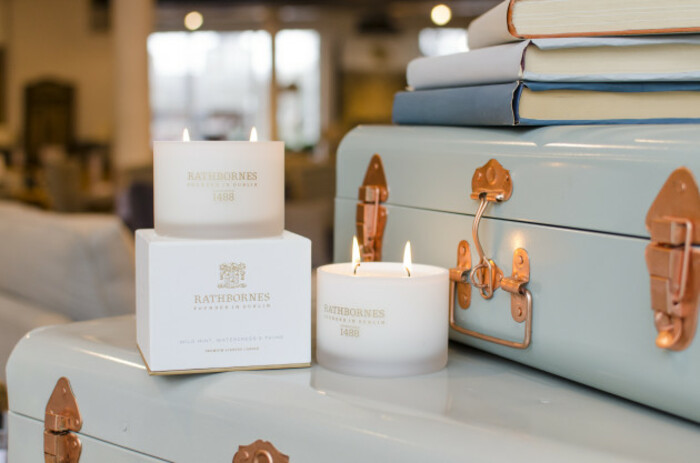 Source: Made of Irish
Copeland Jr said his focus for the next few years will be on building up awareness about the website ahead of the possibility of opening Made of Irish-branded outlets in big Irish cities like Dublin, Cork and Galway. 
"Down the road I would love to see stores as well. Maybe stores with an element of food is something for three or four years time. That's what we're more known for is our stores, more so than our Louis Copeland website.
"That wouldn't be a daunting project. There is always a way to make these things happen. I know sometimes things can be difficult, but there is always a way of sorting or solving the problem."
He said his vision for Made of Irish physical outlets would be to create an Avoca Handweavers-style offering.
"That kind of thing. I think of Avoca, it's a nice environment and the Made of Irish idea with an element of food could work. Maybe with Made of Irish products as well."
Get our NEW Daily Briefing with the morning's most important headlines for innovative Irish businesses.