Retailers want to revive a scheme where workers live above their shops
Retail Excellence believes the initiative would help ease the housing crisis.
A RETAIL LOBBY group has called on the government to revive a tax break for shop owners who rent out rooms above their premises as living space for workers.
Speaking today at an event hosted by homelessness charity Peter McVerry Trust, Retail Excellence deputy CEO Lorraine Higgins said it was "imperative" that the 'Live Over the Shop' scheme was re-introduced more than a decade after it was axed.
Higgins claimed that bringing back the tax-friendly initiative would help offset a "recruitment challenge facing retailers", as well as ease Ireland's housing shortage.
"There is a plethora of vacant units throughout the country and owners are not being sufficiently incentivised to improve these spaces for residential purposes," she said.
"We need to be innovative in order to get them rental-ready to help offset the worst of our housing crisis and, just as critically, to be able to offer affordable accommodation to staff."
The 'Live Over the Shop' scheme offered tax incentives to property owners who turned empty floors above city shops into homes.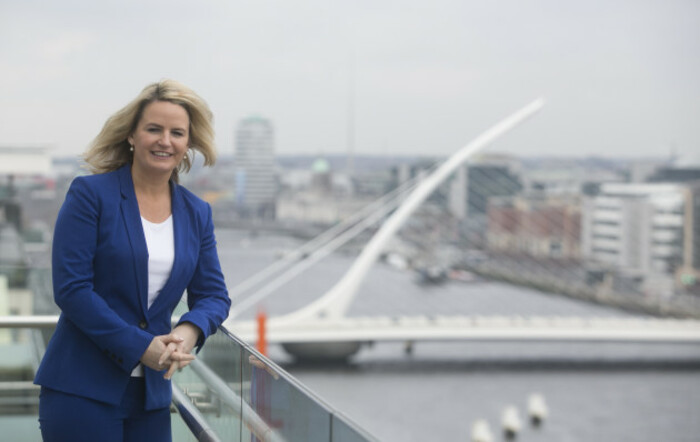 Source: Sam Boal/Rollingnews.ie
The scheme was axed in 2006 and wasn't considered very popular because of the significant costs often required to make spaces livable and regulation-compliant.
Higgins told the 'Businesses for Homes' event that if there were planning issues with turning commercial space into residential units, a fast-track planning process should be introduced or property owners should be exempt from seeking change-of-use approval.
Accommodation crisis
The deputy chief executive and former senator said Dublin's economic growth is "a blessing and a curse".
She said that while the capital is a magnet for job seekers, a lack of affordable accommodation is making it difficult for business owners to retain staff.
"Some of our members are finding that as a consequence of Dublin rents, their staff are seeking to be relocated in other areas of the county," Higgins said.
"When they question their motive for this, the answer is always that 'my rent is too high' or 'I'm sick of commuting' or 'I have less of a chance of owning my own home if I stay here.'"
Higgins said the housing crunch is having a painful knock-on effect for retailers.
Studies of data collected from some 3,500 Retail Excellence members and prepared by professional services firm Grant Thornton have found that there has been "a large degree of volatility in retail".
"When the UK voted to leave the EU, we recorded three successive quarters of decline," Higgins said. "This recovered in quarter 2 of 2017 but only marginally."
She said the challenge for members of Retail Excellence is that the future growth of the retail industry is heavily dependent on development in the national economy.
"When people have more disposable income, they tend to spend it in retail but as rents rise, the portion of income to be spent in retail falls which obviously impacts on our industry negatively."
Sign up to our newsletter to receive a regular digest of Fora's top articles delivered to your inbox.