Turnover at Tripadvisor favourite Little Museum of Dublin has inched closer to the €1m mark
But the attraction's cash donations were down significantly in 2016.
TURNOVER AT TRIPADVISOR favourite the Little Museum of Dublin inched closer to the million-euro mark last year despite a significant drop in cash donations.
Recently filed accounts for the non-profit attraction near St Stephen's Green show that turnover in 2016 swelled to almost €850,000, an increase of more than €200,000 on 2015′s figure.
As previously reported by Fora, the Little Museum – which charts the history of Ireland's capital through a collection of artefacts and bric-a-brac donated by members of the public – has experienced a capacity problem in recent times.
According to the new accounts, management launched a 'capital campaign' to raise funds to acquire the building next door to "facilitate expansion of the museum's activities". Documents show that just €8,100 was donated to the campaign in 2016.
The Little Museum catered for more than 109,220 visitors in 2016. It recently topped a Tripadvisor 'traveller's choice' poll for the second year in a row.
Donations drop
Admission fees accounted for the biggest chunk of the non-profit's revenue. Some €360,700 was generated through ticket sales, an increase of €116,700 on the year before.
Sponsorship revenue increased by €26,800 to €174,000 during the year and the museum received €114,000 in state grants.
The museum established a number of new partnerships throughout 2016 with the likes of Aer Lingus, New Ireland Assurance and the philanthropy wing of Dublin law firm Matheson.
Cash donations were down significantly. Just over €5,500 was donated last year, down €23,100 on 2015′s tally.
In a detailed report accompanying the accounts, chairman Brody Sweeney – who founded O'Brien's sandwich bars – attributed a 7% increase in visitor numbers to growing public awareness of the museum and a permanent exhibition dedicated to Dublin's famous lord mayor Alphie Byrne.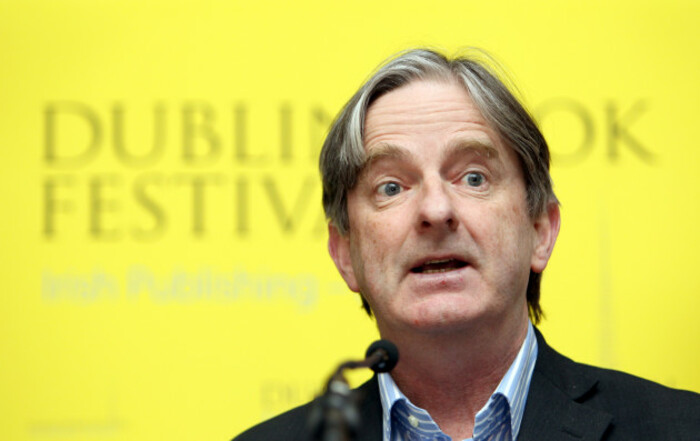 Source: Leon Farrell/RollingNews.ie
Sweeney also noted that the Little Museum's series of public lectures and other events "continued to sell out in 2016″.
He listed a number of highlights throughout the year, including a programme to mark the centenary of the 1916 Rising featuring three exhibitions, a sound installation and a specially commissioned play.
"The year 2016 … proved to be successful for the Little Museum of Dublin," Sweeney wrote in the report. "We are working closely with our patrons Dublin City Council towards our goal of creating a world-class city museum for Dublin."
The attraction, which relies on volunteers and interns, employed an average of eight people last year. Wages and salaries were worth about €33,000 per head.
Sign up to our newsletter to receive a regular digest of Fora's top articles delivered to your inbox.
read more on