LinkedIn will help people returning to the workforce as it starts another hiring spree
The company will reach 2,000 people next year and move into a second office building.
LINKEDIN WILL EXPAND its scheme to support workers returning to work after an extended break as it announces plans to grow its staff numbers to 2,000.
The professional social network's Dublin office serves as its headquarters for Europe, the Middle East and Africa and currently has a headcount of 1,500.
Current recruitment is focusing on roles in sales, marketing, customer service, finance and analytics.
Sharon McCooey, head of LinkedIn Ireland, said it will now expand its 'ReturnIn' scheme to all open roles.
The ReturnIn programme provides extra support for new employees at the company that are returning to the workforce after an extended absence.
"While the economy is on track for full employment, it is important to remember that finding a job even in the best of times can be challenging, especially for people who've taken time out of work to spend with family or for caring obligations," McCooey said.
ReturnIn first launched last year in a pilot phase for certain roles.
"That's why today we decided that all roles can avail of the returner programme. I would encourage other employers to tap into this talent pool."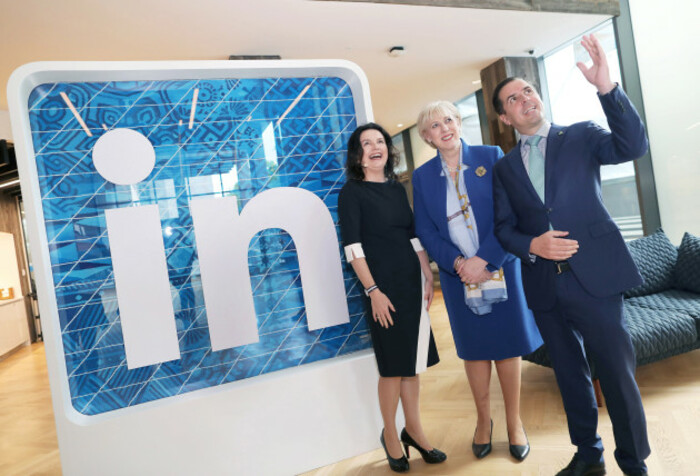 Source: Julien Behal
Meanwhile construction has begun on an additional 150,000 sq ft office building near its existing building to accommodate the influx of staff. It is due to be completed by the end of 2020.
The Dublin base is now LinkedIn's second largest, after its California headquarters.
It added that its professional social network has reached two million members in Ireland.
[embed id="embed_2"]
IDA Ireland, the state agency responsible for wooing investment into Ireland, also announced today that 13,500 jobs have been "approved" in the country in the first half of 2019.
The agency said that while, per reports from EY and FDI Markets, there was a decline of between 2% and 4% last year in foreign direct investment in Ireland, 2019 has remained strong for investment into the country.
It will soon kick off its next five-year strategy, from 2020 to 2024, to attract investment from more global markets other than the US and UK.
Get our Daily Briefing with the morning's most important headlines for innovative Irish businesses.