A huge €200m French fund is backing Ireland's largest crowd lender
Eiffel Investment is getting involved with Linked Finance, which handles lending to Irish SMEs.
A €200 MILLION French investment fund is backing peer-to-peer lender Linked Finance, Ireland's largest crowd lender.
The Irish firm announced this morning that Eiffel Investment Group will contribute up to 20% of funding for new loans listed on the platform over the next two years.
Eiffel manages close to €200m on behalf of several multi-billion institutional investors across a range of leading peer-to-peer platforms.
Linked Finance said that the move "will further boost liquidity" on its platform, which has already provided loans to more than 700 small businesses since its launch.
The move marks a notable shift for Linked Finance. Up until now the company's business model was based on small retail investors lending to other small borrowers.
Small Irish businesses use the Linked Finance platform to apply for loans. The lender then gives the firm a credit rating, which is used to decide what rate the company borrows money at.
The company then asks to raise a certain amount of money, €50,000 for example, and lenders can then pledge the money to the firm. Once the €50,000 has been pledged, the loan closes.
Return
One of the biggest lures for lenders on the platforms is the high rate of return on their money – typically between 6% and 10% on Linked Finance – while a major draw for businesses is the quick loan approval.
The biggest downside is the fees, which can add a significant burden to the borrower's loan costs.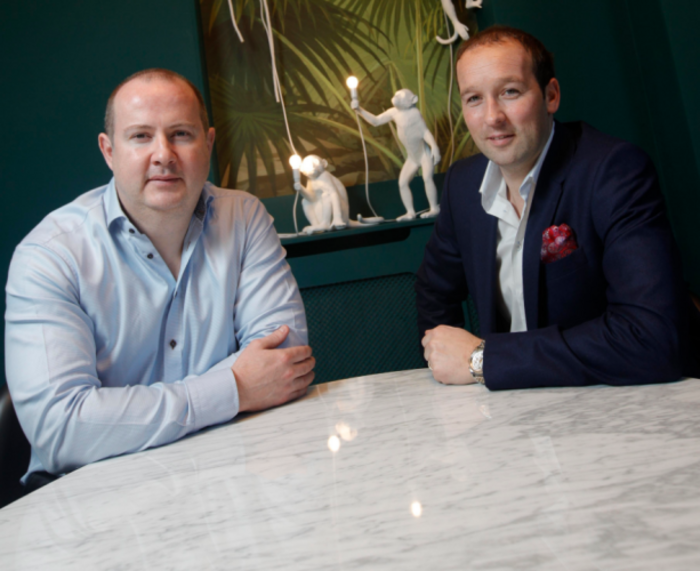 Source: Conor McCabe Photography Ltd
Peer-to-peer lending is a relatively new concept in Ireland, and so far has mostly been used for relatively small loans in the region of €10,000 or €20,000.
However, flexible workspace provider Iconic Offices recently raised €250,000 through the platform.
A spokesman for Linked Finance said that Eiffel's involvement will give "diversity of funding sources" and will give the platform a bigger pool of cash to lend, so that more businesses can borrow larger loans.
The spokesman added that, given that Linked Finance's lending rates are set in advance, "this deal will not lower returns for our regular lenders".
Eiffel, like several other institutional investors, has been looking at peer-to-peer funding as a way of getting a decent return from lending as interest rates across the eurozone remain low.
More partners
Linked Finance chief executive Niall Dorrian said that Eiffel "will complement our existing lenders, ordinary members of the Irish public".
He said that small investors "will still continue to play a crucial role in helping us to fulfil our mission of providing fast and affordable finance for Ireland's SME sector".
Linked Finance said it is in talks with other leading institutional investors, in Ireland and internationally, and is "actively looking for further funding partners who want to deploy capital via the site".
Eiffel investment CEO Etienne Boillot said that, as institutional investors, "we not only bring more liquidity to the market, but also more confidence in this method of fundraising, which should help attract more SMEs to borrow and more retail investors to lend".