Industrial lights are really dull - and that's given birth to a whole new industry
Lighting-as-a-service is tipped to balloon into a multibillion-dollar industry by the mid-2020s.
INDUSTRIAL LIGHTS ARE dull, in more than one sense – but that has given rise to the budding 'lighting-as-a-service' sector.
Replacing fluorescent lamps in a large commercial property, warehouse or car park isn't complicated but does require time and money that most companies would usually rather spend on their core business.
The lighting-as-a-service model, or LaaS as it's also known, allows firms to retrofit buildings with energy-efficient LED lighting without having to pay any upfront costs.
Instead, they're charged a fixed fee over a contracted period by a LaaS provider that sources and installs the lighting on their behalf.
In other words, the company invests in the service rather than the actual product, similar to other as-a-service categories.
According to a recent report by BIS Research, LaaS is forecast to explode into a near-$3.6 billion industry globally by 2025. That's significantly higher than Research and Markets' much more modest estimate of $750 million worldwide by 2022.
Regardless of where the industry ends up in the next decade, it's clear that investors are betting big on LaaS now.
Early startups
The earliest advocate for the industry in Ireland was UrbanVolt, the Dublin-based outfit backed by international rugby star and serial investor Jamie Heaslip.
It replaces lights in commercial buildings with LED substitutes with no upfront costs to the client, and then it maintains them for up to 10 years.
UrbanVolt generates income by charging clients a percentage of the savings on their lower energy bills as a service fee for the first five years of the contract.
Since setting up in 2015, the company has secured two major financing deals to fuel its expansion in Europe, North America and other markets.
In July of this year it secured a deal for €55 million in debt financing from London-based renewable energy investment firm Low Carbon. This came two years after its €30 million funding agreement with Swiss private equity firm Susi Partners.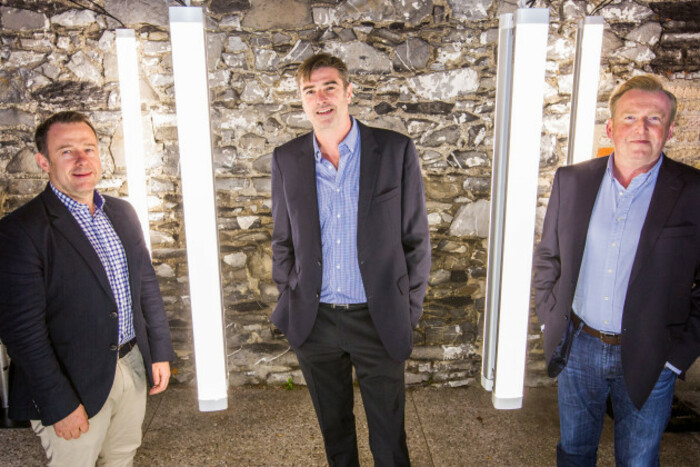 Source: Naoise Culhane
Ireland's position as a hub for foreign direct investment gave UrbanVolt access to several heavy-hitting clients like Pfizer and Cargotec, which has helped it rapidly launch further afield. The firm recently opened an office in Fort Myers in Florida.
"Our client roster has some fairly big international names on there," says co-founder and chief commercial officer Graham Deane.
"It's not necessarily that those companies don't have the money to (switch to LED); it's that there is internally a capital battle. There's always better things to do with the money."
Large corporations are also attracted to LaaS because it's similar to an operating lease in that it doesn't appear on their balance sheet.
Benefits
Since UrbanVolt's foundation, several other players have entered the LaaS arena in Ireland alone.
Around eight months ago, commercial energy and natural gas provider Naturgy rolled out its LaaS offering here after successfully launching the service in Spain and Portugal.
One of the oldest lighting firms in the country, Dublin-based ECI Lighting, announced in June that it would invest €25 million setting up a new LaaS division.
The main pitch from each player is that by switching to LED, clients can save anywhere between 70% and 85% on their energy bills, which is made all the more attractive by the fact they don't have to provide any upfront capital.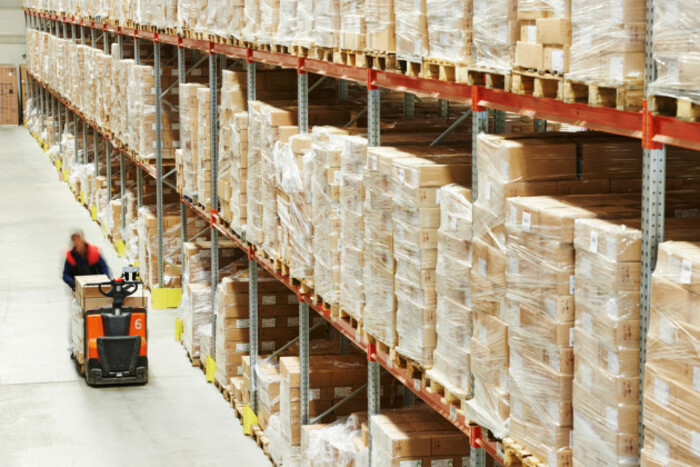 Source: Shutterstock/Dmitry Kalinovsky
But there are softer, secondary benefits too that have made LaaS increasingly attractive to large corporate companies. For example, LEDs have colouring that's closer to natural light, which is believed to help boost staff morale and productivity.
And, with greater consumer awareness of corporate social responsibility (CSR), switching to LED lets companies score environmental brownie points.
"LED doesn't have any mercury and because it saves energy, it saves CO2 emissions. There are many things in terms of CSR that's very important for all of the decision-makers within a big company," says Alejandra Gonzalez, head of innovation and service design at Naturgy.
While LaaS is mainly marketed for use in large industrial spaces like warehouses, the LED switch can provide other benefits to front-facing industries like hospitality and retail.
"When you do a retrofitting of lighting for a hotel, it's really quick to perceive the benefits to their customers because it looks better. This also happens in stores. You can see the benefits so quickly," Gonzalez says.
Competition
The fact that each player in the LaaS industry provides more or less the same core service means they have to find innovative ways differentiate from competitors. ECI Lighting, for example, is using its longevity as a calling card for new clients.
Commercial director Mark Connolly says the company has worked on several well-known buildings in Dublin's Capital Dock as well as the Royal College of Surgeons and DIT Grangegorman.
"We have 60 years of experience. There's a reputation and comfort for customers that we're going to be around for a long time," he says.
Source: am Boal/RollingNews.ie
ECI also manufactures hundreds of its own products, which Connolly says gives it a leg up over other companies.
"There are a couple of people in the space, all of them new companies without any history, heritage or product," Connolly adds.
Ironically, ECI Lighting often ends up indirectly supplying LaaS competitors that are customers of its manufacturing division.
"We have exclusive distribution rights for some LED products. Obviously we'd prefer to get the gig, but at least we know (a rival has) taken out old rubbish lighting. It's still a good thing (for the environment)."
Graham Deane says UrbanVolt is pitching itself as a LaaS leader, having entered the market early and completed more than 230 projects.
"We bring in expertise having done lots and lots of iterations of this. We can plan the project for them. We can make sure there's minimum disruption," he says.
When asked how Naturgy squares up against the competition, Alejandra Gonzalez says the company is marketing its expertise in energy and access to high-quality products to generate repeat custom.
"The most important thing is that these lamps last all the years that you're providing the service," she says.
"I understand (there is) a lot (of investment) in these kinds of companies, but at the end of the day, if you're not an expert and don't know how to quantify the saving costs, it's very important because otherwise customers are not ever going to repeat with you."
Get our NEW Daily Briefing with the morning's most important headlines for innovative Irish businesses.