Liffey Valley purchase shows Ireland's property market is now seen as a safer bet
German pension fund BVK purchased the shopping centre for over €600m.
THE PURCHASE OF Liffey Valley Shopping Centre by German pension giant Bayerische Versorgungskammer (BVK) has shown that large pension and life funds now see the Irish commercial property market as a safer long-term investment.
That's according to Goodbody analysts who said there are signs of normalisation in the Irish property market and the involvement of such investors like BVK aids stability through added transparency and liquidity to the market.
In the past 18 months, a number of Dublin's major shopping centres have changed hands and attracted strong bids from international core investors.
Munich-based insurer Allianz purchased Dundrum in a joint venture with UK commercial property and investment company Hammerson, while Blackstone acquired Blanchardstown Shopping Centre, outbidding core investor Canada Pension Plan Investment Board.
Goodbody real estate analyst Colm Lauder said the purchase of Liffey Valley and introduction of another European core investor to the Irish market is a positive and will help the perception of Ireland abroad.
He added  Ireland was traditionally not considered a low-risk market, but that has changed.
"The positioning of Ireland has been transformed from a distressed market, to opportunistic then to core all over the last three years," he said.
"The involvement of these large pension and life funds highlights not just the perceived stability of the Irish market today, but also a risk profile that meets their requirements."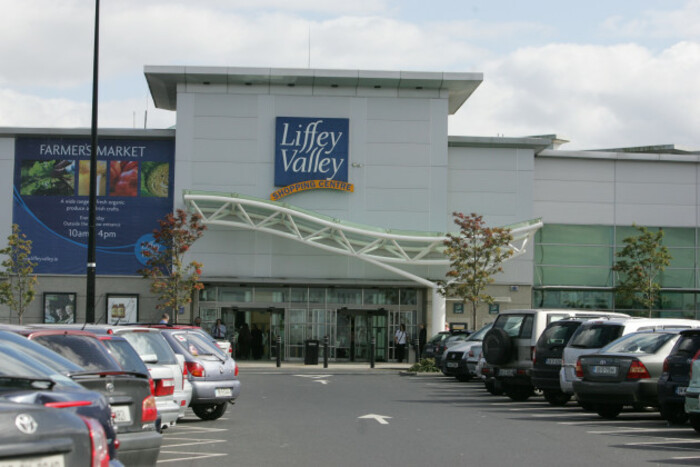 The sale
It was confirmed today that Liffey Valley Shopping Centre in has been sold to Germany's largest pension scheme group in a deal worth over €600 million. BVK completed the deal along with investment manager, Universal-Investment.
The centre was opened in 1998 and is located in Clondalkin just off the M50 by the N4 road in Dublin. It was previously owned by HSBC Alternative Investments Ltd, Grosvenor Britain and Ireland, and Hines.
The site has undergone significant redevelopment in recent years, with a new, multi-storey Penneys opening earlier this month. The Vue cinema also got an upgrade and six new restaurants opened on site in recent times.
Liffey Valley now comprises over 71,000 square metres of retail and leisure space.
In August 2016, planning permission was granted for an additional 22,000 square metres of retail space to add to the over 100 shops and restaurants already on site.
Further development plans include the addition of a new public space equivalent to a "typical European-scale urban plaza".
Brian Moran, senior MD at Hines Ireland, called Liffey Valley a "landmark asset" which offers considerable upside potential due to the "improving Irish commercial real estate sector, strong tenant demand and significant development opportunities".
Hines will continue to act as asset and development managers for the centre following the closing of the sale.
Written by Sean Murray and posted on TheJournal.ie. 
Additional reporting by Killian Woods.