'I wish I could operate in work with less sleep - the day isn't long enough'
Liam Murphy of professional services firm Wachsman talks about lack of sleep and learning from his employees.
LIAM MURPHY KNOWS what it's like to work on too little sleep – but he still wishes he could survive on fewer than 40 winks.
A director at Wachsman, the professional services provider for the blockchain industry, Murphy has witnessed the startup's exponential growth since joining over a year and a half ago.
Founded three years ago, Wachsman has gone from employing three people to 100 at offices in New York, Dublin and Singapore. Right now, it employs around 35 people in its Irish base.
As part of our weekly question-and-answer series, we talked to Murphy about managing expectations, quitting a job he loved and why you should never take the safe option.
Here's what he had to say:
What's the toughest work-related decision you've ever had to make?
The decision to quit my job working as a policy advisor at the British Cabinet Office. It was a tough decision because I absolutely adored my time working there.
I spent many years abroad and had a great longing to get back to Dublin; as it turned out, it was the right decision. I took quite a circuitous route home, spending some time in India, where I met my now wife.
It ultimately led me to Wachsman, so I guess that really difficult work-related decision to quit a really wonderful job to come home opened so many magnificent doors, personally and professionally.
What was the worst advice you ever received?
If I had to flag bad advice that I might have received when I was a little younger – that I'm glad I avoided – then it's the advice to take the safe option.
I always believe that you should do what you love, what you're passionate about, and what you believe will make a difference to your own happiness and to the happiness of your family. Once you do that, success – in whatever form is important to you – will come.
What detail about yourself would surprise your staff?
I learn more from them than they learn from me. That might sound a little cliché but it's true. I learn so much each and every day from them.
They've been so good at what they do that they have taken over my day-to-day. Now I'm learning how to be better and do all those things because they have increasingly assumed the role that I once did.
Is there one job/task you would never delegate to anyone?
No. I think it's part of your responsibility as a leader within an organisation to surround yourself with ambitious individuals who could reliably assume any task that you might otherwise do.
If staff don't have the experience or the know-how, you are obliged as a leader or manager to get them there.
That doesn't mean that you play the part of absentee landlord; you can still have input. But any task can be done by others if everyone is doing their jobs correctly.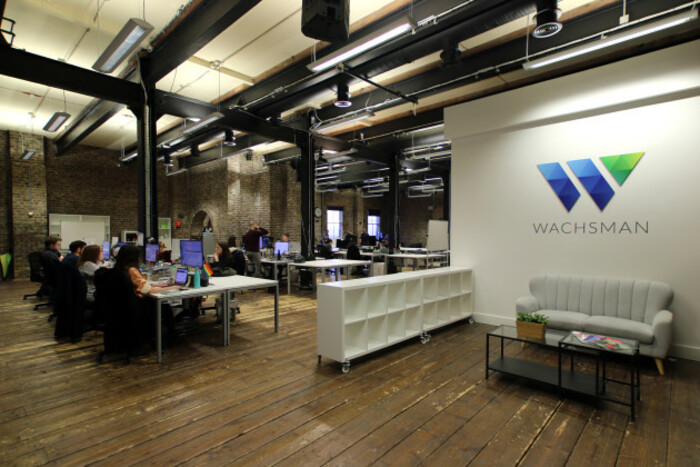 Source: Wachsman
How do you choose who to promote in your business?
The people who care the most. The people that get promoted are those who deliver, like in any organisation, consistently quality results.
They care the most about the company, about their colleagues, about their own personal growth and learning. They really want to be there. Those people stand out. You look to build a company on those individuals.
What bad work (or business) habit have you had to kick?
Probably checking my work emails right before I go to bed. I quite value that short period of time before I go to bed, to wind down. I often actually meditate at this time.
But checking my phone as I turn off my light to go to bed has had the effect of getting my brain worrying because I start thinking about all the emails I've just seen.
It takes me longer to get to sleep, which means that my performance the next day is negatively affected. It's a lose-lose situation.
What do you see as being the biggest challenge for your business?
Meeting our own extraordinary expectations. Wachsman had three employees two and a half years ago. Now it has 100. We're nowhere near done yet.
I think our biggest challenge will be keeping pace with this ambition.
What's the one work skill you wish you had?
I wish I could operate in work with less sleep. I think I already sleep less than most people I know, but the day is not long enough.
I love my sleep, I really do, but life is so exciting. There are so many great things out there to see and do.
Do you keep working when you've left the office?
Part and parcel of working with an insurgent startup is always being switched on and accountable. I definitely have a clear sense that despite the growth the company has experienced, I can't rest on any laurels.
Nine-to-five won't be enough to make us the company we believe we can be. This won't always be the case. It probably shouldn't be the case, but it is indicative of the period of growth we are in.
What's your favourite possession?
My wedding ring. It's the only thing that really matters.