'Never put in an email what you wouldn't be prepared to put on your office door'
Tools of the Trade: RDI Hub CEO Liam Cronin talks trust and why he looks to Steve Jobs for inspiration.
EVERY WEEK, FORA gets inside the heads of some of Ireland's top entrepreneurs to gain insights into what got them to the top of their trade. This week we meet Liam Cronin, CEO of research and innovation centre, RDI Hub. 
Liam Cronin lives and breathes by his Microsoft Outlook calendar. 
The CEO of RDI Hub, a new research and innovation hub in Killorglin, Co Kerry, incidentally worked in Microsoft for 25 years before he worked in Trinity College's Adapt research centre.
RDI is backed by Fexco, IT Tralee and Kerry County Council. It's currently recruiting companies and individuals in the fintech space as members ahead of its opening in January 2020. 
In our weekly Tools of the Trade series, Fora spoke to Cronin about his traffic light system to spot trouble and why he looks to Steve Jobs for inspiration. 
Here's what he had to say: 
What are the main principles that inform what you do?
I try to summarise everything using the power of three. I think it's a really good tool and principle in terms of pulling everything together.
I'm always looking to see how we can do things differently – and then working with people and within my team to inspire people to do things differently.
Another is to trust people to do the job that you asked them to do; to be able to delegate and then listen to people.
The best piece of advice I got was from one of my project managers in Microsoft who said to never put in an email what you would not be prepared to put on your office door. That has stood me well when when communicating over the years.
Who is the person who has most influenced the way you think?
Steve Jobs. He said great things in business have never been done by one person, they're done by a team of people. I think that's really important. 
What quality has helped you stand out?
I'd bring a very detail-oriented approach and a very strong work ethic to to everything I do, both professionally and personally. I'm always looking to do something that has an impact.
What has shook your confidence and how did you get past it?
When I worked as associate director of commercialisation in the Adapt research centre in Trinity College, Dublin, I would have worked on deal generation. It was all about taking the research and bringing it out into industry.
Sometimes you would meet with customers that you thought you had a really good meeting with. You would expect that that would have turned into a project or you would get a contract signed, and maybe you wouldn't. Then you learned from that and you took that learning into the next meeting you have with a customer.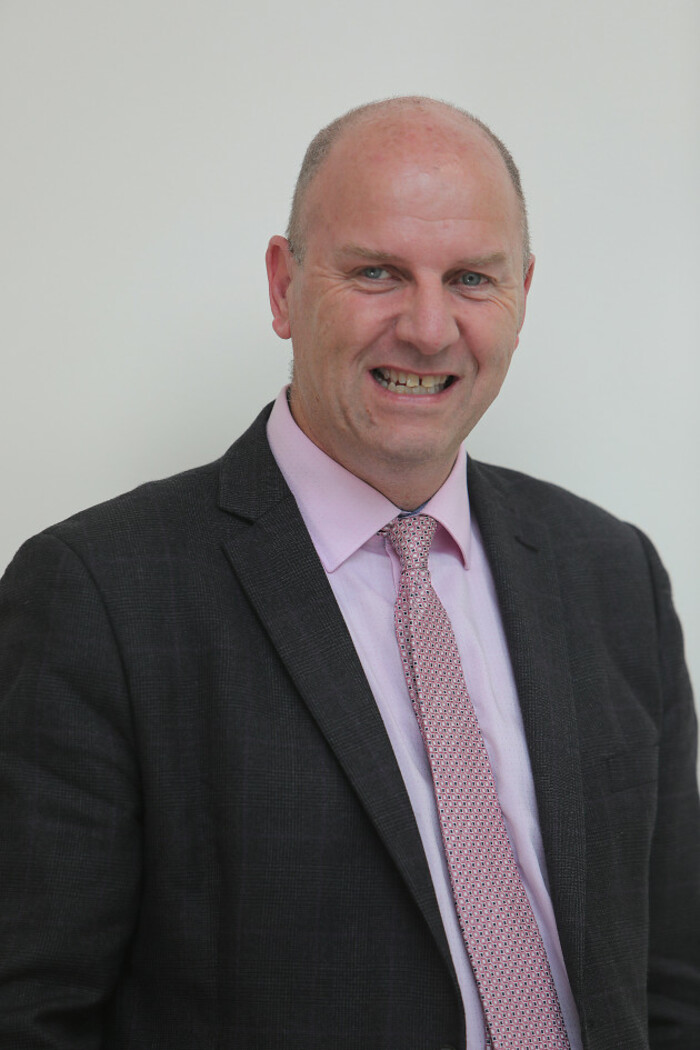 Source: RDI Hub
What's the most important part of your daily routine?
I try most days to build in a 15- to 20-minute lunchtime walk. That gives me time to reflect and refocus.
I have a daily to-do list of tasks I need to complete, which I will create each morning.
The lunchtime walk gives me time to reassess the progress I've made against my to-do list and what I need to focus on or what actions I need to take for the second half of the day.
How do you manage your time?
My Outlook calendar has my personal and my work commitments. That's what I live and breathe by.
[embed id="embed_2"]
How do you spot when something isn't working? How long do you give it before changing?
From my time in Microsoft and the Adapt research centre in Trinity College, Dublin, I very much have a key performance indicators metrics-based approach to everything I do.
I use a traffic light system of: are the metrics red, orange or green? Sometimes a metric may be orange because you've got a gut feeling that something isn't working right. I'm always watching closely to see if I have a gut feeling that something is wrong and asking how we can change that.
How do you judge success?
I judge success by impacts – and doing something different. I try to move jobs every three to five years so that I can do something different, have more of an impact and be more successful.
How do you deal with conflict?
The important thing is sitting down face to face with people, having open conversations and really trying to understand as best I can where the other person is coming from.
I'm a big believer in the why principle, trying to put yourself in the other person's shoes and really trying to understand why they have a different view.
Ultimately you're looking to negotiate to a win-win strategy for both parties and sometimes there has to be compromise on each side so you can meet in the middle.
What book would you most recommend?
The Lean Startup by Eric Ries. This book is all about helping entrepreneurs to develop a customer-driven development approach and being agile.
I think that's important, not just for startups and for SMEs, but also for large multinational companies.
Get our Daily Briefing with the morning's most important headlines for innovative Irish businesses.