'We're very worried': Fears for Leixlip businesses as HP closure rocks the town
With 500 redundancies coming from July, the region is bracing for the fallout.
THE PEOPLE OF Leixlip knew for over a year that there were job cuts at the HP Inc plant.
But when the news came that 500 staff were to be laid off, locals were still taken aback at the sheer numbers involved.
The firm's site director, Maurice O'Connell, told journalists yesterday that the company intends to offer enhanced redundancy packages to the staff who will start to leave the Kildare facility from July of this year.
While the welfare of the hundreds is being catered for, it is the thousands living in the surrounding areas, and their local businesses and services, which will now feel the brunt of a reduced footfall.
"We tried our very best to get through the recession. We had all the young people go to Australia, London, to Canada, everywhere," said Bernie Macari, who runs the local chipper Sam's.
"Now we are just getting back on our feet and then the HP is gone. I'm always worried about the business and now I've to worry a bit more after this."
Macari knows of one couple employed at the company and he fears they, and people like them, will struggle.
"They are a young couple. Really nice people. I hope they haven't been let go. For one person, it is bad but for both it is really, really terrible. Everyone here is very worried. We need to wait and see how we go," she added.
Dónal Dennison is the store manager of the local Spar shop in the town. He shares Macari's fears for the future.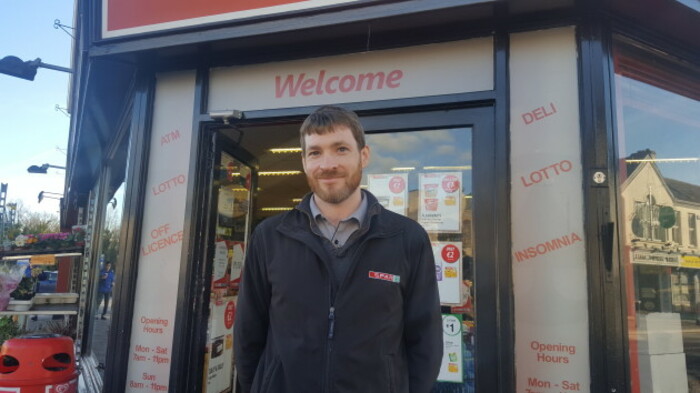 "We're going to feel it alright. We would have had people come in for a bit of lunch or to do their lotto. Now, we're not going to have that trade. Footfall is a big deal for us here. The closure will have an effect on business. It's going to effect every business here. My partner works there but she works for a contractor. She should be fine. I hope."
But there were others who weren't so concerned. Shay Kelly, who is from nearby Celbridge, said the workers at the plant have known for a long time that there were to be lay-offs. Staff had been told last year to prepare for redundancies. But Kelly said there needs to be thoughts for all other workers out there.
He said: "They've known for months that they were to be made redundant. They'll get a few pound out of it and they'll be alright. What about all the builders and self-employed people who had to figure it out for themselves? They had no cushion to fall back on."
The politicians were also quick to get their say in. Jobs Minister Mary Mitchell O'Connor said that she and her officials had "extensive discussions" to avert the closure of the plant.
She said she is constant communication with the IDA in a bid to help secure a buyer for the area. Meanwhile, Kildare Chamber of Commerce described the loss as "very worrying".
Allan Shine, CEO of the chamber, said: "Kildare with its close proximity to Dublin, its available, zoned land banks and its highly skilled workforce will ensure that we continue to promote the county as a place to do business. This is the key message we will have for government and for the minister."
Written by Garreth MacNamee and posted on TheJournal.ie