Kooomo on how the coronavirus is highlighting e-commerce's role
Chief executive Ciaran Bollard said that businesses are 'never ready for this' but must adapt.
"TO BE HONEST with you, you're never ready for this as a business."
That's according to Ciaran Bollard the chief executive of e-commerce software firm Kooomo, echoing a thought running through many a boss' head at this time.
Bollard was speaking with Fora just before the Irish government announced the shutting down of schools and urged pubs to close their doors to delay the spread of Covid-19 and since then the situation across Europe has escalated with border closures and states of emergency.
While based in Dublin, Kooomo also has offices in Italy and Spain, currently two of the worst-hit countries in Europe, so the company felt the brunt early on of needing to send staff home to help stem the spread.
Kooomo develops a software-as-a-service platform for enterprise-level customers to operate e-commerce sites and click-and-collect functions for retailers.
Working with online shopping sites, Bollard said that there has been an uptick in activity among its client base as people turn to delivery services while cooped up at home and there's "no other alternative".
"It's hammering home in a way for some retailers and brands that haven't embraced e-commerce to the full extent and they're very much grappling particularly when it comes to groceries."
Funding and growth
Kooomo focuses on providing solutions for larger enterprise-level customers and while there are many e-commerce platforms on the market, many focus on helping smaller companies to get online, Bollard told Fora.
"There are very few vendors. There's Kooomo, Salesforce and Magento in the mid to large level market so the opportunity is vast," he said, referring to the giant US companies that Kooomo competes with.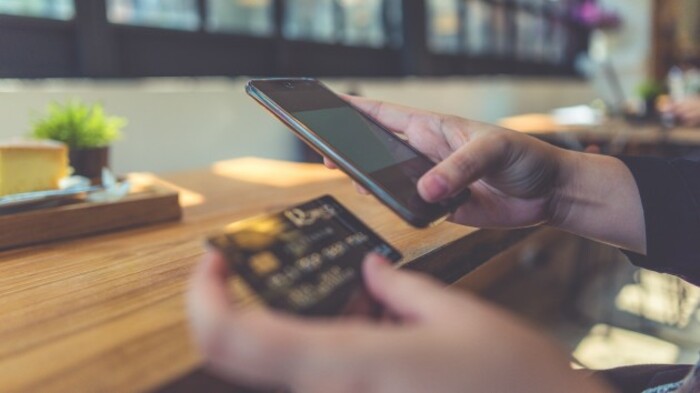 Source: Shutterstock/Aris Suwanmalee
The company is planning to raise its first significant round of external investment in the coming months to power its growth and increase its staff to 100.
"The raise is going to be dependent on the appetite from the investors. We could take a very large round in to take advantage of this. There's no real cap on the amount of money we're going to take in, in this round," he said.
Despite the hefty competition in the enterprise-level e-commerce space, Bollard added, there's still a sizeable slice of the pie to be taken.
Kooomo recently secured UK supermarket chain Morrisons and its clothing retail brand Nutmeg as a client while in Ireland its clients include Avoca and Butlers.
"We're up against Salesforce and we're up against Magento and we're winning that business so there's absolutely a gap," Bollard said.
For years the common narrative for high street stores is that business and footfall is down, which has led to increased interest in omnichannel features such as click-and-collect to keep people coming into stores, and as the ongoing crisis develops, retailers across the board will be feeling the pinch.
"They want something that they can get up and running that's agile, that doesn't require you to spend 18 months implementing."
Get our Daily Briefing with the morning's most important headlines for innovative Irish businesses.