Why Kollect is taking the lesser trodden path for startup funding with an IPO in Sweden
The early stage Waterford company is eschewing venture capital in favour of a public listing.
JOHN O'CONNOR IS spending much of his November in Stockholm, jumping from meeting to meeting.
Kollect, the Waterford-based on-demand waste collection startup that he co-founded, is making its final preparations for a public listing on Nasdaq's First North, a stock exchange in Stockholm geared toward smaller companies.
Having started the process back in June, the startup has been doing the rounds securing investor commitments and is now on a roadshow for the next two weeks in Sweden and Ireland to raise funds from retail investors.
Kollect has previously raised €150,000 in equity capital but it is eschewing the typical venture capital route. 
O'Connor admits that it's a path less travelled but feels it is the right one for Kollect as it seeks growth capital, having experienced some frustrations in the past with raising money in Ireland through the Employment Incentive and Investment Scheme (EIIS).
Examining its options, Kollect discovered that the IPO route was a viable option for a startup but rather than look to exchanges such Euronext Dublin, it cast its eye to Sweden.
"We had seen and read about Nasdaq and the appetite for investment by Swedish people. We ended up going over to Sweden and learning a bit more about the Nasdaq, for small growth companies," the chief executive told Fora.
"Nasdaq understands small cap (investments) and small tech companies, more so than in Ireland … There's an appetite among ordinary Swedish people for retail investment."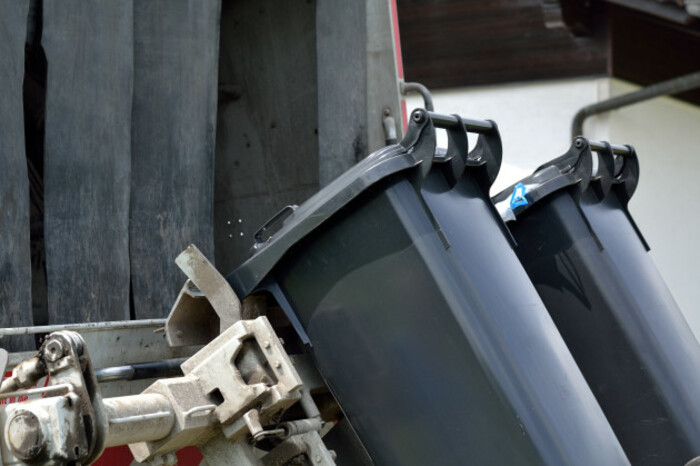 Source: Shutterstock/Bildagentur Zoonar GmbH
O'Connor added that Kollect, which connects consumers with waste collection contractors for on-demand collections, had revenues of €2.4 million in 2018. In the first nine months of 2019 it generated €2.5 million.
He said this has validated the Kollect model and now the startup is planning to raise €2.5 million in total from the Swedish endeavour.
"We have €1.25 million raised at the moment in commitments (from institutional investors). We have a two-week window now to raise from retail investors," he said.
"All together we're raising €2.5 million and we'll have a post-money valuation of €7.5 million."
A listing brings with it a lot of new responsibilities, such as quarterly reporting and opening up your books to wider scrutiny – not to mention all of the paperwork – but O'Connor isn't fazed by these challenges for a small company.
"It's not as restrictive as people think. For us, part of this journey is that now we've got a board who have scaled companies quickly, we've got good advisors around us, we were a relatively successful company prior to this for a startup."
The startup is expected to formally list on December 19.
UK market
Kollect has been balancing these IPO goals with the tricky world of a startup in a growth phase.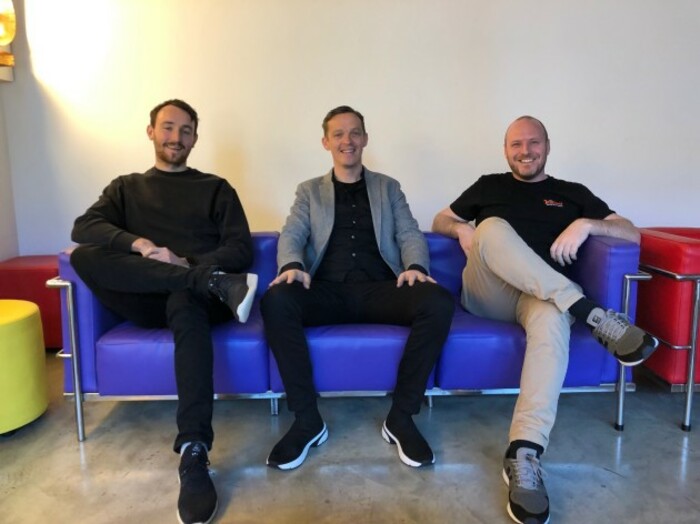 Source: Kollect
The company has been pushing into the UK, based out of Manchester and expanding city by city from there.
"On one hand we're concentrated on the business and growing, that's still happening in the background, at the same time we had to get ready for this raise," O'Connor explained.
"It was full-on, and is still full-on, but we're excited now by the opportunity to scale in the UK and especially in Manchester further."
Of the money that Kollect will raise, O'Connor said that it will spend some 60% on advertising and marketing to get the name out there. Association with the Nasdaq brand will provide a boost too, he added.
"It mightn't be the way some companies do it but we feel like it's only the beginning of what we're trying to do."
Get our Daily Briefing with the morning's most important headlines for innovative Irish businesses.