Knock airport's boss says Ireland's regional hubs will struggle to hang onto routes
Joe Gilmore is working for direct flights to northern Germany and America's east coast.
KNOCK AIRPORT'S BOSS has said the Mayo hub is "on the cusp" of relaunching direct access to Germany – but he's worried that current tourism policies won't be able to sustain routes at regional airports.
In an interview with Fora, Joe Gilmore said Ireland West Airport Knock is "in discussions" with carriers to bring back direct services to northern German cities.
"In the last five or six years, at different times, we've had services into Cologne, Frankfurt and places like that," he said, adding that legacy carrier Lufthansa and former-Germanwings had previously operated flights at the hub. "We're looking to put those services back in place."
However, Gilmore believes Ireland's regional airports will struggle to sustain routes for longer periods without additional commitments from local and national governments.
He said airlines have tended to cull direct services to smaller hubs after one or two years but carriers "haven't been given the opportunity to build the market and to build the awareness".
"It takes, in our view, a minimum of two or three years to build a route. That needs investment both from the region, the airline and national government to build that access.
"When you have a situation where airlines are under such pressure that they need to generate an immediate return in the first season, in many cases they withdraw the service without it having had the opportunity to develop and grow over a period."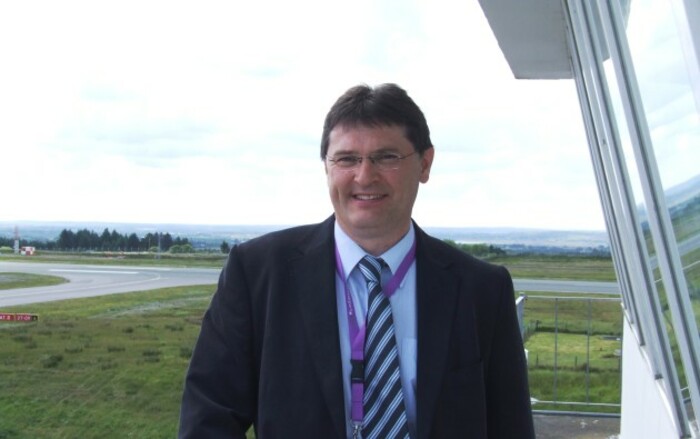 Source: Knock Airport
The airport boss admitted he doesn't have a specific model for how the government could provide additional support to small airports, but he added a "policy instrument" should be introduced to give airlines the confidence to continue routes for longer periods.
"I'm not suggesting that you'd go down a (Public Service Obligation) route to drive access from key tourism markets into the western seaboard," he said.
"But there should be some model where there's an intervention over an initial two- or three-year period to ensure the access is sustainable and viable … and gives the opportunity for the region to invest in the international marketing that's required."
He said the issue is complicated by the fact that European Union state-aid rules restrict when member states can give money to airports.
"It's complex from a perspective that you have a broader EU dimension. Subvention of any type of air access is strictly prohibited in many cases unless it's under a PSO."
Runway works
Recently filed accounts for Ireland West Airport Knock showed that the hub booked a profit of nearly €643,000 in the year to the end of December 2016 – a more than fivefold increase on the previous 12-month period.
However, the directors' report said the company would have recorded a loss if it hadn't received funding from the Department of Transport.
Last year, the government provided Knock airport with nearly €2 million to cover capital expenditure costs. This was in addition to a €868,500 state grant it received to supplement operational costs.
Gilmore said the taxpayer has put some €36 million into Knock since the airport opened in 1986 to cover infrastructure spending.
Over the next six to seven years, it's expected another €28 million will be injected into the hub to help with an improvement programme.
"The big project in that is a main runway overlay," Gilmore said, referring to a process where a fresh layer of asphalt is applied to the existing runway.
The multimillion-euro programme also includes a plan to increase the number of aircraft parking stands at Knock from three to six. Gilmore said the millions that have so far been put into the airport have been "tremendous value for money".
Source: Mark Stedman/Rollingnews.ie
Citing data supplied by professional services firm EY, he said the hub has "thrown off about €140 million in tourism revenues into the region" and added the airport directly employs nearly 200 people.
Last year, some 733,800 passengers used Ireland West Airport Knock, a 7% increase on 2015′s tally, although that was less than half the number of people who passed through Shannon Airport to the south.
Gilmore said the increase was down to the launch of new routes to Birmingham, Edinburgh and Costa Dorada, as well as an Aer Lingus charter service from Boston.
He said that service was "primarily religious-based" with American Catholics travelling to visit the Knock Shrine, a pilgrimage site that's visited by about 1.5 million people each year.
It's expected the airport will cater for some 750,000 passengers in 2017. Gilmore said once the airport reaches the million-passenger mark, it will no longer need state support to cover operational costs.
Transatlantic flights
Knock airport currently offers flights to 22 destinations, 16 of which are scheduled services. The rest are mainly chartered flights to sun holiday destinations.
One of Gilmore's top priorities is to oversee the launch of a seasonal, scheduled service to the east coast of America.
More than a decade ago, now-defunct Flyglobespan operated summer services from Knock to New York and Boston. However, the transatlantic flights only operated for one season because the company went bust.
"Since then, there has been the aspiration to get back into the US market and provide direct connectivity from here," Gilmore said. "We've been in discussion with all the main carriers."
Aer Lingus, Delta, American and United have all met with Knock airport in recent years. Management have also approached new entrants Wow Air and Norwegian Air International.
[embed id="embed_2"]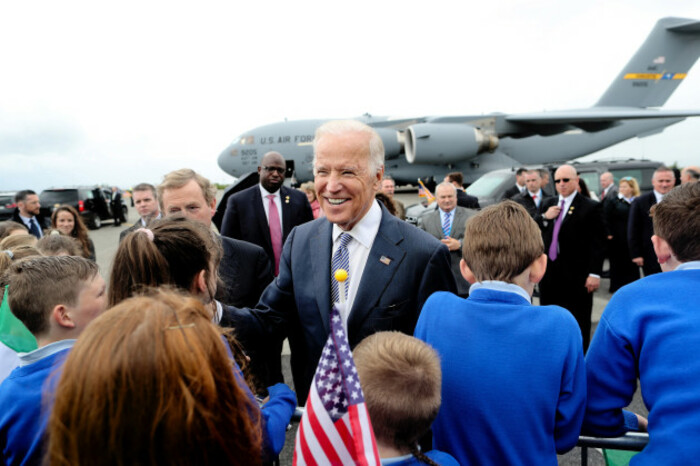 Source: Department of Foreign Affairs
In July of this year, Ireland West Airport Knock signed a sister airport agreement with Stewart International Airport in New York.
Gilmore said the idea to twin the hubs – and to share market research data and business contacts – came from Stewart International's side.
"Given that Stewart is owned by the Port Authority of New York, which also owns JFK, Laguardia and Newark, when they proposed the idea to us through contacts we had, we said yes."
Interestingly, Norwegian Air – the low-cost transatlantic carrier that launched several direct US services from Ireland this year – has a base at Stewart International.
"We were hopeful in Norwegian's initial airport announcements that we would have been included. At this point we're not," Gilmore said.
"We're hoping with the introduction of their new (Boeing) 737 Max into the fleet and that the existing services in Ireland are performing strongly, that'll give them confidence to open new destinations."
When asked what Knock airport can offer transatlantic operators over other hubs, Gilmore said the east coast of America in particular has "a significant diaspora" linked to the north-west of Ireland.
He said the airport estimates that some 18 million members of the Irish diaspora live in New York state. Between two and three million have a direct family connection to the west of Ireland.
"Last year alone, there were 140,000 trips taken from our catchment to the east coast, particularly into the New York region. So the numbers stack up," he said.
"We're offering a gateway into a large north-west region that is currently unserved … If you look at where US visitors travel when they arrive for their one- or two-week break, the north-west does not receive the same percentage of visits primarily, in our view, because of the access issue."
Gilmore acknowledged that it will be a challenge to convince transatlantic carriers to invest in the launch of a new destination – but he's still hopeful one of them will take a punt on the small Mayo airport.
"We're totally uncongested in terms of the other airports," he said. "And we offer a one-stop shop: we do all of the ground handling, the safety and security.
"So airlines don't have to contract in ground service operators or check-in services. We offer the full turnkey service."
Sign up to our newsletter to receive a regular digest of Fora's top articles delivered to your inbox.
read more on