Diagnosing this condition is 'traumatic'. Galway's Kite Medical thinks it has the solution
As part of our weekly Startup Spotlight series, we profile the medtech company.
THE CURRENT STANDARDS for diagnosing the condition of renal reflux are "invasive and very traumatic".
That's according to the head of Galway medtech startup Kite Medical, which is trying to revolutionise detection of the serious condition.
Renal reflux is the backflow of urine from the bladder to the kidneys. The condition is more common in children and, untreated, can result in major health complaints such as kidney damage.
"It sounds relatively benign but in fact it's not. If it goes undetected, it can result in renal scarring, which is basically renal damage, and even ultimately renal failure," says Kite Medical chief executive Joan Fitzpatrick. 
"Diagnosing it in time is the most important aspect to try and prevent chronic renal disease later in life."
The existing diagnostic test for renal reflux can be problematic for children, involving a catheter, force filling of the bladder with a contrast agent and exposure to multiple x-rays – just to determine if there is a problem.
Kite Medical was founded by Sarah Loughney in 2016 through NUIG's Bioinnovate programme to find a better way to detect the condition. Loughney now serves as its chief scientific officer alongside chief technical officer Paul Frehill.
Fitzpatrick initially joined the company as an investor before being appointed to the top job in 2017. The startup is assisted by professor Prem Puri, a specialist in paediatric care.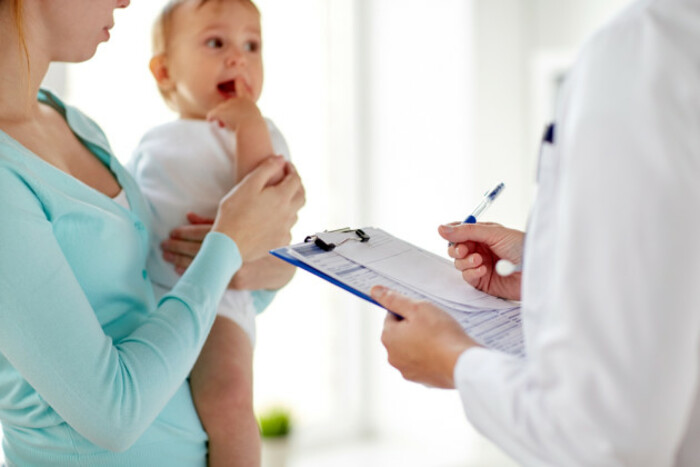 Source: Shutterstock/Syda Productions
Fitzpatrick's background is in drug-delivery technology as an industry pharmacist, while she has previously held various R&D and consultancy roles in the pharma and medtech sectors. She is also the director of Eabha Investments.
Kite Medical has created a non-invasive sensor pad that is placed on a patient's back to measure small conductivity changes in their body using low-level electrical pulses.
"If there's urine in the kidney region then the conductivity is much higher. We are looking to replace the (existing) diagnostic test," Fitzpatrick says.
After diagnosis, a patient would typically undergo treatment with antibiotics.
Testing
Kite Medical made a significant stride last month with the launch of a 'pilot clinical investigation' at Cohen's Children's Medical Center in New York. The pilot will run for six months.
Source: YouTube/Northwell Health
The startup will also be running tests with other institutions focusing on paediatric urology and nephrology in Europe and North America. It plans to conduct a pivotal trial next year, which is the next step in proving a medical device's viability and suitability for the market.
These steps are necessary if Kite Medical is to get commercial approval in both Europe and the US, which are the startup's primary markets.
"We need clinical data to go for regulatory approval," Fitzpatrick says.
It will be aiming to secure a CE mark – the European certification for health, safety, and environmental protection standards –  in 2020 and FDA approval in 2021.
The regulatory approvals process is strenuous but Fitzpatrick says that Kite's pad is a "non-significant risk device".
The pad, unlike many other medial devices, doesn't require implants or injections for patients, while its charge is comparable to that involved in a routine electrocardiogram.
Nevertheless, medical device development and compliance remains an expensive business.
"Our biggest cost is all of the R&D expenditure, the development of the device itself, manufacturing the devices for the clinical trials," she says.
"Based on the pilot trial we're conducting, we will make adjustments to our device for the final commercial version."
Funding
In April, Kite Medical announced a €1.5 million funding round from Enterprise Ireland and a number of private investors.
This will see the Galway startup through its immediate future, but Fitzpatrick says she's currently sounding out investors in the hope of securing another €5 million in investment by the end of 2019.
The additional funding would help Kite Medical build on its team of five and capitalise on a market its leadership believe is untapped.
Fitzpatrick says that Kite Medical has no direct competitors in the medtech startup space as its main rival remains conventional diagnostic methods.
"We do have first-mover advantage," she says.
Get our NEW Daily Briefing with the morning's most important headlines for innovative Irish businesses.