With Dublin filling up, Kildare wants to be the Brexit stockpiling destination
The county is collating info on all the warehousing space available as the UK's exit nears.
BREXIT COULD HAPPEN next week, or not, but either way Kildare is aiming to become the go-to location for stockpiling.
Chief executive of County Kildare Chamber Allan Shine told Fora that the organisation has seen an increase in queries about warehousing and cold storage facilities in the county as Dublin warehouse space gets tighter and tighter.
Firms both sides of the Irish Sea are stockpiling goods over fears that a no-deal Brexit will cause delays, like customs checks, in getting goods in and out of the UK.
According to the latest AIB Manufacturing Purchasing Managers' Index, which measures the country's manufacturing sector every month, more firms have "brought forward stock purchases to secure supplies in the event of any Brexit supply disruptions".
In February, the boss of Mars Ireland told the Sunday Business Post that it was investing in more storage space to stockpile Irish stock of its confectionary and pet food.
Checks at ports and borders would stymie the flow of lorries carrying fresh food, medicines and other products.
County Kildare Chamber, which counts big names like Intel and Pfizer as members, has been fielding concerns from firms in need of warehouse space.
"Obviously they're looking for space near Dublin Port and there's nothing to be found," Shine said.
Any sort of delays in logistics could cause a backlog and upend the supply chain.
This is particularly the case for food, medicines and equine products that need to move quickly to avoid being spoiled.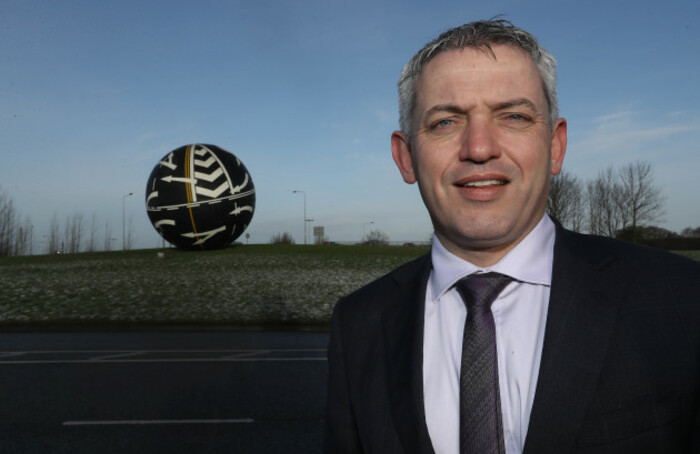 Source: Lorraine O'Sullivan
In some cases, Shine explained, companies are looking for a stopgap between their main base and Dublin Port in the event of delays.
"If there was a complete delay at customs, they'd have to divert obviously and go into cold storage or return," he said. "Kildare obviously isn't the furthest away but over in the west of the country, it would be a lot further."
Shortage
Despite the ballooning interest, there is a lack of warehousing and cold storage facilities in Kildare to meet the demand, Shine said.
"There's a good bit of office but not warehousing."
He added that the chamber is liaising with auctioneers and warehouse operators to map out what is available in the county to keep business flowing.
"No matter what happens, we're still going to do trade in some shape or form with the UK, it's not just going to stop overnight. Even if (World Trade Organisation) tariffs come in, we're still going to be doing business with the UK."
Get our NEW Daily Briefing with the morning's most important headlines for innovative Irish businesses.