A Dublin games giant has bought the firm that helps develop the FIFA series
Keywords Studios is splashing out €23 million to acquire US-based Sperasoft Studio.
BILLION-EURO IRISH FIRM Keywords Studios has acquired games outfit Sperasoft Studio – a company that has helped develop popular titles such as Fifa, Star Wars Battlefront and Assassin's Creed.
The Dublin-based firm acquired the US company in a deal worth $27 million (€23 million), according to new filings with the London Stock Exchange.
Sperasoft Studio was founded in 2004 and has its headquarters in California. It has roughly 400 software engineers and games artists on its books.
The US games firm specialises in development, art creation and software engineering for big video game companies such as EA Sports, Ubisoft and Warner Bros.
In addition to its main base in California, the firm also has production studios in Poland and Russia.
A note from stockbrokers Davy stated that the acquisition of Sperasoft should help Keywords Studios scale the new engineering services wing of its business.
The Dublin games outfit only started to grow its engineering division earlier this year following the acquisitions of games development firms XLOC, Game Sim and d3t.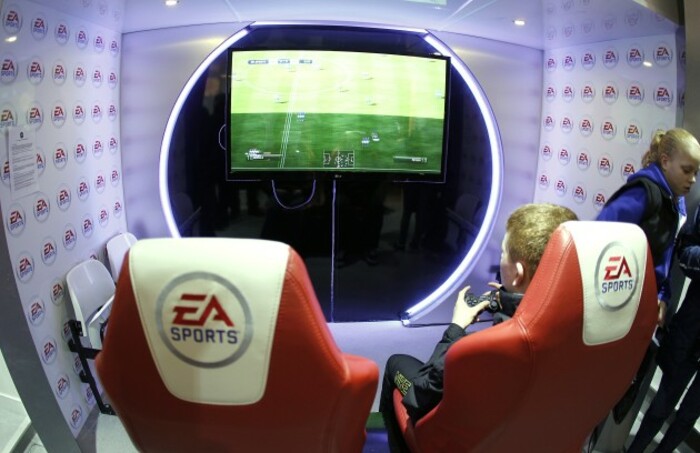 Source: PA Archive/PA Images
Acquisitions
Keywords Studios, which was set up in 1998, started as a firm that just provided language translation services for video games that will be released in foreign markets
However, the Dublin company has been hot on the acquisition trail in recent years and added a number of new services to its offering.
Following dozens of acquisitions, it now develops art for video games developers, records voices for characters and provides customer support.
This year alone the firm has acquired seven companies and last year it bought eight, while in the past 12 months the company's share price has tripled, taking its market value to around £900 million (€1 billion).
The largest of its acquisitions was a $66 million deal for North American video game testing and user support outfit VMC.
Speaking to Fora last month, Keywords Studios chief executive Andrew Day said the company intends to make between four and 10 acquisitions a year for the foreseeable future.
The company recently raised £75 million from issuing new shares, to help fund new acquisitions.
Last year, the firm recorded revenue of £79 million – nearly double the 2015 tally – and a net profit of more than £5 million.
According to Day, the firm's revenues will be close to €200 million this year and it aims to hit €300 million in revenue by 2019.
Sign up to our newsletter to receive a regular digest of Fora's top articles delivered to your inbox. 
read more on