'I had a Ferrari and six houses by the time I was 26, but I wasn't happy'
As part of our How My Business Works series, we profile Dublin tech firm Nostra.
FOR HIS 25th birthday, Kevin O'Loughlin bought himself a Ferrari. It was a year late. He was meant to buy it for his 24th.
It was the height of the boom, and Laois native O'Loughlin was the sales manager of a tech company called Typetec.
The youngster got a cut of all the transactions he oversaw, and customers were keen to spend their money.
"As sales manager you can earn as much as you can sell, and we sold tonnes," he tells Fora.
While the cash rolled in, O'Loughlin decided to have a go at investing in property like many around him.
"I had five or six houses at the peak of the boom in 2006 when I was 26," he says,.
"I invested a huge amount of my monthly income and bought and sold properties. I'd probably bought 10 and sold four by 2006.
"It was a good time, (but) I wasn't living a party lifestyle. I was focused on making money. I'm a car fanatic and I adore Ferraris. At the time it was probably my only lavish expense."
The car was sold just two years later to help set up his new business, Dublin-based Nostra, which provides IT support for companies.
In a nutshell, companies contract Nostra to run all their IT services for them. It sources the equipment, from computers to laptops, gets them up and running and then handles monitoring.
O'Loughlin shared his business plan for the firm with two of his co-workers and friends at Typetec, Gary Byrne and Senan Finucane. The trio left their jobs, recruiting about half a dozen others to start up the new firm.
"They both left good secure jobs to start the company. It went very well initially, and we did about €1 million in our first year," he says. "Things continued like that until the start of 2008."
Then the recession kicked in, and it all went pear-shaped.
Daily battle
All of a sudden, work was a grind instead of a breeze. Banks, business customers, lenders: O'Loughlin and his company owed plenty of money to all of them.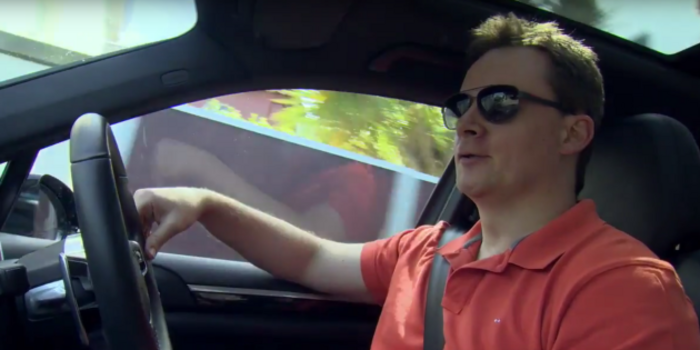 "Missed calls, emails, solicitors' letters: it was a daily battle," he says. "I hold myself responsible. I had only ever seen the upside, I'd never seen a recession. Risk didn't exist.
"It was unbelievable pressure. Gary and Senan had just had babies, and I had to make sure that they got their wages. I didn't sleep very much in the three or four nights before payday."
With his debts mounting, O'Loughlin was advised to pack it in.
"I remember meeting with one of the banks looking for an overdraft of €20,000 to help pay the wages," he says.
"The bank manager sat me down and said: 'You're young, I'll give you some advice. You're on minus €800,000 now. You don't understand how hard it is to come back from that. The best thing you can do is close and start again.'"
"I heard that from accountants, from my family. Only my team on the ground believed that we could make it work."
Knuckling down
Despite the advice, O'Loughlin decided that he couldn't walk away from his company.
"If I'd done that and not paid everyone, I wouldn't have lasted long. If you go out for a pint, you don't want to meet someone you owe money to," he says.
"Apart from that, if I closed the business I would have lost my team. And my team was very strong.
"I realised you had to get your head right. I learned about health and wellbeing and started training in the gym five days a week.
"I dealt with everyone. If I had someone I owed money to, personally or in business, I engaged with them. I explained and asked for time. I found people were very fair, and we dealt with it."
There were plenty of sleepless nights ahead. O'Loughlin and his team "knuckled down" and got to work trying to incrementally win new customers and hold onto the ones they had. It was 70- and 80-hour weeks "for about three or four years".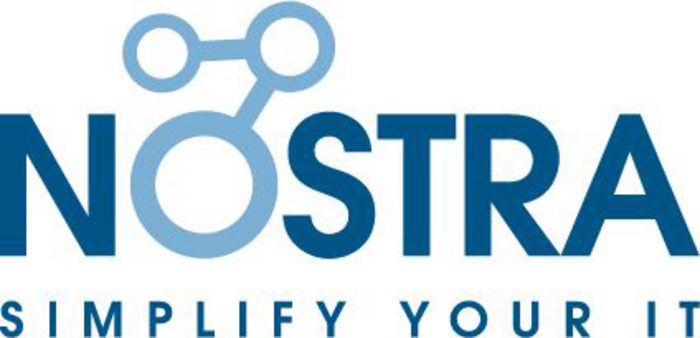 Source: Nostra
Then things slowly began to improve. O'Loughlin will always remember the day the business turned a corner: 6 April 2011.
"My mum passed away that day, and it was the same day that I renegotiated a shareholders' agreements with investors. It was the day that the business went from losing money to breaking even.
"My mum passed away with cancer. It's a horrible disease, I lost both my parents to it in seven years. She was content at the end, and I think that she would be proud to look at the business today."
The next year or two was spent clearing debts before Nostra finally found some breathing space in 2013. Sales grew consistently, and the firm expanded.
Now Nostra employs 90 staff and is on course to turn over €11 million this year. The firm made a profit of just under €300,000 in 2016. O'Loughlin, 37, is married with three young children and is a finalist in this year's EY Entrepreneur of the Year awards.
Office tech
As stated, the company specialises in managing office tech.
"In a typical office we supply every piece of tech, ready to work, and if the user has any problems with it they ring us and we can fix it," O'Loughlin says.
Nostra has a large tech team with dozens of IT specialists who are deployed across the company's customer base as needed.
Smaller firms may just call Nostra when they need a computer fixed, whereas a larger businesses may pay to have one of their engineers on site full-time to help with special projects.
"Everything is bespoke. We have customers spending €5,000 on a maintenance fee; the largest customers would spend in excess of €1.5 million a year," O'Loughlin says.
"About half of what we do is reactive, and half is proactive. For example with Storm Ophelia in Cork and Kerry, lots of the service went down, so we sent engineers down there – on other days we would just monitor the systems."
Over half of the company's customers are in Dublin, with many more spread throughout the country and about one-fifth in either the UK or the US.
While Nostra "will deal with anyone", many of its customers are medium- and large-sized companies with major offices. The other big market is the likes of financial services companies, who need their systems to be online all the time.
"The key is people who are dependant on IT. For example, someone like Boylesports can't have their technology down for any period of time," O'Loughlin says.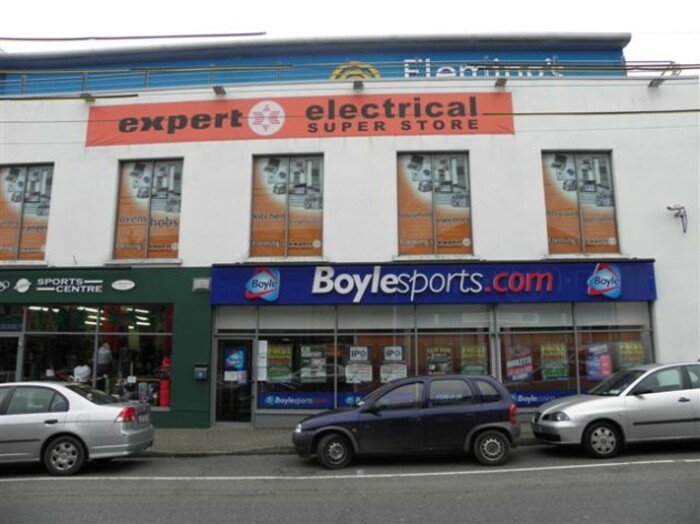 Source: Geograph.ie
Many other companies provide a similar service to Nostra, but O'Loughlin says the firm relies on its expertise to get ahead.
"The key differentiator is we predominantly have a technical sales team. We only recruit senior engineers who are all at a high standard.
"We're also an extremely ethical provider, we make sure that if someone is buying something that they need it. It pays off, our customer retention rate is almost 100% and it's purely down to trust."
A revelation
Now that it is no longer in survival mode, O'Loughlin is confident that Nostra can grow rapidly.
"We intend on growing the business in the short-term to €25 million (in revenue). I think we can do that by 2019. The longer-term aim is to grow to €100 million, that is the 5- to 10-year goal," he says.
However, making lots of money is no longer O'Loughlin's motivation, he adds.
"In 2009 I sat down and had a good look at myself. I realised that at the point when I had the Ferrari and all the houses, I wasn't actually happy as a person," he says.
"In 2009, when I had nothing, I had some great days and nights out with friends. I had a big revelation about what life is about," he says.
"Now I have a lifetime target: I want to help one million people in my lifetime. The bigger we are and the more money we can make, the more people we can help.
"For example, I can help my employees with stuff like paying for training, and we work with charities like the ISPCC (Irish Society for the Prevention of Cruelty to Children).
"I don't regret anything. I learned more during in the recession than I did before or after it. I'm content now, I'm able to switch off and enjoy time with the kids and all that brings.
"I'll never be a workaholic again. The lights are out in the office by a quarter to six every evening."
This article is part of our weekly series examining the nuts and bolts of businesses. If you would like to see your company featured please email news@fora.ie.
read more on