Francis Brennan's five-star hotel just had its best year since the boom
The Park Hotel in Kenmare raked in a profit of nearly €500,000 last year.
FRANCIS BRENNAN'S FIVE-STAR Park Hotel in Kenmare took in a profit of nearly half a million euro last year.
The Kerry-based hotel is operated by Brennan, the star of RTÉ shows At Your Service and Francis Brennan's Grand Tour, and his brother John.
New accounts filed for the firm behind the hotel, Beechside Company Limited, show it made a profit of just over €470,000 last year. This pushed accumulated profits at the firm past the €2.7 million mark.
This is the largest profit the company has made since the end of the recession, and is double the figure it registered last year.
Brennan previously told Fora that during the peak of the recession, revenue at the hotel was down 53% and it reported a loss of over €418,000 in 2008.
During the 12-month period, the firm's cash stockpile also increased from €165,000 to €201,000. The hotel employed an average of 52 people during 2016.
Earlier this year, Glen Dimplex boss Fergal Naughton acquired shares in the hotel following a significant investment in the property.
According to documents filed with the Companies Registration Office, the head of the electrical goods firm invested roughly €1 million in the five-star hotel.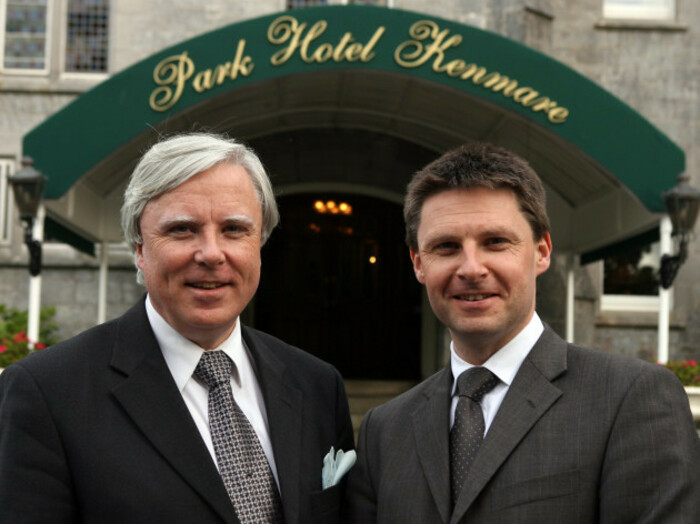 Source: Park Hotel Kenmare
The 46-bedroom property, which is located in Kenmare Bay in the south west of Ireland, has been operated as a hotel since the late 1800s.
Some previous high-profile guests who stayed at the hotel include film director Woody Allen and actor John Cusack.
The hotel also offers day spa services and in 2015 it added a 12-seat cinema, which cost €42,000, to the property.
Dromquinna Manor 
Accounts have also just been published for the firm behind Dromquinna Manor, a Kerry wedding destination wholly owned by John Brennan and his wife Gwen.
The filings for Cloud Nine Management Services Limited show that the firm made a small profit of just over €11,000 last year. This pushed accumulated profits up to €513,000.
The figure for last year is much smaller than 2015, when profits at the wedding venue shot up by nearly €200,000.
Sign up to our newsletter to receive a regular digest of Fora's top articles delivered to your inbox.
read more on