KBC is making a play for the 'micro' business lending market
The Belgian group said it will offer 'an appealing proposition' for small Irish firms later this year.
KBC BANK'S IRISH unit will move further into the SME lending market with a series of products for so-called 'micro' businesses.
The Belgian banking group announced today, ahead of an investor visit to Dublin, that it will launch "an appealing proposition" for small businesses in Ireland later this year.
KBC told Fora in a statement that it will "offer a full business banking solution to meet the needs of the micro SME segment".
"This will include day-to-day banking, secured and unsecured lending and additional services via third-party relationships," it said.
The bank added that the move was sparked by its "success in the retail market" and return to profitability in 2015, a year earlier than expected.
In February of this year, when KBC confirmed that it was committed to "long-term investment" in Ireland, it said that it would look to increase its market share in competition with the sector's established players.
The bank said at the time that it would look to take at least a 10% share of the country's retail and micro SME lending markets.
"KBC wants to play an increasingly important role in supporting the local Irish economy and society and help Irish retail and micro SME customers realise their dreams," KBC Bank Ireland chair Luc Gijsens said in February.
Digital-led strategy
When outlining the updated strategy for its business in Ireland, KBC said that it was looking to almost double its customer base here by the end of 2020, from 239,000 customers today to 425,000.
It said that during that time it will further pursue its goal of becoming a "digitally-led full retail bank", first mooted in 2013, by putting €1.5 billion into its online and mobile products.
Today, KBC Ireland showcased an updated version of its mobile app, promising to reduce the number of steps it takes for a new customer to join online from 26 to five. The app will be rolled out in the coming months.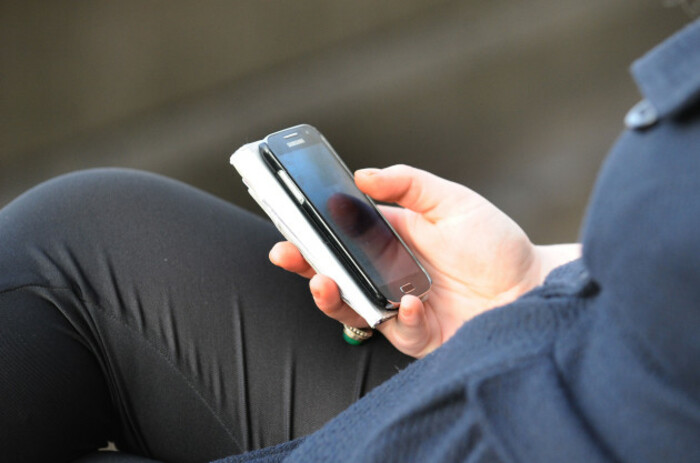 Source: Lauren Hurley/PA Wire/PA Images
Over the past four years, KBC has tried to position itself as a bank that offers "a complete retail offering" – credit cards, personal loans and asset management products – while having a limited brick-and-mortar presence.
[embed id="embed_2"]
The bank currently employs over 1,000 people in Ireland with retail banking hubs in Dublin, Cork, Galway, Limerick, Kildare, Waterford, Wicklow and Kilkenny.
KBC group's chief executive, Johan Thijs, said that while the "human interface" still plays an important role for the bank, it will be "augmented by digital capabilities, such as face-to-face underpinned by robo-advice and chatbots".
Wim Verbraeken, the CEO of the bank's Irish unit, added: "We were the first to market on a number of digital differentiators: Android Pay, Apple Pay, 360-degree virtual property viewing.
"The total number of customers has grown consistently over the last years. They clearly appreciate what we are doing."
Sign up to our newsletter to receive a regular digest of Fora's top articles delivered to your inbox.