After a Middle East launch, Kastus aims to bring its bug-killing tech to shops and airports
The Dublin company just signed an agreement with an Oman-based ceramic tile maker.
AFTER INKING A deal to launch commercially in the Middle East, anti-bacteria tech firm Kastus is pursuing other agreements that could see its technology deployed in shops and airports.
The Dublin company has created a coating solution that is resistant to harmful bacteria and curtails the spreading of bugs like MRSA and E.coli on surfaces, the company said.
It has struck a deal with Oman-based ceramic tile producer Al Maha Ceramics, which exports to 15 countries in Asia and Africa.
The deal will see Kastus use its antimicrobial technology to produce a range of new tiles called iProtect.
"It's a hot bed of ceramics manufacturing," Kastus chief executive John Browne told Fora on the Middle East market.
"There's an abundance of raw materials there and it's a relatively energy-intensive manufacturing process so the cheap availability of fuel makes the Middle East a popular area to produce ceramics."
He added that Al Maha was looking for new technologies to help differentiate itself in the "crowded market".
Browne said the deal with Al Maha is a commercial partnership but did not disclose any figures.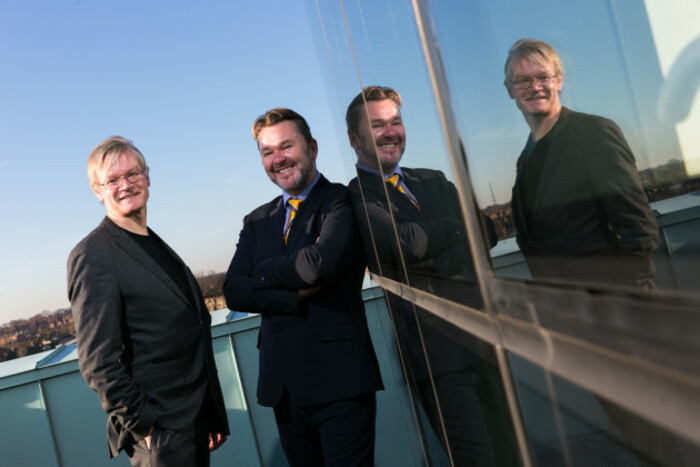 Source: Shane O'Neill Photography
The Omani company makes tiles for homes as well as hygiene-sensitive environments like hospitals.
Muscat-listed Al Maha has been in the process of launching a number of products and branding in celebration of its 10th anniversary. The firm had revenues, booked in Omani rial, of RO 8.4 million, which is roughly €19 million.
Growth
Kastus raised a €3 million series A round in 2018 that Browne described as being crucial in making the jump from R&D phases to commercialisation.
He added that the company is pursuing more business in the Middle East market as well as securing deals in other segments – "the likes of retail and point of sale, particularly in kiosks and airports and so on where high-touch surfaces (are common)."
[embed id="embed_2"]
One example is the automated ordering screens in a fast-food joint.
"You're going in to order a burger and you have to do it on the screen that several hundred people have touched before and God knows what bacteria is on that screen. Likewise with airports and everywhere in between," Browne explained.
"That whole area of touchscreen glass is one that's potentially enormous and we're currently collaborating with all of the global glass players and we're signing deals in early Q2."
The company also recently moved to a new base in Tallaght where it employs 15 people with plans to expand that headcount this year.
Get our NEW Daily Briefing with the morning's most important headlines for innovative Irish businesses.