Global fashion brand Karl Lagerfeld is opening an outlet in Kildare Village
The founder of the eponymous luxury label died earlier this year.
GLOBAL FASHION BRAND Karl Lagerfeld is opening a store in Kildare Village as the retail outlet embarks on a multimillion-euro expansion.
The Karl Lagerfeld label is currently recruiting a store manager as well as full-time and part-time sales associates for its "soon to open" store in the boutique shopping mall, home to brands such as Armani, Prada and Michael Kors.
The roles are advertised as opportunities to "join a strong and successful business with ambitious yet realistic growth plans".
Kildare Village is in the midst of rolling out its third major extension, though it is trying to amend the planning permission for the project to include an anchor tenant store it was ordered to remove from the new build.
The press offices of Karl Lagerfeld and Kildare Village have been contacted for comment but did not respond to queries at the time of publication.
Karl Lagerfeld, who founded the eponymous fashion label, died in February of this year at the age of 85.
Widely considered one of the fashion industry's most prolific designers, Lagerfeld served as creative director of Chanel from 1983 and helped build the French fashion house into a multibillion-dollar operation. He was also associated with Italian luxury brand Fendi for much of his decades-long career.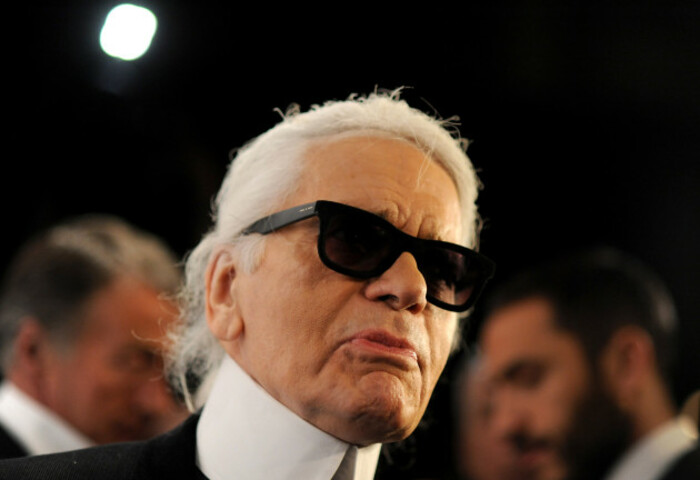 Source: Britta Pedersen/DPA/PA Images
A company called Karl Lagerfeld Ireland Limited was registered with the Companies Registrations Office on 17 October. Karl Lagerfeld CEO Pier Paolo Righi and chief financial officer Renne Frederique Wansink are listed as directors of the Dublin-registered company.
Expansion
As previously reported by Fora, the owner of Kildare Village is challenging a decision by local and national planners ordering it to cull an anchor tenant store from its new extension, known as 'Phase III'.
An Bord Pleanála and Kildare County Council previously ordered Value Retail Dublin to remove a shop dubbed 'unit 104′ from its latest expansion, which is tipped to cost between €50 million and €70 million.
The company was granted approval for 29 new shops, two new restaurants and 460 car parking spaces. It was ordered to use the space for the omitted store to instead provide better "linkages" between the outlet and Kildare town centre.
Value Retail Dublin submitted a new application in August seeking to amend the planning approval in order to include the culled shop in the scheme and provide a path at a different location to connect the retail outlet with the main town.
It said the anchor tenant store is "essential for the commercial viability" of the Phase III project.
On 10 October, Kildare County Council sought further information on how Value Retail Dublin proposed to "provide a good quality pedestrian link" that reflects local planning guidelines.
Get our Daily Briefing with the morning's most important headlines for innovative Irish businesses.