Irish company raises half a million euro to go exploring for diamonds
Karelian Diamond is hoping to develop its first commercial diamond mine in Finland.
IRISH COMPANY KARELIAN Diamonds is hoping to progress plans to set up its first commercial diamond mine after raising just over half a million euro.
The company announced yesterday that it has conditionally raised £425,000 (€505,000), prior to expenses, through a share placing.
It said that the placing is conditional on admission of the shares to trading on the junior stock markets in Dublin, the ESM, and London, the AIM.
It is expected that the shares will be admitted to the exchanges next week.
Karelian said it intends to use the money raised from the placing "to fund the advancement of the company's principal diamond opportunities".
"In particular the recently acquired Lahtojoki Diamond Project, its exploration at Riihivaara where the company has discovered a potential new diamond source and for working capital generally," it said.
Finland
Karelian is focused on exploring Finland. Earlier this year the company acquired a mining permit from local explorer A&G Mining that gives it the rights for a commercial diamond find in the Lahtojoki area towards the south of the country.
The company thinks that the Lahtojoki area has the potential "to become a profitable low strip ratio open pit diamond mine".
Karelian said the Lahtojoki diamond deposit development would be the first diamond mine in Europe, outside Russia.
Karelian chairman Professor Richard Conroy recently said early estimates suggest "quite a few relatively small, but jewellery quality diamonds" at the site.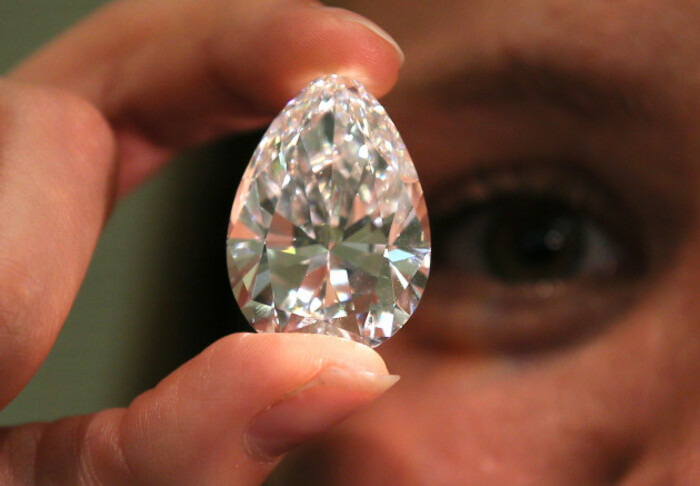 Source: Alastair Grant/Press Association Images
It is hoped that a profitable small mine could be built relatively quickly thanks to the surrounding infrastructure.
The company is also looking for diamonds in Riihivaara, in the south of Finland near the Russian border.
Earlier this year Karelian said that samples taken from the Riihivaara kimberlite is similar to that in the Kaavi-Kuopio kimberlite field in Finland and to kimberlite fields in Southern Africa.
The firm said that the Riihivaara kimberlite is likely to be an area that could contain diamonds worth mining.
Shares in Karelian were up by about 4% yesterday on the news, although the company's stock price of 57 pence is a long way off the £4.65 that the firm was trading at in early 2014.