The Irish firm controlled by super agent Jorge Mendes delivers a €12m windfall
The football agent represents stars like Cristiano Ronaldo and Jose Mourinho.
AN IRISH-BASED company controlled by football super agent Jorge Mendes paid out a €12 million dividend last year.
Mendes, who is widely recognised as the sport's most influential agent, represents the likes of Real Madrid star Cristiano Ronaldo, Manchester United manager Jose and Spanish goalkeeper David De Gea.
GestiFute International is one of a series of Irish-based special purpose firms established by Mendes as part of his GestiFute company.
Founded by Mendes in 1996, GestiFute provides agent services for some of the wealthiest and most famous footballers in the world.
According to the most recent accounts for GestiFute, the company paid out a dividend of €12 million during 2015.
This was a huge jump on the €8 million reported in 2013, and almost double the €6.5 million paid out in dividends in 2014.
Although it is not specified who the dividend was paid to, 95% of the shares of the Irish firm are held by a company called Start SGPS SA.
According to GestiFute's website, Start SGPS SA is the holding company used by Mendes for all of his sports-related business dealings.
Mendes has been involved in some of the largest deals ever, such as Di Maria's move from Real Madrid to Manchester United for £60 million in 2014 and Ronaldo's switch from Manchester United to Real Madrid for £80 million in 2009.
The Irish connection
In 2014 an investigation by the Guardian implied that Mendes's companies may have breached FIFA regulations through their third‑party ownership of players. The companies involved did not comment on the report at the time.
Mendes has a network of Irish-based companies. Several football stars, including Ronaldo, have been accused of using the Irish companies to minimise the taxes that they are liable to pay on some of their earnings.
GestiFute has hit back at these claims and said in a statement in December that the stars it represents are fully compliant with their tax obligations.
About a week later the company issued another statement in which it said that Ronaldo held assets of €225 million (£194 million) in 2015 and was fully tax compliant. It said that the player won't be making any more statements on the subject.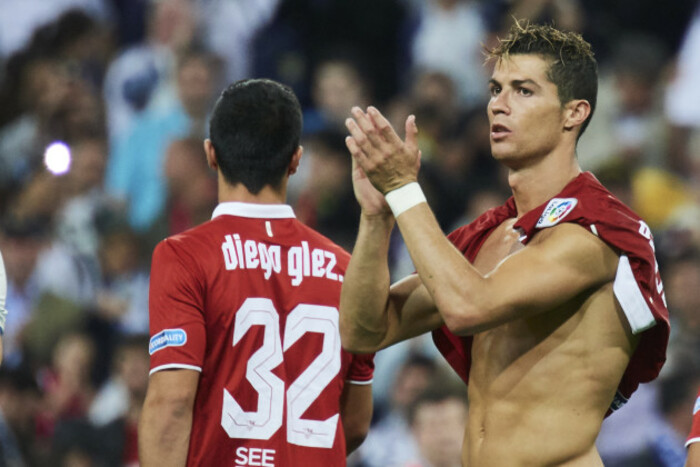 Source: Jack Abuin/PA Wire
Overall, the most recent accounts for GestiFute show that the company made a gross profit of just over €27 million, almost double the €14 million reported the year before.
Profits
After administrative expenses were accounted for and €2.6 million was paid out in corporate tax, the company was left with a full-year profit of €18 million, up from €10 million in 2014.
After subtracting the €12 million dividend paid from the company's full-year profit, GestiFute shareholders' funds rose by €6 million to €13.8 million.
The company said it employed five people during the year, the same as in 2014. Staff costs were largely flat at just under €330,000.
Mendes is also connected to several other Irish-based companies, such as the Quality Sports Investments chain.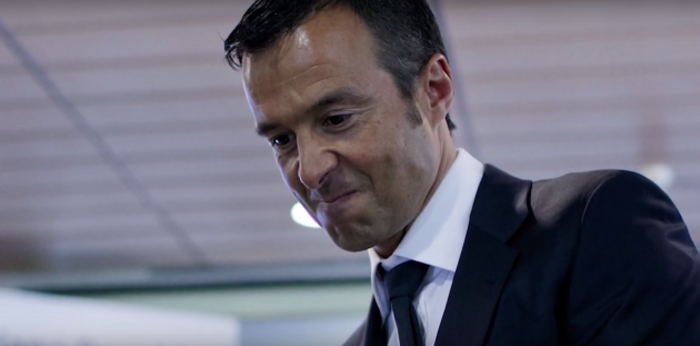 Several 'Quality Football' companies, used to buy and sell the economic rights of players, are based in Ireland.
Andy Quinn, a GestiFute director, is also the director of another Irish company with football interests, Multisports & Image Management (MIM).
In December Spanish newspaper El Confidencial reported that MIM was used to conclude an arrangement that would see Ronaldo's image in an advertising campaign for Saudi mobile phone company Mobily.
It said that using an Irish firm had "obvious" tax benefits for the Portuguese footballer. Ireland's corporate tax rate is 12.5%, half the 25% that applies in Spain – where Ronaldo is currently residing.
Sign up to our newsletter to receive a regular digest of Fora's top articles delivered to your inbox.