'If you limit growth to your own personal potential, that's a really stupid place to be'
Tools of the Trade: Serial food entrepreneur John Stapleton talks authenticity and gut feeling.
EVERY WEEK, FORA gets inside the heads of some of Ireland's top entrepreneurs to gain insights into what got them to the top of their trade. This week we meet serial food entrepreneur John Stapleton. 
John Stapleton owes a lot to his mother and his athletics coach. The former taught him independence and equality – and the latter taught him to take responsibility for his own success. 
These lessons would prove useful later in life. Stapleton has started up three businesses in the past 30 years: two very successful ones either side of a less fruitful one. 
 The first was New Convent Garden Soup Company, which is credited with the invention of fresh chilled soup. The next was Glencoe Foods, a similar soup venture based in the US. Lastly, he co-founded Little Dish, a company he recently exited that makes chilled meals for young children.
He's now an investor and adviser to a number of food businesses and works as a mentor on the 'Food Works' programme for startups – a joint initiative between Bord Bia, Enterprise Ireland and Teagasc.
As part of our weekly Tools of the Trade series, we spoke to Stapleton about failure, authenticity and having high standards. 
Here's what he had to say:  
Are you a specialist or a generalist?
Probably a generalist. I've set up three businesses in the past 30 years, two in the UK and one in the US. I'm involved with many, many more businesses these days as an adviser and as an investor. At this stage I've probably touched most elements of running a business. 
Who is the person who has most influenced the way you think?
I think it's a combination of my mom and my coach. They gave me the confidence to think for myself.
My mom is 87 now. She was very of her time, very independent and very feminist in her own way. She always worked and always had her own independent mind and was a great influence for me.
I grew up thinking that's the way it is for every family and for all women in society. I realised a little bit later when I went to work myself that it wasn't like that. I think that was a great lesson to me in equality, diversity and inclusion.
I did triple jump. He was very technically competent in coaching me. He was great realist too. When I got injured, when I didn't win competitions or when I didn't reach my potential, he was very supportive but very realistic and said it's up to me. I think I needed that at that age, to take responsibility for things. 
What makes you feel under pressure and how do you deal with it?
I think mostly for me the pressure comes from within. I suppose I have high standards because I know what's possible. And there's a hell of a lot that's possible.
People are capable of a lot and businesses are capable of a lot. I'm my own standard setter. How I deal with it is, I have to remind myself to constantly look back at achievements.
I try to look at the stuff that I've actually done, as opposed to the stuff that I haven't got around to doing. I try to give credit to myself sometimes if I possibly can.
I put pressure on myself, but I try to find ways to relieve that pressure by saying I can only do a certain amount anyway – and that's a reasonable amount, so be happy about it.
How do you judge risk? What is your appetite for it?
When you're constantly swimming against the tide you will always encounter more than your fair share of setbacks or adversity because you're constantly trying to do things differently.
When we set up New Covent Garden way back in 1987, people told us it wouldn't work. We just had to say, there's lots of reasons why it'll be difficult, but we can think of lots of reasons why it will work. 
My appetite for risk is high. In terms of judging that risk, it's really important to have a vision. Then you can figure out what might go wrong to prevent you from getting to that vision.
Then figure out what's going to make it worthwhile. Develop a plan to mitigate those risks and in the meantime be flexible. There's always going to be risks that you haven't figured out yet.  
What quality has helped you stand out?
Being authentic. I think people can feel that they can relate to the other person when the other person is being authentic. It helps them move to a place of authenticity as well, which is really helpful if you're trying to get stuff done.
As an entrepreneur you need to constantly influence people, whether it's investors to invest in your business, retailers to put your products on the shelves or consumers to buy the product off the shelves.
[embed id="embed_2"]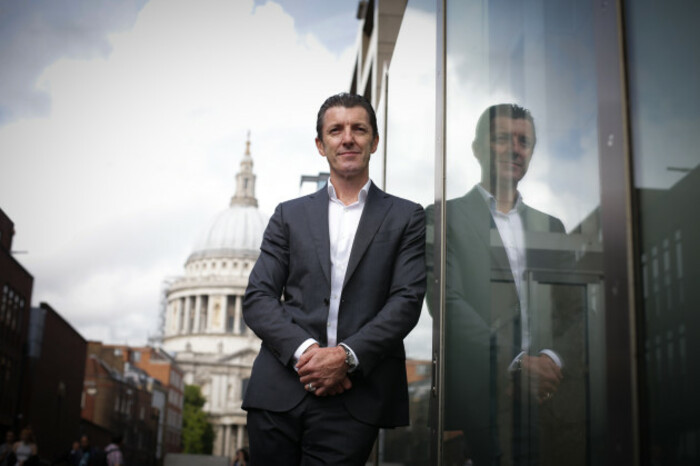 Source: John Stapleton
What is the most important skill you have learned?
When you're an entrepreneur you start having to do everything – literally every single thing. If you don't, it doesn't get done because there's nobody else.
That's all well and good but in order to actually grow your business and derive value, you have to find a way to bring other people into your business. Do less and motivate more. That sounds really straightforward, but deciding when that is the right thing to do is a real key piece of it all.
Frankly if you're limiting the growth potential of your business to your own personal potential or your own personal ability, that's a really stupid place to be. You can't be good at everything, you can't do everything yourself. 
Where would you like to improve?
At times I would like to find ways to prioritise better and make sure that I'm giving the right amount of time to the projects and the people and the businesses that deserve it most.
That's probably an area I'd like to improve on because everything is exciting and everything is going to be rewarding or can be attractive for lots of different reasons. You can justify doing things all the time, sometimes you have to justify not doing things. I could be better at that.
What has business decision would you change?
The big one is the middle business that I set up, Glencoe Foods, that was the business in the States, which didn't work. We set up New Covent Garden and it was a roaring success. Then I went to the States, doing something sort of similar out there and it was a failure so we had to pull out.
On one level I'd love to be able to change that because you'd always like to change your failures but by the same token I'm convinced I wouldn't have learned as much.
How do you spot when something isn't working? How long do you give it before changing?
Make sure you've got good controls in place. If it's a business make sure you have very strict, strong, insightful management accounts and KPIs.
In addition to that, often it's gut feeling. I've recognised through experience it's always best to go in early. I've made mistakes before by letting things go on too long. I think you've just got to go with your gut. If it doesn't feel right, it's probably not right.
Get our Daily Briefing with the morning's most important headlines for innovative Irish businesses.