John Delaney's furniture business has tumbled further into the red
The FAI boss is the biggest shareholder in Tipperary-based Gerfurn.
FAI BOSS JOHN Delaney saw losses at his furniture business widen for the third year in a row, new figures show.
According to newly filed accounts, Gerfurn Ltd made a loss of just over €5,000 during the year to the end of March 2017.
Gerfurn is a furniture manufacturing business. While its head office has long been listed as Athlone, its latest filings say that the company is based in Thurles in Tipperary.
While its deficit was lower than in its 2016 financial year, during which it lost more than €22,000, the firm's €5,000 loss brought its accumulated losses to just over €40,000.
The slip into the red marks a sharp turnaround in the fortunes of the business, which had accumulated profits of a quarter of a million euro by the end of March 2013.
Most of the drop was due to paper losses after the company revalued many of its properties during its 2014 financial year. During this time the value of the firm's assets fell by over €230,000.
The director's report noted that Gerfurn sold one of its investment properties for €127,500.
"The previous carrying value of this investment property was €132,000 resulting in an impairment charge of €4,500 which has been recognised at 31 March 2017," it said.
The accounts said that the group was owed €70,000 by group undertakings and just €2,419 by trade debtors. Meanwhile, Gerfurn owed more than €350,000 to its creditors at the end of the period.
Loans
John Delaney, who has previously pumped money into the firm, gave it loans worth just over €36,000 during the year.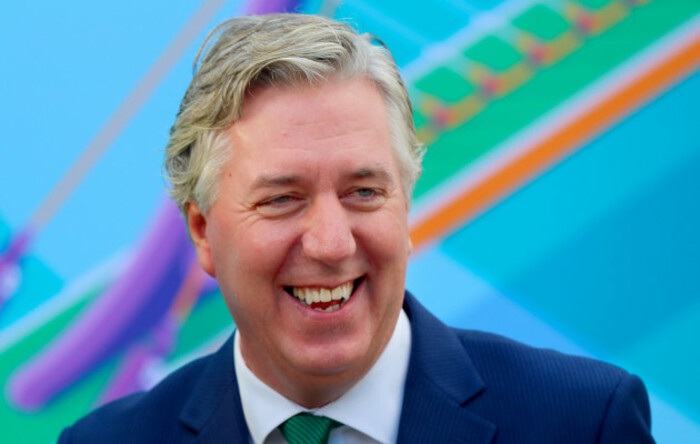 Source: James Crombie/INPHO
Taking into account his previous loans and repayments, he was owed slightly more than €30,000 as of the end of the financial year.
Gerfurn had no registered employees during the year, compared to the one on its books in 2016. The company's directors, which include Delaney, received no pay during the period.
Gerfurn was established in 1987, with Delaney becoming a director in 2000. Gerard Moran, who was a director at the firm since its establishment until 2016, still holds the remaining one-third of shares not owned by Delaney.
While he has had to help fund the operations of Gerfun, Delaney still commands a reported €360,000 salary as the head of the governing body for Irish soccer.
Delaney has held the role of FAI chief executive for more than a decade, first being appointed in 2005.
Sign up to our newsletter to receive a regular digest of Fora's top articles delivered to your inbox.