After 35 years at his gambling empire, John Boyle has stepped down as head of BoyleSports
His son-in-law Conor Gray is set to take the reins.
THE FOUNDER OF Irish bookmaker BoyleSports has stepped down from his position as chief executive after more than three decades in the betting industry.
John Boyle has been at the Louth-headquartered company since it was first established in 1989 and grown the business into a network of over 200 stores, making it Ireland's largest independent bookmaker.
It has been announced that Boyle's son-in-law Conor Gray will take over as chief executive at the betting firm. He has been working at the company for 16 years having joined as a trainee cashier in 2001.
Since he began his career with the Irish bookie, Gray has also worked in the company's information and media division and also acted in a number of executive roles across the IT, trading and digital departments.
Two years ago he was appointed chief operating officer of the brand after a stint in Asia, where he headed up regional development work for BoyleSports.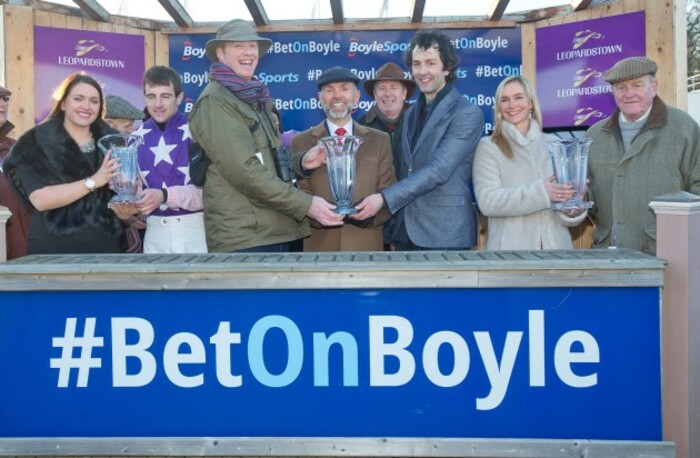 Source: Morgan Treacy/INPHO
Speaking about the announcement, Boyle said it was only possible for him to step back because he found the right person to take over the job.
"It would not be possible step back if I were not confident that I was handing the reins to the right person," he said.
"In Conor I am confident I have a successor who can bring not only experience and expertise but also a passion for all things related to bookmaking in general and BoyleSports in particular."
It has not been confirmed if Boyle plans to retire after vacating his position or stay on in an advisory role.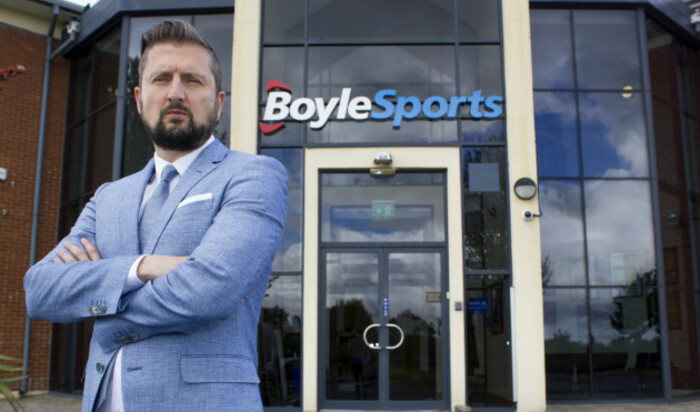 Source: Dan Curran
Three decades
Boyle has been involved in the betting industry for over three decades. He got his first break in the sector when he purchased a small betting shop in Markethill, Co Armagh, in 1982.
His father loaned him £6,000 to help buy the premises and he has since built on that single venture to launch a more than 200 more shops across Ireland under the €1 billion-euro BoyleSports brand.
In the past six months, the company has been aggressively expanding the business by acquiring competitors' shops.
It has increased its spread of shops by 10% and has revealed it plans to be up and running in the UK market this year, although it will face fierce competition from both its online and brick-and-mortar rivals such as Dublin-based Paddy Power Betfair.
BoyleSports does not disclose its revenue or profit figures due to its unlimited company structure, which means the firm isn't required to file publicly accessible accounts.
Together with his wife Kathleen, Boyle still owns the vast majority of the company's shares.
Sign up to our newsletter to receive a regular digest of Fora's top articles delivered to your inbox.