Skilled Irish professionals can now 'pick and choose' work and push for higher salaries
A new study from recruitment company Hays found many employers are finding it hard to find good staff.
MANY SKILLED WORKERS can "pick and chose" positions as Irish businesses are finding it increasingly hard to find and retain capable employees.
According to the latest Hays salary survey, three-quarters of employers expect hiring difficulties next year due to a shortage of suitable candidates.
It found that economic outlook is "positive, with 79% of employers expecting their levels of business activity to increase over the next 12 months".
The research found that 84% of businesses plan on recruiting additional staff, although it noted that this was "exacerbating an already stretched labour market".
The study found that a quarter of employers are increasing their training and recruitment budgets and one in five are putting more effort into marketing.
The survey said that this was "in direct response to this shortage of skilled professionals".
"Many are looking abroad to fill talent gaps. This is a particularly prevalent trend in the construction sector which is making an ongoing effort to attract emigrant engineers, architects and other professionals back to Ireland," it said.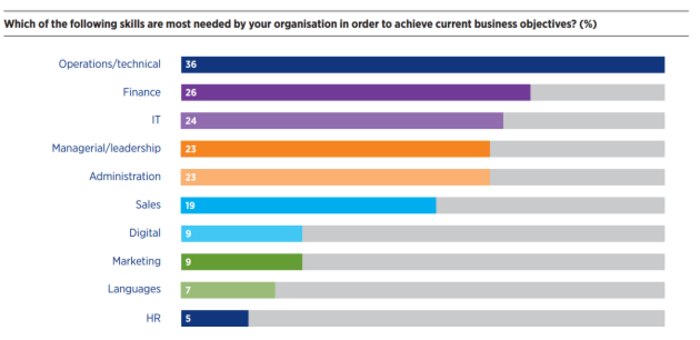 Source: Hays
Pick and choose
Hays Ireland managing director Richard Eardley said that it is "no longer accurate to frame Ireland's economy through the lens of 'recovery'".
"We have entered a new economic cycle, and from our own findings, the problems facing businesses now are much more in line with what they faced ten years ago, pre-crash," he said.
"The demand for labour, particularly in technical fields, is so high that candidates can essentially pick and choose who they work for and push for higher salaries.
"This in stark contrast to just four years ago where for many it was a matter of taking what was offered. Employers need to adapt to this changing landscape."
The study found that almost half of employees are not happy with their salaries despite many receiving increases.
"65% of employers have given salary increases in the last 12 months, while more than half, 54%, expect to give salary increases in the next 12 months," Hays Ireland said.
"This is becoming a problem: 44% say that unrealistic salary expectations are a major issue when hiring."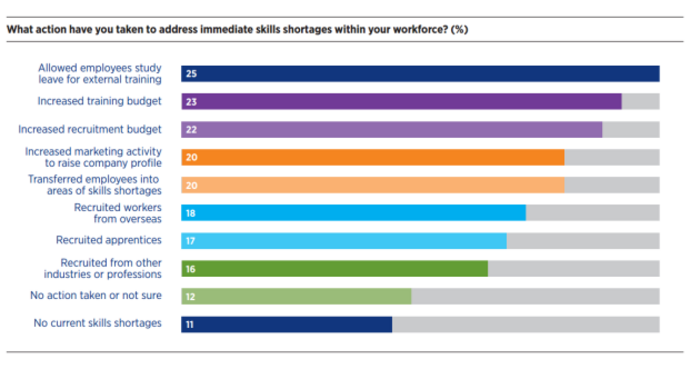 Switching jobs
About half of employees polled said they planned to change jobs in the next year, while a quarter said they were considering a move one to two years from now.
Asked for their reasons for wanting to leave their current job, 25% of those asked said their salary or benefits package, 22% cited the lack of future opportunities and 10% said it was due to the work itself.
"While salary will always remain the most important factor, similar consideration should be given to work-life balance and job security," Eardley said.
Hays said that some 2,000 employers and employees from organisations of all sizes across the country were polled for the study.