A new monster of jobs listings is about to land in Ireland
The Irish version of Jobspotting is launching on Monday.
THE JOBS SITE that took inspiration from Spotify's popular recommendation system will go live in Ireland tomorrow.
Jobspotting is an online service that gathers job listings from all over the internet and recommends roles that are suitable for users based on their interests.
The Berlin-based company has been scaling at a rapid pace since its initial launch last year. After starting out in Germany and the UK, Jobspotting is now live in eight countries and over 400,000 people have used the service in the past year.
Jobspotting co-founder and chief executive Hessam Lavi said that, since many major players in tech have bases in Dublin, it made sense to expand into Ireland.
He said he also has an interest in the market after spending some time working for Google in Dublin, which is where he met two of his fellow co-founders, Jan Backes and Manuel Holtz.
Not your traditional jobs site
Jobspotting is launching into an already crowded market, with Monster and Jobs.ie two of the more recognisable online jobs listings services in Ireland. But Lavi said they do not want to compete with these websites.
"Unlike the traditional jobs boards, we gather jobs from everywhere… It saves users having to go through Monster and other websites and type in the same search and create a profile and do the same thing over and over again," he said.
"We don't want to become a publisher (of jobs listings)…We want to get the users to the right content. We've seen trends that show companies and employers don't want to use third-party jobs websites.
"A lot of companies have their own jobs boards on their own website because they can just describe the working culture and really give a better holistic picture about what's going on in the company, which they cannot do if they just use a job board. What we see is that they want traffic to their own website."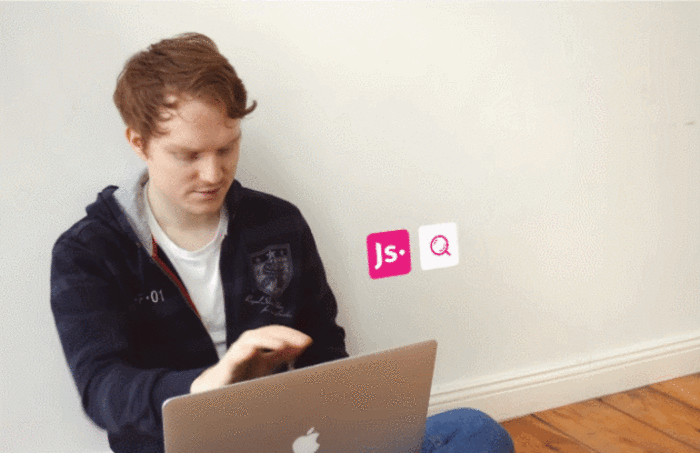 For both jobseekers and employers
The success of Jobspotting is dependent on their ability to interpret vast amounts of recruitment data. Lavi said this data is as useful to employers as it is to jobseekers.
"We are aiming to make the whole recruitment area more transparent. We have a lot of data that a lot of companies can see," he said.
"We show them anonymous profile data. For example, we can tell you if your post attracted people with these set of skills, so they can see if their listings are written properly. We can also tell them how competitive the area is.
"For instance, if they are looking for a mobile developer in Dublin, you might not know that there are very few good ones out there or you can see that there are lots and know you don't have to advertise so much."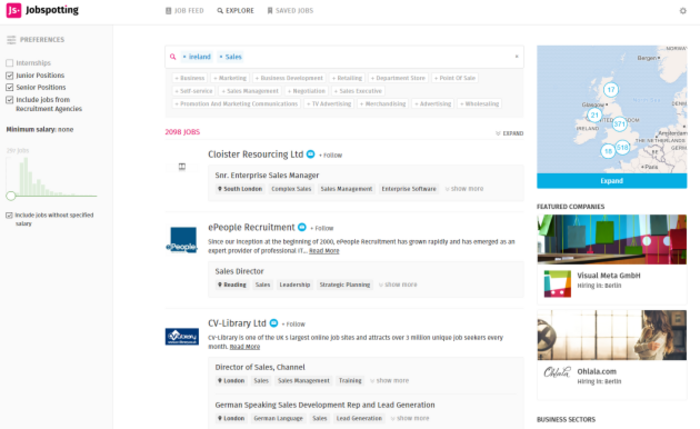 Better applicants
Apart from supplying recruitment trends to employers, Lavi said Jobspotting's main advantage for those hiring is its ability to deliver more applicants to job adverts than other aggregators.
He said Jobspotting can "filter out most of the noise" for applicants, which results in a higher proportion of those who look at jobs adverts following through and applying for the position they found using the service.
Jobspotting is partnered with over 150 job boards across the world. As it looks to break into the Irish market, it has established ties with Jobomas, Totaljobs, and Jobbio.
Lavi said that their revenue model is geared around these partners paying a fee for traffic that is sent to their jobs boards from Jobspotting.
"Working with jobs boards works really well because we don't compete with them. We don't sell job adverts or listings, instead we sell traffic to whoever is interested and job boards want to have relevant candidates," he said.
"Because of matching that we do, they get really good candidates to the jobs and they pay us a commission for the traffic that they are buying."