Dublin's oldest jazz club is making way for a block of short-term lets
New plans for JJ Smyth's will see the music venue replaced with 19 bedrooms.
THE NEW OWNERS of Dublin's oldest jazz club have filed plans to convert the iconic music venue on Aungier Street into a short-term accommodation complex.
The jazz club above JJ Smyth's pub in Dublin city centre was set up in 1980 by JJ Smyth, a former farmer who sold his lands in the Irish countryside to fund the purchase of the pub.
Earlier this year, the pub was acquired by Kateo Investments, which is co-owned by Edward and Elaine Cawley, for a sum in the region of €1.4 million, according to property consultants CBRE.
Planning documents recently filed with Dublin City Council show that Kateo Investments plan to replace the music venue, located on the first floor, as part of a redevelopment scheme to convert the upper levels of the building into short-term lets.
The Aungier Street property has been used as a pub since the early 18th century, which makes it one of the capital's longest continuous licenses.
According to the pub's website, the building is the birthplace of famous Irish poet Thomas Moore, author of The Minstrel Boy, and was a popular haunt of novelist and playwright Brendan Behan in the 1940s and 1950s.
It is also proposed that parts of the existing structure will be demolished to facilitate two new additional floors being added to the building. Once complete, the building will contain 19 bedrooms, all of which will be let on a short-term basis.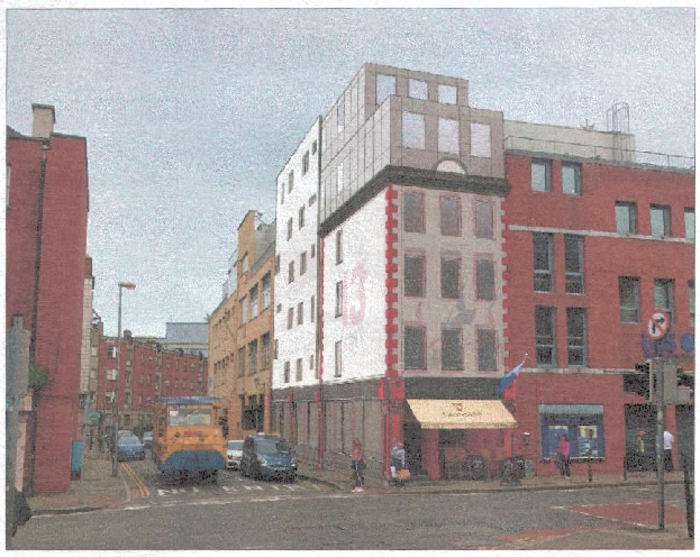 Source: Dublin City Council
As part of the development plans, the pub located on the ground floor will also be renovated and minor changes made to its exterior.
The planning documents state that the 19 en-suite bedrooms proposed will be made available for short-term accommodation. The rooms will range in size from 10 to 14 sq m, with each featuring an en-suite bathroom.
Fora was unable to reach the pub and former jazz venue's new owners for comment on the plans.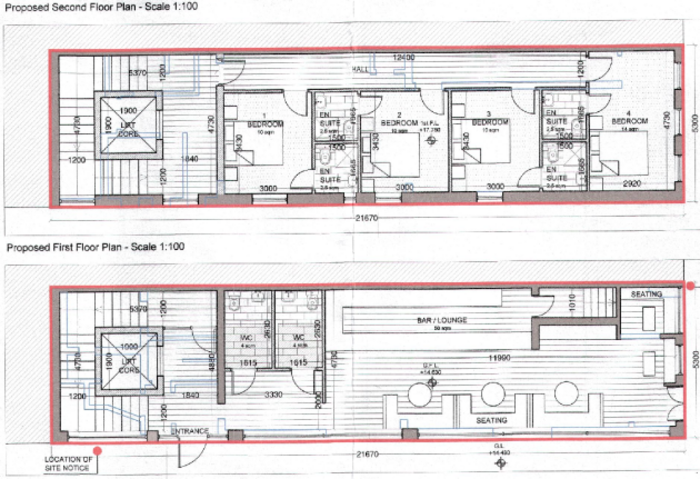 Source: Dublin City Council
Click here for a larger version
Deals
Meanwhile, there has been a significant dip in the number of pubs changing hands this year compared to 2016.
Last year, a combined €50 million was spent on the acquisition of new pubs across more than 30 deals, according to CBRE.
However, this year only 16 pubs have been sold with the combined total of these deals nearly €18 million.
CBRE said recently that the improvement in trading conditions in the Dublin pub scene has caused the reduction in the number of licensed pubs being offered for sale.
Sign up to our newsletter to receive a regular digest of Fora's top articles delivered to your inbox.
Written by Killian Woods and posted on Fora.ie