Ads giant JCDecaux posts another loss in Ireland but expects a bump in revenue soon
A contract for advertising on bus shelters is expected to deliver a boost for 2017.
THE IRISH WING of JCDecaux booked a loss for a second successive year in 2016, but the firm expects the tide to turn after it secured a new big contract.
Accounts filed for the French advertising giant in Ireland showed the firm registered another loss of €54,500 during 2016. That compared to the €365,000 loss the company recorded in 2015.
JCDecaux first entered the Irish market in 1999 after it acquired Dublin-based outdoor advertising firm David Allen. The firm manages large advertising billboard, Luas advertising and metro displays.
JCDecaux also looks after the Dublin Bikes scheme for Dublin City Council in return for advertising on the network.
Despite the successive losses, the firm noted that it expects a better set of financial results for 2017, according to the directors' report.
It stated the firm has secured the tender to manage bus shelter advertising for the National Transport Authority. This contract came into effect on 1 January 2017 and would lead to a "significant" increase in revenue, it said.
During 2017, the firm also negotiated a new brand sponsorship deal for its Dublin Bikes when it partnered with food delivery service Just Eat.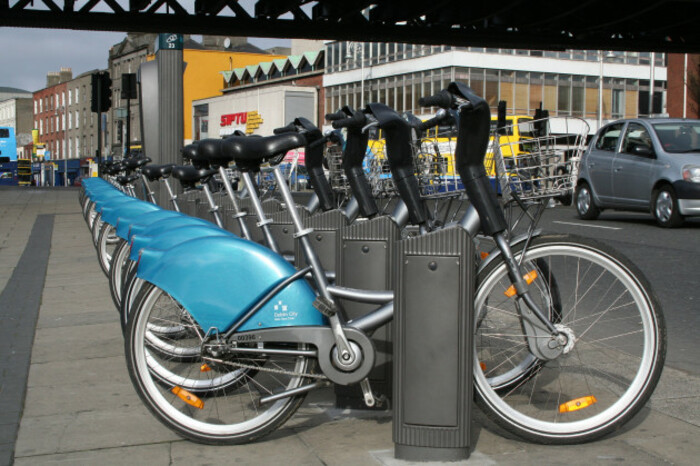 The directors also noted that the firm has faced increased competition in recent years when trying to renew advertising agreements.
A report published last year by Core Media predicted that out of home advertising spend would increase by 4% in 2017 and that the future is bright for the outdoor advertising market.
Finances
The multinational has been loss-making in Ireland for the majority of the past decade as the advertising market plunged during the recession, although it is still sitting on accumulated profits to date of €4.36 million.
The firm did not pay a dividend during 2016 after paying out €793,000 to shareholders in 2015.
JCDecaux employed an average of 88 people during 2016, most of whom were responsible for maintenance of advertising hoardings.
Sign up to our newsletter to receive a regular digest of Fora's top articles delivered to your inbox.