Ireland's 'fragile' water supply could make firms think twice about investing here
Dublin Chamber says water restrictions in the capital should be a wake-up call for the government.
A BUSINESS GROUP representing Dublin firms claims the "fragile" water supply is a big threat to the country's competitiveness and will make companies think twice about investing in Ireland.
Today, Irish Water announced plans to restrict water supply in the greater Dublin area at night for the foreseeable future. The decision was taken due to the large number of leaks and other supply issues coupled with increased levels of demand.
In response to the announcement, Dublin Chamber chief executive Mary Rose Burke has said the restriction of water supply in the capital could make some companies looking to invest in Ireland reconsider their options.
"Water outages pose a big threat to Ireland's competitiveness. Companies considering investing in Ireland require certainty of supply and assurances that there is enough headroom in the system to counter any supply issues," she said.
The decision to restrict water supply in Dublin daily between 7pm and 7am is not surprising, but it should act as a wake-up call for the State, according to Burke.
She added that this practice is likely to become more common unless some action is taken to bolster Dublin's water supply with a new source.
"On a typical day currently, Dublin is using around 98% of the water that is available. In most European capitals, they operate in a safer zone of around 80%.
"This means we have virtually no slack to deal with crises and outages, like those that have hit Dublin this week."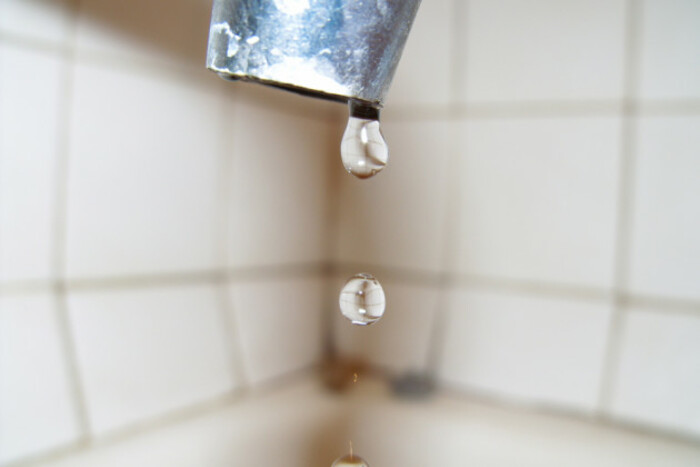 Source: Shutterstock/Yuri Shebalius
In light of the announcement, Dublin Chamber, which represents over 1,300 companies, has reaffirmed its call for the government fund the development of a new water source for the Irish capital.
"The threat of shortages has been apparent for two decades, and still no new water supply has been delivered. The proposal offers a critical piece of long-term infrastructure that will serve almost half the population and generations to come.
"Seventy years ago, foresight was needed to plan and build the Poulaphuca Reservoir which continues to supply the Dublin Region to this day."
Restrictions
Irish Water has said that over 10,500 customers had no supply in the wake of Storm Emma, and 121,000 people had restricted supply.
The managing director of the semi-state organisation, Gerry Grant, said that the idea behind the plan was to "starve the leaks".
He added that if this plan to restrict water supply in the capital didn't work, the semi-state body might have to put in place further restrictions in other areas.
With reporting by Cormac Fitzgerald
Sign up to our newsletter to receive a regular digest of Fora's top articles delivered to your inbox.