The company installing Irish Water meters has racked up multimillion-euro profits
GMC Sierra is part-owned by a Denis O'Brien-controlled firm.
A COMPANY CHARGED with installing meters on behalf of Irish Water racked up a multimillion-euro profit in 2015.
GMC Sierra had net income of €2.5 million during the 12-month period, according to accounts recently filed for the company.
The firm is a consortium made up of GMC and the Sierra Support Services Group. GMC Sierra was tasked with installing water meters in four of the eight designated regions in Ireland on behalf of Irish Water.
Those regions were Dublin city, the midlands, the southeast and the northwest.
GMC Sierra is jointly controlled GMC Utilities and engineering group Actavo. Actavo, formerly known as Siteserv, is owned by an Isle of Man-based company called Millington, which is in turn held by Irish billionaire Denis O'Brien.
GMC Sierra recorded turnover of just over €54 million in the year to the end of 2015.
This was down from €97.5 million recorded during its previous accounting period, which covered the 17 months to the end of December 2014.
Profit
After accounting for cost of sales and administrative expenses the company made an operating profit of €4.8 million in that 17-month period. When taxes and interest were accounted for, it made a full-year profit of just under €4 million.
By comparison, in 2015 the business made an operating profit of €3 million and a full-year profit of just over €2.5 million.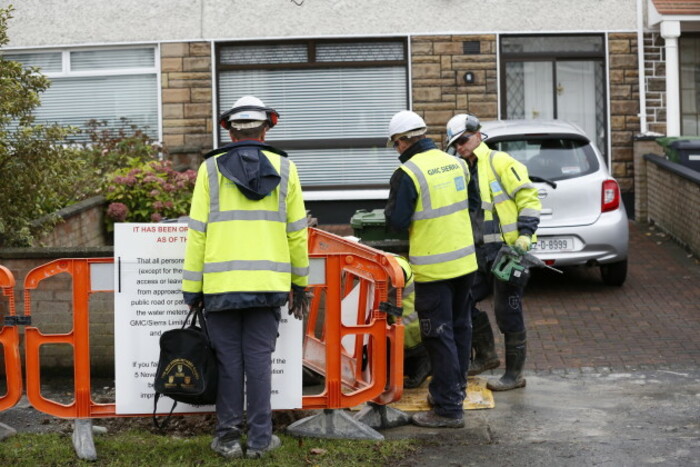 Source: Sasko Lazarov/RollingNews.ie
GMC Sierra now has accumulated profits of almost €6.5 million. The company employed an average of 117 people during the year, up from 105 in the 17 months beforehand.
Despite the number of employees increasing, staff costs fell, dropping from €6.6 million to €5.5 million.
Contracts
The directors' report for GMC Sierra said that "for the coming year the company's aim is to continue to meet its contractual obligations for contracts entered into with Irish Water for works and associated services in domestic water metering".
GMC Sierra faced significant opposition to its metering works throughout much of 2015 as protests against Irish Water ramped up.
Questions were also raised about the manner in which GMC Sierra won its contracts to install water meters, although Irish Water insisted that no rules were broken during the deal.
Sign up to our newsletter to receive a regular digest of Fora's top articles delivered to your inbox.
read more on