Two state-backed bodies are doing battle over long-awaited sewerage plans for Kerry
The dispute hinges on the future of Lough Leane, a popular tourist and fishing spot.
THE GOVERNMENT AGENCY responsible for protecting Ireland's inland fisheries is fighting a move from semi-state Irish Water to build a long-awaited sewerage system near Killarney.
Kerry County Council granted planning permission a fortnight ago for the unloved water utility to build a wastewater pumping station near Clashnagarrane townland and a sewer pipe that would cross the River Deenagh.
The development would connect Kilcummin village, which has a population of just 370 and is around 5km from Killarney town, to the Killarney wastewater network – something residents, business owners and local TDs have long campaigned for.
The village currently does not have public wastewater treatment facilities. Instead, locals use privately operated on-site systems and septic tanks.
In its planning application, Irish Water said a new sewerage system would "enhance the protection of public health and the environment" by reducing dependence on septic tanks.
It said this would improve the quality of the water in Lough Leane – the largest lake in Killarney National Park – which has deteriorated over the last four decades because of the presence of nutrients such as phosphate.
Phosphates discharged from septic tanks can lead to plant growth such as algal blooms, which have appeared in Lough Leane in recent years.
The lake is a popular tourist spot and is surrounded by well-known attractions, including Ross Castle. However in recent years, visitors have been warned against taking boat trips and fishing in its waters because of the presence of a toxic algae.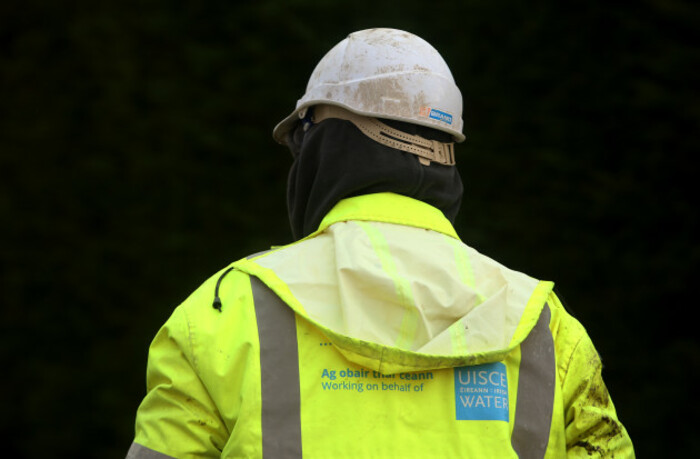 Source: PA Archive/Press Association Images
An environmental impact statement submitted as part of Irish Water's application said that with proper measures the new sewer would "improve the quality of treated water entering Lough Leane via the River Deenagh".
Appeal
However, state agency Inland Fisheries Ireland (IFI) has disputed the findings of that report in an appeal to An Bord Pleanála.
In a letter to the planning board, IFI said that Irish Water had "not demonstrated that risk to water quality will not occur".
It said it was concerned that the development would "introduce potential risks to water quality and ultimately the fisheries of the Deenagh River and Lough Leane".
The lake is home to a number of species of lamprey and the Atlantic salmon, but recreational anglers have been deterred from fishing in parts of it because of algae.
IFI was alarmed by provisions for an 'emergency overflow system' at the wastewater pump station. It said such a measure shouldn't be necessary, while it also called into question Irish Water's environmental report.
While it acknowledge the need for wastewater treatment in the Kilcummin area, it said it "does not accept this current proposal if it involved the transfer of untreated effluent (liquid waste) to a combined Killarney sewer system".
An Bord Pleanála will decide the case by late August.
Delays
A new sewerage system in the area has been a long time coming, with Kerry council appointing a contractor to start works on a sewerage system to serve the villages of Kilcummin and Barraduff in 2007.
Works began in April, but progress was slow as the firm was completing another sewerage project in Galway. The council suspended the contract in July.
The contractor agreed to withdraw from the Kilcummin project, but continued works in Barraduff. The subsequent delay has had an adverse affect on residents and businesses in Kilcummin.
In December of last year, the planning board refused permission for 33 houses and a creche in Pairc Chuimín housing estate because there was no timeline for the Kilcummin sewerage scheme.
A nursing home in the area has also struggled to get planning permission for an extension because of problems with the current sewerage system.
According to independent TD Danny Healy-Rae, the situation has also delayed works on part of the Killarney-Kilcummin road.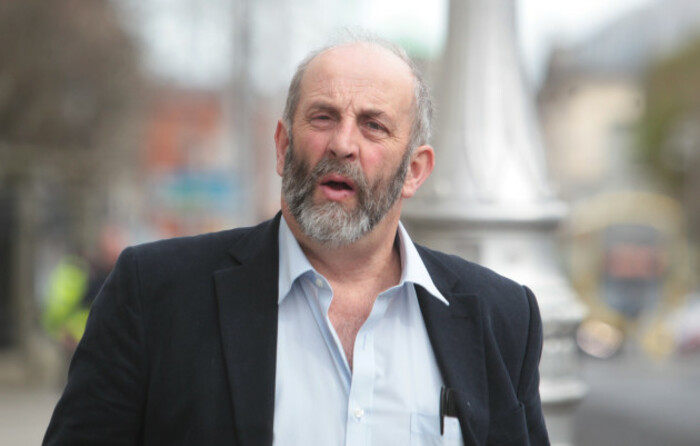 Source: RollingNews.ie
"People have suffered immensely," he told Fora. "(The road is) in a shocking state and it's not fair on the people of Kilcummin parish."
Healy-Rae – who famously said during a debate on climate change that only "God above" is in charge of the weather - said IFI's objection based on environmental concerns was "nonsense to me".
He said the point of the project is to "eliminate any possible pollution into the lakes of Killarney".
Sign up to our newsletter to receive a regular digest of Fora's top articles delivered to your inbox.