Irish TV's millionaire backer says he'll spend 'what it takes' on the station
John Griffin, who sold his business for £300m in 2013, has already put €15m into the Mayo-based channel.
THE MULTIMILLIONAIRE BEHIND Irish TV has said that he will spend whatever is needed to ensure the venture succeeds.
UK businessman John Griffin, who sold his taxi hire company Addison Lee to US private equity giant Carlyle Group in 2013, has already committed €15 million to the Mayo-based company.
Speaking to Fora, he said that he will continue to invest in the channel, which is targeted at the Irish diaspora, to ensure that it becomes a success.
"I'll put in what it takes, I'm in now and that's it. What it takes is what it takes," he said.
Griffin, who shared £150 million with his sons after the £300 million sale of his business, said that he is not concerned about the money and is more focused on expanding the company.
"I'm enjoying it. It's a phenomenal company and it's grown at an enormous rate," he said, adding that "nobody else in the world" would have put in as much money as he has so far.
He said he was convinced to invest due to a mix of the people involved, timing, the company's brand "and because it was Ireland".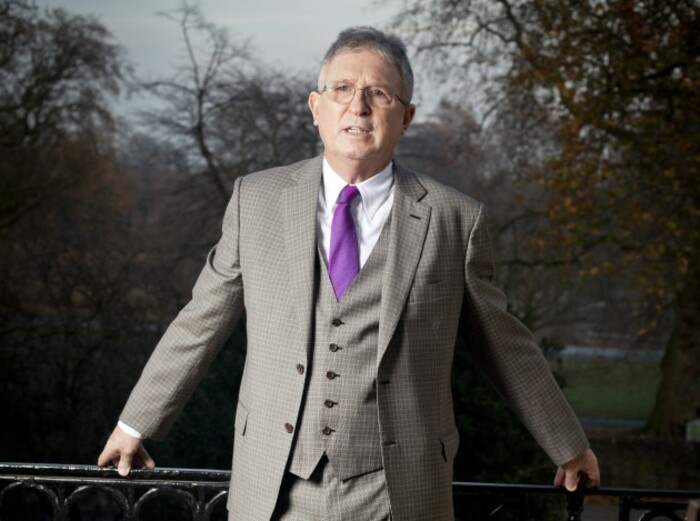 Source: Jon Enoch
Born in London, Griffin moved to Mayo as a child and maintains a strong affinity with Ireland despite later moving back to the UK. The cultural link and the station's brand convinced him to get on board.
"The thing that struck me was Irish TV. The history of television in Ireland is the reduced aspirations of the people that get involved in it, they call themselves small names that don't talk big. Irish TV is big," he said.
[embed id="embed_2"]
Expansion
Originally trading as Mayo TV, Irish TV was launched in 2014 by married journalists Pierce O'Reilly and Mairéad Ni Mhaoilchiaráin. The station already broadcasts to a potential audience of 15 million people in the UK and Ireland on the Sky platform.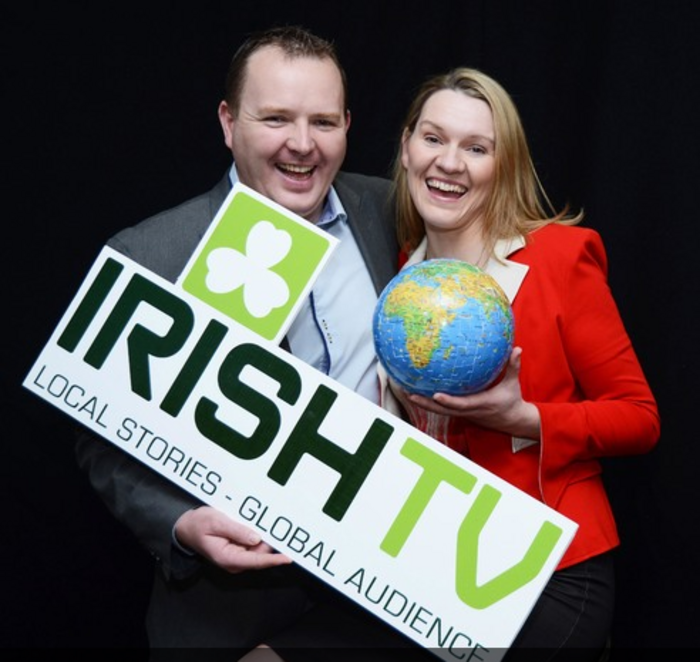 The broadcaster, which is focused on producing local Irish content, employs over 150 people, including more than 30 staff at its base in Westport. The company also has a number of international outlets, such as in the UK, and opened its first office in Dublin this week.
It recently signed a deal with Indian conglomerate Tata that will make it available to viewers worldwide on smart TVs and across devices running Apple's iOS or Google's Android system.
Griffin spoke to Fora as part of our weekly How My Business Works series. The full interview will be published on Wednesday.
read more on