The former chairman of Irish Nationwide has been given a €20,000 fine
The lender's collapse cost taxpayers an estimated €5.4 billion.
IRISH NATIONWIDE BUILDING Society's former chairman has been fined €20,000 by the Central Bank.
Michael Walsh was a senior figure in Irish Nationwide Building Society (INBS), which cost taxpayers an estimated €5.4 billion after it was bailed out and eventually liquidated by the State.
The fine handed down relates to breaches of financial services laws by INBS between August 2004 to September 2008, during which time Walsh was non-executive chairman of the company and a member of its audit committee.
The breaches are tied to the manner in which INBS managed commercial loans and credit risk during Walsh's tenure as chairman. He resigned from the position in 2009.
Walsh has admitted to participation in "certain prescribed contraventions of financial services law" and as a result has been fined €20,000.
In addition to the financial penalty, Walsh has also been disqualified from managing any regulated financial services firm for a period of three years.
The Central Bank said these sanctions imposed on Walsh "reflect the seriousness with which the Central Bank regards these issues".
The Central Bank said Walsh was reprimanded for Irish Nationwide's failure to provide reports for commercial lending and credit risk management to its board directors.
The regulator also said that Irish Nationwide failed to establish a credit risk policy for profit-share agreements.
"Walsh was in a position to ensure that the board received timely and relevant information from management and that the board was addressing all relevant issues," stated the Central Bank.
"Walsh took a variety of steps to address these issues which were flagged by various internal and external reports during the review period but accepts responsibility as non-executive chairman for the fact that these issues were not fully addressed."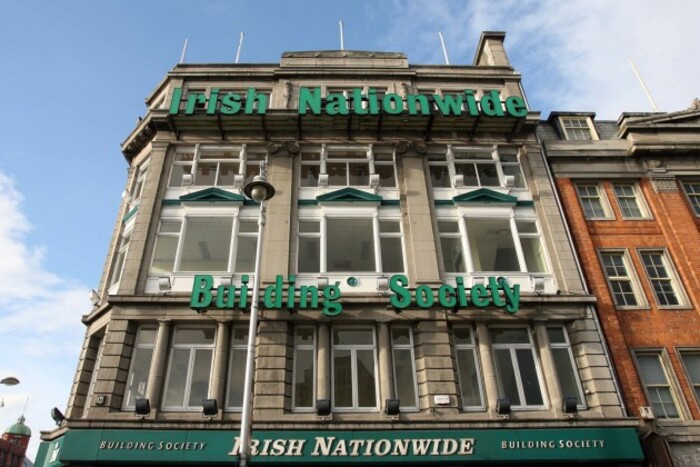 Source: Sam Boal/RollingNews.ie
Inquiry
In a statement, the Central Bank said that the settlement with Walsh has no effect on the ongoing inquiry related to former Irish Nationwide officials Michael Fingleton, John Purcell, Thomas McMenamin and Gary McCollum.
Last year, former Irish Nationwide chief executive Michael Fingleton lost his High Court action aimed at preventing the Central Bank from conducting an inquiry into alleged regulatory breaches at the financial institution.
He challenged the Central Bank's decision to subject him to an inquiry, claiming it was unfair and unreasonable. Justice Noonan said Fingleton had not satisfied that there was any unfairness inherent in the inquiry process.
In the event of any finding of wrongdoing, the inquiry has the power to impose a fine on an individual of up to €500,000.
With reporting from Aodhan O'Faolain & Ray Managh
Sign up to our newsletter to receive a regular digest of Fora's top articles delivered to your inbox.