From gin to sanitiser: 'We are almost fighting an invisible enemy'
Why distilleries around the country are changing tack to help tackle the spread of coronavirus.
THIS TIME TWO weeks ago Eoin Bara was focused on making gin for his brand Mór Irish Gin. That all changed when the coronavirus spread raised the demand for hand sanitiser in Ireland.
"I was in Belfast two weeks ago and one of the bartenders told me he couldn't get sanitiser anywhere," Bara told Fora when we called him on Friday morning. 
He – like others – decided to set about making hand sanitiser over gin. He told Fora 'thousands upon thousands' of litres have been manufactured at his Offaly-based distillery in the last two weeks.
"It's pretty easy to make. You just need alcohol, hydrogen peroxide and a bit of glycerin," he explained.
For him, the decision to switch his business so quickly was a necessity. "I feel like we are almost fighting an invisible enemy – we're pitching in to help when we can," he explained.
The company's first batch has been delivered to general practitioner practices and nursing homes around the country. He said the company is in talks with SuperValu to sell into some of its Dublin shops.
"The plan is to roll it out nationally and we are speaking with some retail groups. We want to put it into every corner shop so there is a bottle of it available to everybody," he said.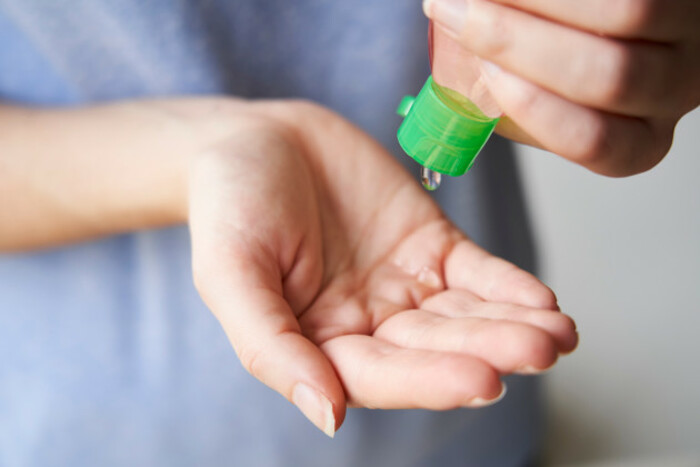 Source: Shutterstock/gemphoto
He's not alone in his efforts. Other Irish distilleries around have jumped to fill the supply gap. Hand sanitiser is generally imported from abroad and with the spread of Covid-19 global demand has peaked. Manufacturing it here means Ireland will be self-sufficient throughout the crisis.
Listoke Distillery and Gin School in Louth has been manufacturing sanitiser and has supplied it to different charities, as well as Dublin Fire Brigade.
Clonakilty Distillery published a medium post yesterday on its decision to make hand gel with chief executive  Michael Scully writing that "our main priority is public service, and we feel any company in a position to offer a helping hand right now, should do so."
It expects to have its first batch of 5,000 bottles ready in a week. It will offer it to local charities for free and then at cost thereafter. 
The Shed Distillery that makes Drumshanbo Gunpowder Irish Gin said it will supply alcohol to Ovelle Pharmaceuticals – which will create 12,500 bottles of hand sanitizer gel with this week's batch.
While Irish Distillers – the company behind Jameson and Powers – said it approached the Department of Health and HSE this week to say they were able to supply "large-scale quantities of alcohol" for free.
"Our distillery in Midleton, together with our partners Mervue Laboratories in Cork, have the necessary products and supply chain available to manufacture large-scale quantities of alcohol gel," the company said in a statement.
"Production will commence immediately with end product being delivered to the HSE's supply centre thereafter for distribution to hospitals and other healthcare facilities," the company said.
"Like so many, Irish Distillers is doing what we can at a time of great national crisis. We hope that in doing so, it helps our healthcare professionals in their efforts to protect all of us from the spread of the virus," the firm added.
Meanwhile, Guinness Ireland has pledged €1.5 million to support Irish bar staff and communities affected by Covid-19.
Patricia Callan, director of Ibec group Drinks Ireland, said in a statement that "it's encouraging to see the drinks industry doing what it can in the effort to tackle Covid-19″.
"This fight will require Government, the health and public sector, industry and society all working together on a coordinated response. As an industry, we are committed to doing what we can to help out," she said.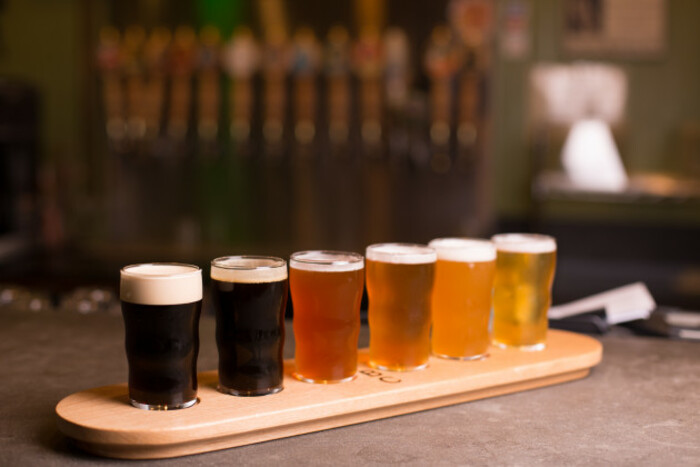 Source: Shutterstock/VDB Photos
Further afield Scottish Craft Beer company Brew Dog, which has a pub at Capital Dock in Dublin, has been tweeting about its sanitiser named Punk Sanitiser that's been made at its Scottish distillery and social media is awash with pictures of distilleries across the US doing similar. 
In Ireland, it's not just distilleries that are stepping in to help but manufacturer Cosmetic Creations has increased its production of hand sanitiser – called Airmedica – to over 150,000 units a week. It plans to grow that to 200.000 in the coming weeks. 
Aiden Corcoran, owner and chief executive of the company said the company wants to "play our part in making sure supply lines of vital products stay open".
"At the moment, I'm on-site 24/7 and I am seeing first-hand the hard work and dedication of our entire team, who are also adapting to the necessary social distancing requirements," he said.
The company has hired 20 new staff and 20 additional contractors in its efforts to eupply the sanitiser. 
Get our Daily Briefing with the morning's most important headlines for innovative Irish businesses.