'It's 2017 - this is expected': Crane drivers the latest workers to push for major pay rises
Unite is looking for a 10% pay increase for workers.
A UNION REPRESENTING the bulk of Ireland's crane drivers has put in a large pay claim on behalf of the construction workers.
Trade union Unite represents 140 crane operators, which it says amounts to 85% of the crane drivers working across the country.
Yesterday it sent a draft industry agreement to the Construction Industry Federation, which represents most of the building industry's largest companies, as well as to several smaller firms.
The union did not release the submission it sent to the CIF. However, speaking to Fora, Unite regional officer for construction, Tom Fitzgerald, said that the organisation is looking for wage rises of around 10%.
"At the moment there is an industry agreement that crane drivers are paid a minimum of €16.69 an hour," he said, adding that some get as much as €22 or €23 an hour depending on the circumstances.
"We believe that crane drivers should be earning between €25 and €27 an hour," he said.
"We took the highest rate in terms of what crane drivers (currently) earn and added 10% to it.
"The reason why it is 10% is because then they would match the highest rates in the construction sector, which are for workers in mechanical grades, like plumbers and welders."
Could kill
He added: "We don't believe that the level of skill and responsibility they need merits anything like €17 per hour, it should be substantially higher. Every time a crane operator does a lift they could kill someone. Any error has serious ramifications."
The Construction Industry Federation did not respond to a request for comment when contacted by Fora.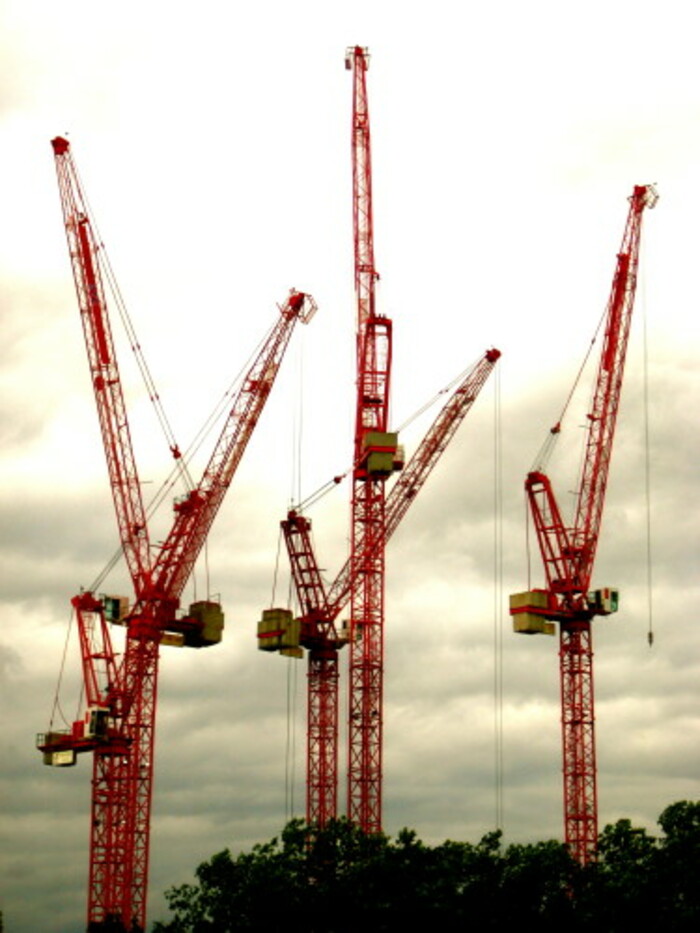 Fitzgerald said that the union is not offering incentives, such as increases in worker productivity, in return for the proposed increased pay.
"(Companies) will get the continued undisrupted service of skilled individuals. It's 2017, there is no basis for any conversation other than pay progression. Workers expect it and employers expect it."
Asked if he thought that construction companies could afford such wages increases for crane drivers, Fitzgerald said that businesses in the sector could as they have reported increased profits over the last few years.
"There has been nine years of pay stagnation. This is absolutely overdue," he said.
"We hope that they (the construction industry) will agree but we have legislated for the prospect of industrial action if required.
Improving economy
Unite, which has a large UK operation, has also recently submitted pay claims for crane drivers in the UK.
Over 50 crane drivers who are Unite union members there rejected an offer of a 3% pay rise from their employer, building firm HTC Wolffkran. The union is now balloting its UK members for industrial action.
Many Irish industries have already faced industrial action as the economy recovers and workers seek wage increases.
Sign up to our newsletter to receive a regular digest of Fora's top articles delivered to your inbox.