Movie studios are coining it from superheroes, but Ireland's comic stores aren't feeling the same love
Ahead of Dublin Comic Con, comic book store owners talk about the business in Ireland.
IF SOMEONE WAS to ask Bruno Batista for his advice about setting up a comic book store, he would tell them not to. 
The co-owner of Big Bang Comics in Dundrum, who has worked in the industry for over 20 years, has a succinct view of the comic book game: "comic book selling is – what is the right word – ridiculous."
"It's a business and it's not to be taken lightly. We have seen so many people through the years that have thought about it because they like comics … it's a business and you have to think about making money to survive," he said.
While 20,000 superhero fans are expected to flood to Dublin Comic Con at Dublin's Convention Centre this weekend, the increased interest in all things Marvel isn't translating into monumental sales for the books that have inspired the blockbuster movies. 
Though the latest Avengers movie Endgame made almost $3 billion globally since its release in April, comic book stores across the UK and the US have been closing down, with comic and entertainment news website Bleeding Cool reporting 50 comic book shops had closed in 2017 in both the US and the UK.
In Ireland the stores appear to be doing better, but when it comes to the success that the box office sees the figures don't match up and the industry still faces challenges.
Despite the box office success, Batista still believes that the books themselves remain a "very niche market".
He said in recent years there is a wider awareness of superhero characters in the mainstream media and among the public thanks to movies and TV shows, but the uptake in those reading comics now is not a "life-changing" percentage.
"(It has) been very niche for years and years, even though there's such a massive media presence," he said.
Film vs page 
When movie fans came to the Dublin City Comics store after Robert Downey Jr's portrayal of Iron Man in the 2008 film, some found the comics didn't match what they had seen on the big screen, according to the shop's co-owner, Jason Flood.
"Robert Downey Jr took the characters and made a mix of himself and Iron Man … the comics at the time weren't matching (the films)," Flood told Fora. 
Flood said the issue of comic books not meeting movie fans' expectations has happened with more recent films such as Deadpool and Harley Quinn's character in Suicide Squad. Some find the characters "whackier" and violent in the books. 
"A few people have stuck around but there's always a drop off of people around movie times when they come in and realise they want to see the adventure of the movie. The truth is the movie's adventures are different stories inspired by the comics," Flood explained.
Flood, who has been on the capital's comic book scene for the past 15 years and set up Dublin City Comics with his business partner David Huysmans in 2010, said there is a larger interest in comic books now compared to when he was younger.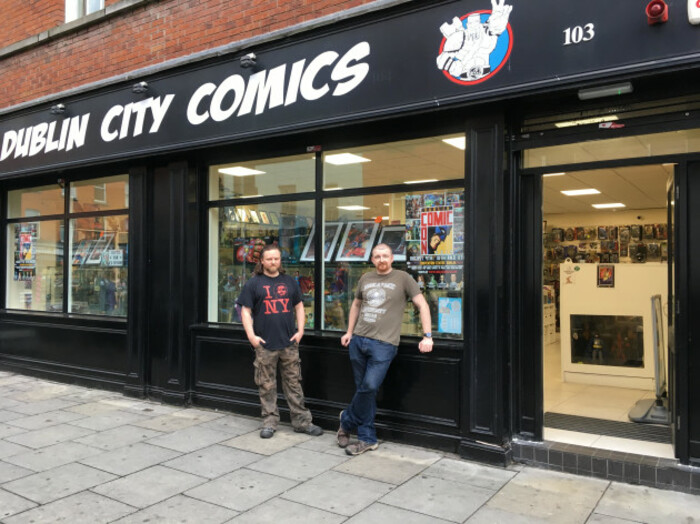 Challenges
For Dublin City Comics, the store stays competitive through its customer service and subject matter knowledge, relying on the return customer.
Flood said he first decided to open the store when he realised he was able to source items he wanted for his collections quicker than the shops that had been in Dublin at the time.
One of the challenges he faces as a business owner is when comics saved for customers begin to pile up over weeks, and the store has to foot the costs.
"Sometimes life gets in the way and if someone hasn't come in in two or three weeks we send a text and see if they are all right," Flood explained.
"But we are buying these comics that are €4 a go, and that's €20 a month building up – and that could be happening across five to 15 people," he said.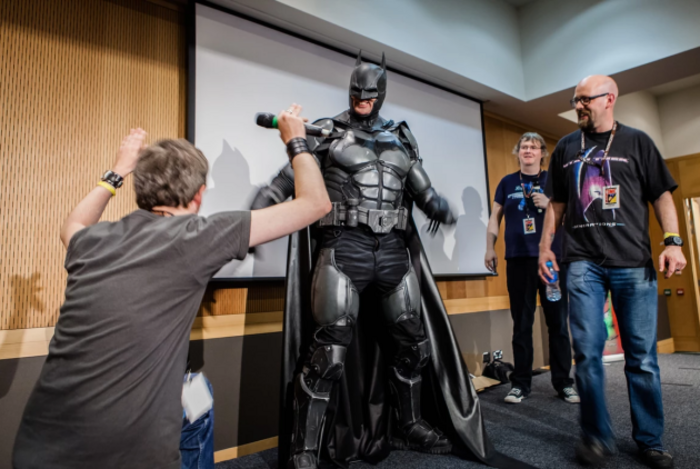 The shop stocks comic collections, as well as action figures. For Flood, he could pay between €500 to €1,000 for a collection, and sometimes wonders if the store will make all its money back or whether just one comic will help cover a good portion of the collection.
Get our Daily Briefing with the morning's most important headlines for innovative Irish businesses.