Your crash course in... what Irish business is looking for in the election
In the thick of campaign season, what are the main issues for business groups?
WITH CAMPAIGN SEASON well underway, the key talking points, such as homelessness, security and pension reform, that could win or lose polling day are becoming clearer.
Ireland's business community has a list of priorities for election candidates, with business groups putting costs and infrastructure high on the agenda.  
Since the last general election in 2016, businesses have been campaigning on issues such as the growing cost of doing business, the tax environment and access to finance for SMEs. For the hospitality and retail sectors, that has also included commercial rates and work visas. 
In the last four years, we have also seen the climate catastrophe become a major issue, not just socially but for businesses and finance, with the likes of green funds emerging and growing pressure on companies to get greener.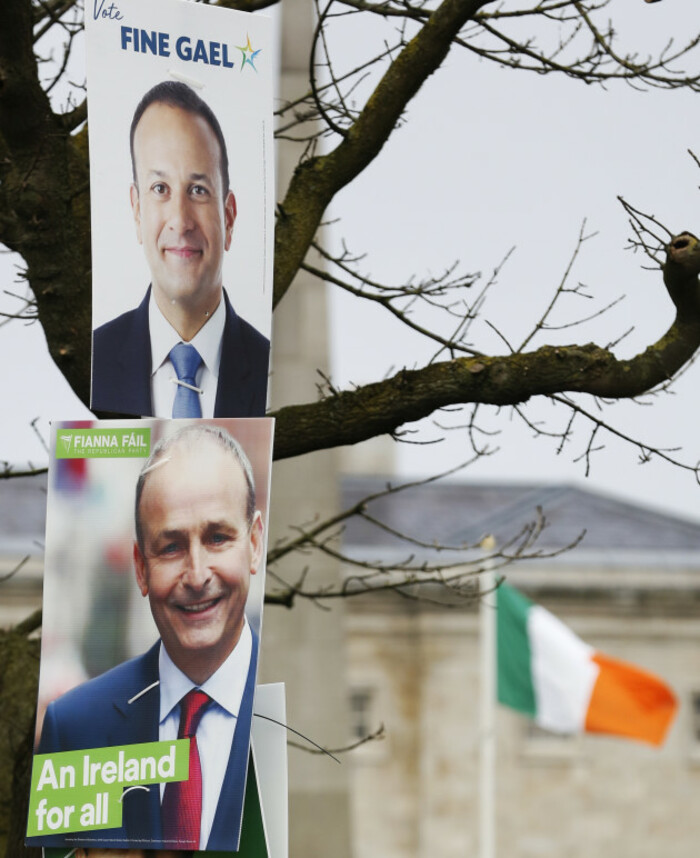 Source: RollingNews.ie
Breaking down the issues 
For Chambers Ireland, the focus for the next government needs to be "place making", as it wants any new or incumbent administration to look at how we work and the spaces we work in to create a "sustainable, balanced and progressive economy".
In its pre-election manifesto, the business network pointed out  that while unemployment is at its lowest level since the Celtic Tiger era and job creation is at an all-time high, prosperity is not being felt in all parts of the country.
Chambers Ireland also said it's vital that the new government commits to delivering "key infrastructure projects" for transport, housing, energy and water as underinvestment in infrastructure, particularly housing, has become a threat to our competitiveness and the overall sustainability of Ireland's economic recovery. 
The body has put forward five goals "to help towns and businesses thrive" based on the UN's Sustainable Development Goals (SDG's). These include decent work and economic growth, sustainable cities and communities, industry innovation and infrastructure, climate action and gender equality. 
Taxing times 
Ibec also recently launched its general election campaign to highlight its four big  priorities. It is also looking for action on climate change and for a focus to be put on developing "quality national infrastructure" and "world-class public services". 
Among the business group's pillars is the development of tax policy to nurture indigenous business and our affinity with international investment.
"Global tax rules are transforming and this will have a major impact on our current and future foreign direct investment model. Now we must provide certainty and innovate with improvements to our current foreign direct investment tax model and a rapid release of supports for indigenous business. Ireland is an easy place to start a business, but a difficult one in which to grow one," it said. 
More specifically it wants a new commission on taxation to ensure that the tax system is sustainable and "meaningful reform" of Capital Gains Tax (CGT) for entrepreneurs and the Employment Incentive and Investment Scheme (EIIS). 
Its fourth priority is around law-making that "creates the conditions for business success and a competitive labour market". 
Rising costs
The Small Firms Association (SFA) is also in favour of looking at the tax system and addressing issues such as childcare, housing, transport links. 
One of its big issues is tackling the "growing cost" of doing business, with it citing rising insurance costs, wage pressure and commercial rates as areas that need to be addressed.  
The SFA also wants the incoming Dáil to take on infrastructural issues such as housing, childcare, transport and broadband. 
SFA Chairman Graham Byrne said that "with confidence among small business owners hitting a fresh low in 2019″, amid Brexit and global economic uncertainty, the incoming government has a chance to "limit increases in areas they control and focus on the domestic challenges facing small firms". 
Among SME group Isme's election asks is some reform around the issue of Ireland's of competitiveness, with rents, commercial rates and insurance all needing to be looked at. 
It also wants labour cost inflation to be addressed alongside the PAYE-tax base and the CGT rate. 
Get our Daily Briefing with the morning's most important headlines for innovative Irish businesses.
Note: This article was update to include additional content from Isme.