Why Irish airports aren't too worried about losing US pre-clearance bragging rights
Dublin and Shannon are set to lose their status as the only European airports offering the service.
A SHORT WHILE ago, the US signed an agreement with Sweden to introduce 'pre-clearance' facilities at Stockholm Arlanda Airport.
The move signals the end of Dublin and Shannon's statuses as the only airports in Europe that offer the service, which lets US-bound passengers clear immigration and customs before they depart, instead of when they land on American soil.
The attraction of the service is that passengers avoid getting stuck in often lengthy queues on arrival, which can take up to three hours to clear.
There are another 10 European airports that the US department of homeland security has listed as areas that would suitable for pre-clearance.
That said, execs at Dublin and Shannon really aren't that worried about losing exclusivity on the facility. Here's why:
You can't do it at the flick of a switch
There's the simple fact that some of the airports that get bandied around as pre-clearance options don't have the scope to introduce the facility.
For example, London Heathrow has been rumoured as a possible location for the service a number of times, but it's highly unlikely the airport could pull off such a logistical nightmare.
North American traffic at Heathrow departs from multiple terminals. To introduce a pre-clearance service, it would have to either centralise all American traffic – a near-impossible task – or only offer it on certain services and not others.
There's also the bigger problem of building infrastructure around the facility itself.
Dublin Airport constructed its pre-clearance facilities in tandem with the building of Terminal 2. That means its baggage system was put in place with pre-clearance in mind.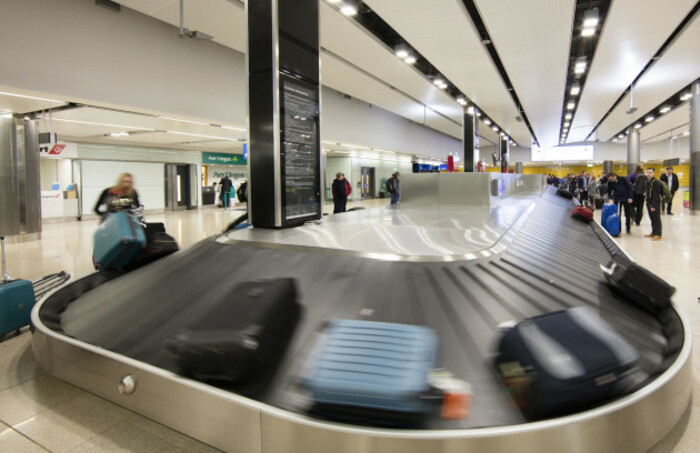 Source: DAA
For example, if a border-protection officer requests a second screening with a passenger, they have to reunite the individual with their bag so the passenger can get checked without delaying takeoff or making the person miss their flight.
"It isn't a simple thing to put in place," Paul O'Kane, spokesman for Dublin Airport, told Fora. "You can't just do it at the flick of a switch.
"The reason that Ireland has pre-clearance is that there's a treaty between Ireland and the US at governmental level," he noted. "For any other country to have pre-clearance, you have to have a treaty in place."
The process takes up to 18 months to clear. Stockholm, for example, won't be able to open its operations until 2019 at the very earliest.
Passengers don't care about it
Aer Lingus markets pre-clearance as a big time-saver, which it is. But passengers buy on price more than anything else.
Pre-clearance costs up to €40 to use, which just adds to the airfare, so a lot of passengers don't bother with it.
"It tends to be a second or third user option," said Eoghan Corry, editor of Travel Extra trade magazine. "Someone gets stuck in a three-hour queue once and they get so frustrated they start taking notice of it."
He noted that many Irish passengers would rather save €40 than use the facility.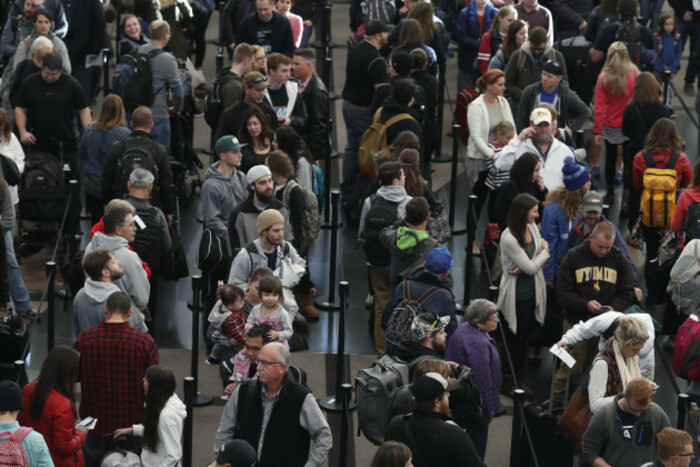 Source: David Zalubowski/AP/Press Association Images
"Price tends to be what drives people on transatlantic bookings and that's not going to change with the advent of 'low-cost'," he said in reference to carriers that use that business model, like JetBlue, which is considering a transatlantic route from Dublin.
"If it was as big a deal, all the airlines would use it," Corry said, adding that Ethiopian Airlines, which operates a route from Dublin to Los Angeles, doesn't use it. Even Aer Lingus didn't offer the option on afternoon flights until three years ago.
"It says how far down the passenger's decision-making process it is," he said. "It's a big deal to have only two airports in Europe with it, but in the Caribbean there are airports that have it, and it doesn't really determine people's travel habits."
O'Kane acknowledged that pre-clearance is "not a defining factor" for why a passenger would chose to fly to the US from Dublin.
Some airlines don't want it
Following on from that, there's a good reason why certain airlines don't want it.
Aer Lingus notes on its website that duty-free items like cigarettes and alcohol can't be sold on flights that pre-clear US customs.
For airlines that rely less on airfares and more on ancillary revenue – selling goods during flights – that's obviously a massive problem.
For low-cost operators that are mooching further into transatlantic territory - namely Norwegian Air, Wow Air, Jetblue and Westjet – pre-clearance isn't compatible with their business models.
Transfers are more important
Despite its difficulties, pre-clearance has been a helpful marketing tool for Ireland when it came to driving up transfer traffic.
[embed id="embed_2"]
Today, one in every four transatlantic passengers that travel through Dublin don't start or end their journey in Ireland, O'Kane noted.
"There are lots of decent-sized cities throughout Europe that don't have very good North American connectivity," he said, such as Lyon, which doesn't have any North American routes. "It doesn't occur to people that there are a lot of European destinations that don't have it."
He cited short connection times and geographical convenience as two reasons why Dublin offers a better transfer package.
"A lot of those factors won't change," he said. "If you fast forward a couple of years and (other European airports) have pre-clearance, will they have all the advantages that we have? Not necessarily."
Shannon Airport representatives shares the same view that connectivity is Ireland's main selling point.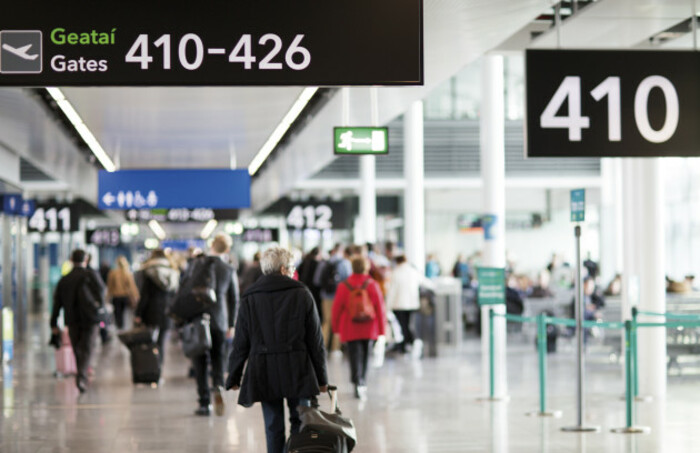 Source: DAA
Despite the confidence, Dublin in particular has to watch that it doesn't get caught out by a similar-sized airport that adds extra routes as well as getting approved for pre-clearance.
The Heathrows of this world are not the real enemy – it's the likes of Edinburgh and Reykjavik, which the US cited as airports of interest, that could be a real problem.
Corry said Dublin airport was "very slow to push the importance of transfer traffic".
"It could be argued that in a way, pre-clearance made Dublin lethargic," he said. "They sat back because they had the pre-clearance and they didn't do the hard work in working on connections and getting the right cities feeding into Dublin to feed the transatlantic routes."
"It's odd to think that Iceland, with a smaller internal population, has more transatlantic connections than we have, despite our geographical advantage."
He criticised Aer Lingus, the main player in transatlantic from Dublin, for being "too cautious" about taking advantage of its domestic connections on the American side.
"(Preclearance) is more significant in terms of how quickly you can connect on the other side," Corry said.
"It's certainly to Aer Lingus's advantage that they can go to an airport in America and say: 'We know you don't have customs, but you don't need it because we knock everyone clear when they go through Ireland.'"
He stressed that in the two to three years it will take for Stockholm and other potential airports to get the service up and running, Aer Lingus should push to funnel more people through Dublin Airport and send them to places that "really don't feature that prominently in other people's itineraries", like Denver, Seattle and San Diego.
"All of these cities could really be part of our portfolio," he said, "but Aer Lingus plays very cautiously."
read more on