The Irish homes of the future could ignore big companies and buy electricity from each other
The head of ESB Networks wants homeowners to be able to play the energy market.
IRISH HOUSEHOLDS MAY soon be able to buy and sell energy directly from local companies, and from each other.
That is the hope of the managing director of ESB Networks, which runs most of Ireland's electricity network.
Speaking at a conference hosted by the ESB and the Institute of International and European Affairs in Dublin today, Marguerite Sayers said the hope is for houses to be able to store unused energy and sell it on.
"What we're seeing with the network is that customers want to engage. Particularly businesses but it will get to domestic customers as well," she said.
"They want to engage directly with renewable generators and maybe do some sort of transaction digitally with them. We're seeing more and more of that.
"In the future, home owners are likely to totally change depending on their usage of batteries."
Sayers gave the example of where a homeowner with their own source of energy, such as a solar panel, could sell off anything that they did not use to their neighbour.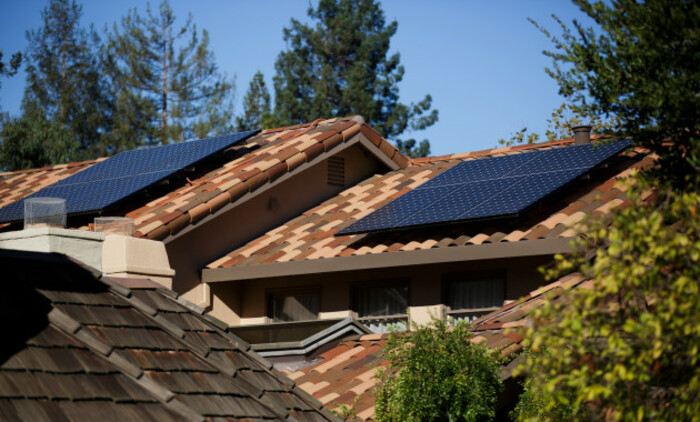 Source: TNS/ABACA
"They'll be able to store electricity and they'll be able to trade with other companies and other households using their own battery storage and maybe energy they've generated themselves," she said.
"This concept of householders trading with each other, avoiding all of the traditional energy players … we (the ESB) think as the system in the middle, we have a role to play there. Our job is to enable that."
Shift in market
The ESB Networks executive acknowledged that many customers would prefer just to receive a standard bill every month rather than getting involved in trading. However, she said that the semi-state operator wants households to have the option.
"All of our customers won't want to do that and we can't leave them behind," she said.
Sayers said that ESB needs to put smart systems in place so that it will be better able to tell what is happening on its network in real time. For example, identifying times of high and low energy usage.
She said that this will improve consumer flexibility so that "consumers, as much as they want to, can play the energy market".
Such a system, where homeowners could buy and sell energy from each other, would represent a huge shift in the Irish energy market.
At the moment virtually all residential customers get their electricity through a larger provider.
Sign up to our newsletter to receive a regular digest of Fora's top articles delivered to your inbox.