Ireland is expected to miss its EU renewables target - and cop a multimillion-euro bill
The country has to meet 16% of its energy needs from renewable sources by 2020.
IRELAND IS FACING a bill of up to €75 million each year after official predictions that it will fall short of its EU renewable-energy targets.
The country is one of only four currently in the European bloc that is expected to miss its 2020 goals, according to European Commission forecasts released this week.
The Republic, along with other member states, has been set a legally binding target to generate a set percentage of its energy needs from renewable power by the end of the decade.
The national targets vary from 49% for Sweden, to only 10% for Malta. Ireland's target was set at 16%.
However the commission's new study found that four nations were likely to miss their goals: Ireland, Luxembourg, the Netherlands and the United Kingdom.
Ireland's current 'trajectory' of renewable-energy growth meant it would fall half a percentage point short of its target – enough to attract a possible multimillion-euro bill for 'credits' it will need to buy to make up the difference.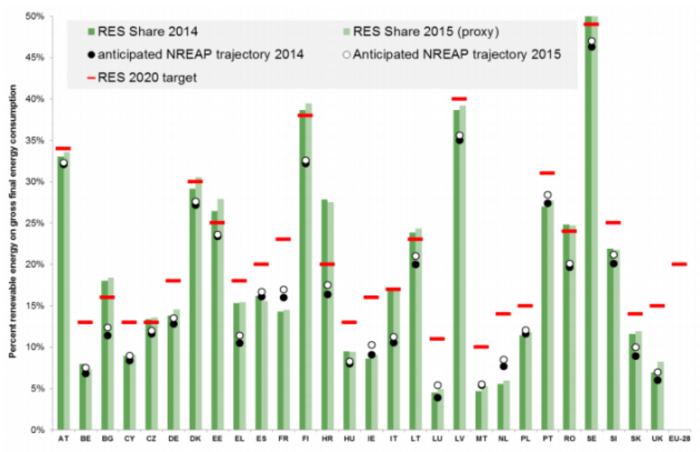 Click here for a larger version
Penalties
In early 2016, former energy minister Alex White told the Dáil the cost of each percentage point shortfall "may be in the range of €100 million to €150 million" based on figures from the Sustainable Energy Authority of Ireland.
The issue of the 2020 target was recently raised again by Fine Gael TD Tom Neville, who questioned what the government is doing to reach its goal.
In a written response, Energy Minister Denis Naughten said that Ireland is committed to hitting its 16% share – but he admitted achieving the goal "remains challenging".
The government planned for 40% of electricity demand, 12% of heat and 10% of transport to be supplied from renewable sources by 2020.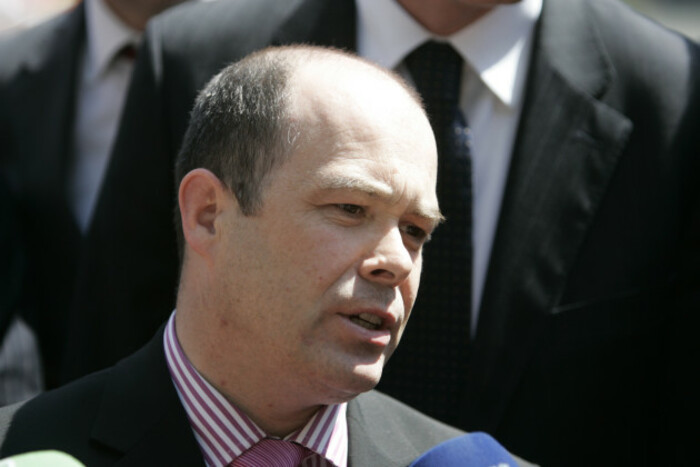 Source: Eamonn Farrell/RollingNews.ie
Naughten said that "good progress has been made to date" and that 9.1% of Ireland's energy demand was met by renewables in 2015.
"The government has a range of policy measures and schemes to incentivise the use of renewable energy including the renewable energy feed-in-tariff schemes which support the development of a range of renewable electricity technologies," he said.
A spokesman for the Department of Energy told Fora the 9.1% figure was ahead of the "indicative trajectory" the EU used for its calculations. An updated progress report is due at the end of the year.
Naughten also said that his department "is also developing proposed new renewable electricity and heat support schemes to assist us meeting our targets".
Ireland's progress towards the targets, set under a 2009 directive, has been partially stymied by the economy's recovery.
The country had the second-largest drop in energy consumption per head during the financial crisis, but demand has since spiked with increased business activity.