From apps to taps: Where Ireland sits in the march toward a cashless society
Early adoption is led by the Nordics and Asia as infrastructure and societal acceptance plays catch up.
THE WORLD IS going increasingly cashless but Ireland still has a few hang-ups in going completely digital with payments.
According to analysts at the research firm GlobalData, the new decade will see a lot of change with increasing uptake of cashless payments as some countries make greater strides than others.
The research said that e-commerce accounted for $3.5 trillion of worldwide sales in 2019 and forecasts which economies will be leaders in cashless payments by 2022.
Ireland ranked eighth overall in the research but GlobalData said it comes top for the frequency of use of payment cards.
Increasing card use and the advent of mobile payments and fintech apps have facilitated much of this rise.
The overall move away from cash has been made up of a mix of mobile and card payments in traditional bricks-and-mortar stores and online payments.
"We're seeing massive investments in digital by the main financial institutions," Eamonn Hughes, an analyst at Goodbody, said.
"One of the factors behind that is the whole transition in financial services and the interaction with people's mobile phones and the capabilities of those phones getting better and better."
Finland, which has a similar-sized population to Ireland, took the top spot in GlobalData's research with South Korea, Norway, Sweden and China making up the rest of the top five.
These are all economies that have had strong early adoption rates when it comes to new technology.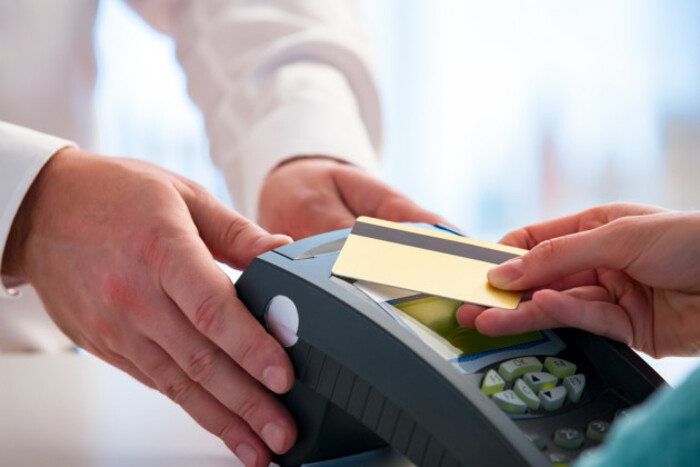 Source: Shutterstock/Aleksandra Suzi
The Nordic countries have seen a particularly vibrant uptake of digital payments with a Deloitte report from January 2019 predicting that at least one Nordic country will be "de facto" cashless in 2025 with limited use of paper money in the economy.
In Asia, its biggest economies like China have seen considerable adoption of digital payments with several major indigenous players while companies like PayPal, which recently acquired a Chinese payments firm, continue to push into the notoriously difficult market.
Challenges
There remain challenges in reaching widespread uptake, whether it's the availability of digital payments in all businesses, protection from fraud, or concerns over privacy of transaction data.
Goodbody's Hughes told Fora that while Ireland is "definitely headed down those roads" towards being cashless, there are still obstacles.
"It feels like it's happening quickly but it'll take a long time and I don't know whether we end up completely cashless."
One obstacle is having the relevant infrastructure in place, such as strong broadband up and down the country.
The systems run by banks and startups alike need to be robust in their deployment as well. Cash will often remain the back up when payment terminals and infrastructure fail – late last year both Bank of Ireland and Ulster Bank suffered IT outages.
A cashless society would be a boon to the likes of card and payments giants Visa and Mastercard.
The former has previously lobbied for policy changes to mandate wider acceptance of digital payments.
In its budget submission last year, it called for mandating the acceptance of digital payments in taxis and on public transport – the National Transport Authority has plans in place to replace the Leap Card with cashless payments by 2027.
Meanwhile, Visa has repeatedly urged the introduction of a government-run merchants' incentive scheme to help small businesses offset the costs of buying electronic payment equipment and carrying out training.
Another hurdle is more societal. The Dublin Mint Office carried out a survey last year that found people have some reservations about a largely cashless society.
It found that 67% of people said they would not like to do away with notes and coins and that 88% believe a cashless society will leave some people behind, such as the elderly, the homeless or small businesses that still rely on cash transactions.
Get our Daily Briefing with the morning's most important headlines for innovative Irish businesses.