A massive Irish plastics firm has snubbed Dublin's stock exchange in favour of Toronto
IPL Plastics, formerly called One51, at first hinted it would dual list in Ireland and Canada.
IRISH MANUFACTURING FIRM IPL Plastics has ditched its plans to float on the Dublin stock exchange in favour of solely listing in Canada instead.
The company, which manufactures plastic for food packaging and bins, was formerly called One51 before it rebranded to IPL Plastics last December.
Last year, the firm announced plans to go ahead with an initial public offering (IPO) in 2018 after a failed takeover attempt by Irish private equity group CapVest. If it proceeded, the deal would have valued IPL Plastics at €500 million.
When it first revealed its IPO plans last year, it was reported that the firm would likely have a dual listing in Dublin and Canada.
However, according to the firm's annual results for 2017, it has outlined plans to list on Toronto's stock exchange this year.
The firm, which has roughly 2,000 shareholders in Ireland, already has links to Canada in the form of its majority shareholder CDPQ – a Canadian investor.
IPL Plastics stated that the group is "cognisant of elevated levels of global risk factors, including stock market, currency and interest rate volatility" caused by the uncertain outlook for the global economy.
It also noted that the possibility of an IPO is still "subject to market conditions", however plans to go public are progressing.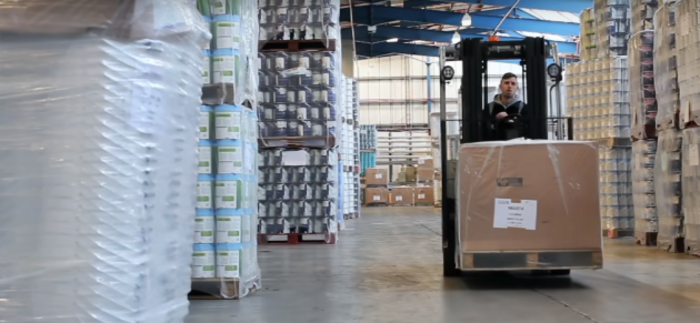 Results
Headquartered in Dublin, IPL Plastics is one of Ireland's largest companies and employs 1,900 people worldwide. The firm has two main sides to its business: plastics and environmental services, as well as an investment arm.
It was set up in 2005 and was one of the spin-off businesses to emerge from the Irish Agricultural Wholesale Society. Its operations are spread across 14 manufacturing plants in three continents.
The company has attracted interest from some of Ireland's best-known business figures including billionaire Dermot Desmond, who until recently was a major investor in the firm. Desmond sold his stake, which has paved the way for the business to IPO since he opposed a flotation.
Annual results just published for the firm showed that the organisation's revenues increased by 36% to €474.4 million last year, while earnings before tax rose by 46% to €70.9 million.
According to IPL Plastics, the increased revenues and earnings were as a result of new contributions to the group by Encore Industries, which was acquired in November 2016, and Macro Plastics which was bought last June.
Sign up to our newsletter to receive a regular digest of Fora's top articles delivered to your inbox.