Dublin startup Intouch has raised nearly €600,000 to take its retail tech international
The three-year-old startup is plotting expansion in Europe, the US and the Middle East.
INTOUCH, A STARTUP building data analytics tools for brick-and-mortar stores, has raised nearly €600,000 to expand beyond Ireland.
Company filings show that the Dublin-based startup took on a funding injection of €596,000 recently from a number of backers. It previously disclosed €230,000 in early stage investment.
Intouch, which was set up in 2015, develops tools to help traditional retailers gather and analyse data that is collected in-store to improve operations and customer interaction.
The startup's backers include Vincent Nolan, a former IT head at Applegreen and Musgrave, Liam Davis, the former chief financial officer at Brite:Bill, and Egyptian investment firm A15.
"The money is going to be used to further fuel our international growth that we're hitting at. Intouch has been doing very well, mainly in the Irish market," co-founder Tim Arits told Fora.
Intouch secured Supervalu as its first customer and recently signed up a large forecourt retailer, although Arits declined to name the client.
"It has a very substantial footprint within Ireland," he said.
"We have a lot of success and momentum inside the country and to further fuel the growth internationally we decided to raise a bridge round to get us ready for the next phase of growth."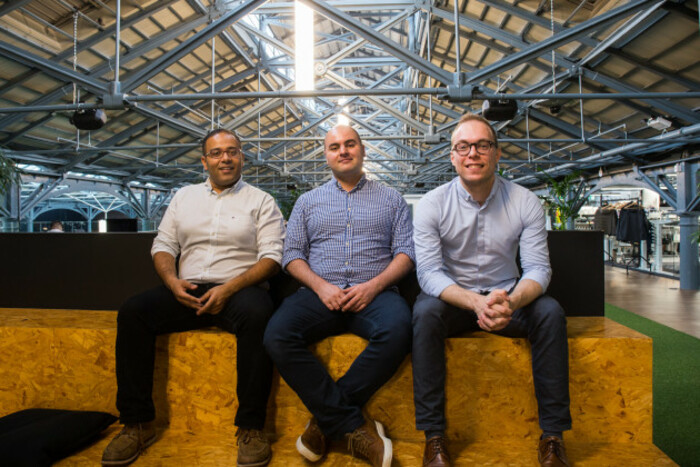 Source: Intouch
"Our main target markets are going to be, within Europe, the Netherlands, Germany and the UK, and we're also talking to multiple retailers in North America."
Middle East talent
While it is headquartered in Dublin, Intouch also runs an office in El Gouna, Egypt for engineering and development thanks largely to a partnership with its Egyptian investors.
Egypt and the Middle East region is another area being targeted for growth, Arits explained.
"We see that the Middle East is developing very fast so there's a lot of innovations coming from that region," he said.
"We're exploring our options for the Middle East as well because it's very advanced and moving quickly, and they're really catching up and have a lot of interest in new technologies."
The decision to open the office in Egypt, where Intouch has eight staff, was also driven by a talent crunch in the Irish capital. The company currently employs 16 people in total.
Arits said that hiring technical talent in Dublin was too expensive and difficult to compete with the big players for tech staff.
"I think also when you look at the housing crisis in Ireland, it gets more and more expensive to live in and around Dublin. That forces us to look at different options," he said.
"But I can confirm that our team in Dublin is growing as well and all the sales and data management are based in Dublin and they will be in Dublin going forward."
Sign up to our newsletter to receive a regular digest of Fora's top articles delivered to your inbox.