INM has issued a profit warning - blaming Brexit, lower readership and boardroom woes
Ireland's largest publisher has painted a bleak picture for 2017.
INDEPENDENT NEWS AND Media, Ireland's biggest publisher, has issued a profit warning – blaming Brexit, falling readership and its own boardroom woes for the flop.
The company, which publishes the Irish Independent among other titles, said there would be a "material reduction" in its net income this year due to the challenges both it and the media industry faced.
"These include a decline in circulation and readership, a decline in advertising revenues, ongoing uncertainty arising from Brexit, lower than expected growth in digital revenues and increased costs arising from legacy libel awards," it said in a statement.
INM also said the firm's profitabilty had been "directly impacted" by an independent review into its own corporate governance.
The review, and a separate investigation from the Office of the Director of Corporate Enforcement, followed a public falling-out between company chief executive Robert Pitt and chairman Leslie Buckley over an aborted bid for Newstalk.
Buckley is a business associate of INM's largest shareholder, Denis O'Brien, who also owns Newstalk parent Communicorp.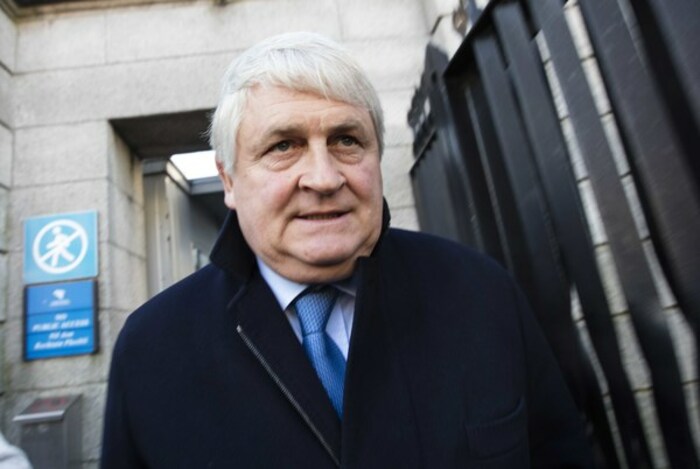 Source: Eamonn Farrell/RollingNews.ie
New initiatives
Last year INM reported a net profit of €50 million despite a near-5% drop in its advertising revenues and a slightly larger fall in circulation income.
However in its statement today, the company said it expected larger falls, of about 7%, this year in both sources of income.
Its news distribution business, Newspread, was a bright spot with likely growth in profits as it diversified into deliveries of "higher margin, non-news items". INM didn't state what its anticipated profits would be for the year.
The company also signalled a shift in strategy away from acquisitions after its abandoned attempt to take over local newspaper group Celtic Media. It was instead "concentrating on new initiatives which add to its existing lines of business", the statement said.
[embed id="embed_2"]
INM recently notified the state's competition watchdog that it planned to set up a joint venture called Offscript Studio with TV production company ShinAwil to bring "broadcast-quality content" to the publisher's digital offering.
The company has been sitting on a huge cash pile – worth around €85 million – which had previously been earmarked for takeovers.
INM chief executive Robert Pitt said the "impact of a very punitive defamation regime" also meant the company needed to adjust its profit expectations.
The publisher has been at the forefront of a push against Ireland's libel laws, recently complaining to the European Court of Human Rights that a €1.25 million award to PR consultant Monica Leech violated the right to freedom of expression.
Sign up to our newsletter to receive a regular digest of Fora's top articles delivered to your inbox.
read more on