This Irish software startup will open a Texas office after raising money from INM's chairman
Initiafy's latest funding round topped out at nearly €1 million.
AN IRISH STARTUP that develops worker induction software has raised nearly €1 million from a number of investors to help fund its expansion in the US market.
Initiafy, which was founded in 2012 by Sean Fennell and Julie Currid, has developed software that helps firms in the construction and energy sectors train and manage contractors.
One notable backer of the Dublin-headquartered startup is Independent News and Media (INM) chairman Leslie Buckley, who has just pumped €375,000 into the firm.
Speaking to Fora, Fennell said the funding will be used to fuel further expansion in the US market and open a new office in Dallas, Texas. The firm already has two offices in the region, in New York and Toronto.
"North America is our biggest market and there are lots of places over there (where) you can put another office, so we're not going to run out of places any time soon," he said.
"We chose Texas because we're starting to get some traction there and it's very active in terms of construction activity. And it's also a centre for oil and gas as well and we do a lot of work in that sector."
Fennell, who has a background in quantity surveying, said he has moved from Dublin to New York recently to lead the expansion in the US.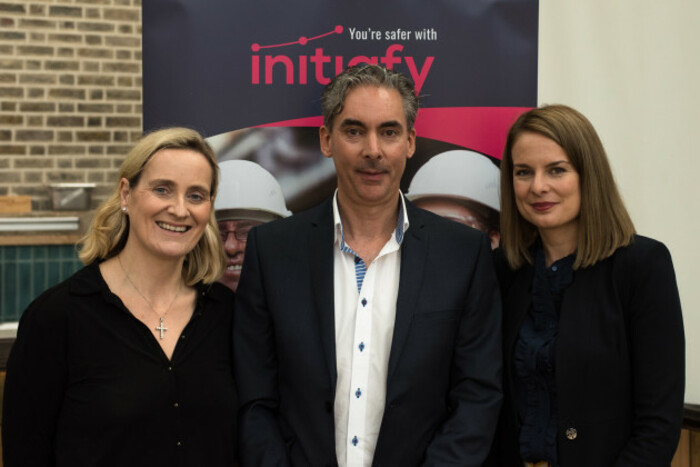 Source: Maria Rusk Photography
He added that the company, which has 15 staff based in Ireland and 30 overall, will also use the funding to hire more employees across each office, not just its US divisions.
"We will probably double the size of the business this year and it looks like we're on track to do it again next year," Fennell said. "Strong aggressive revenue growth is where the business is going for the next 12 to 18 months."
The most recent accounts published for Initiafy's operating company, Induction Manager Ltd, showed that the firm made a loss of €606,000 during the financial year that ended 31 December 2016.
Funding
INM chairman Buckley has backed Initiafy in the past, investing a total of €318,000 before this latest injection of cash.
Other backers that took part in the latest funding round included the Bank of Ireland and AIB startup funds. Angel investor Brian Clune, who sits on the company's board, also contributed.
[embed id="embed_2"]
Source: Maria Rusk Photography
In the past, Initiafy has taken on funding from Irish-based venture capital funds such as Delta Partners and ACT Venture Capital. It has also received backing from Enterprise Ireland.
Fennell told Fora that the company has no plans to raise any more money in the near future.
He added that the outfit will continue to focus on signing up new clients in the construction and energy space and does not plan to start developing induction software for other sectors.
The company currently has roughly 200 customers, including ESB, British Gas and construction group BAM.
"We're very comfortable in the sector and there is a lot of growth potential, so we've no immediate plans to move into different sectors," Fennell said. "We'll probably expand more geographically rather than vertically for the foreseeable future."
Sign up to our newsletter to receive a regular digest of Fora's top articles delivered to your inbox.