Influencers offer companies valuable content - but tracking what it's worth is proving difficult
Businesses are trying to understand the value of the growing trend of influencer marketing
EVERY BUSINESS IS trying to get its head around the value of influencer marketing, according to Joseph Harper, the UK and Ireland head of social media for Kellogg's.
The trend of influencers – online personalities who engage sometimes millions of viewers with video and photo content of their lives – selling products has been growing rapidly in recent years. 
In 2018, AdWeek predicted the industry would be worth $10 billion in 2019. Though influencer marketing can provide the kind of 'Instagrammable' and lifelike content companies need to reach a wider audience, there's a trade off in measuring the return on investment. 
According to Harper there are things that companies can achieve with influencer marketing which are valuable versus their own content. 
"You get credibility, you get authenticity, you get content," Harper said.
Investment in the sector is growing. Earlier this week Unilever's former marketing officer, Keith Weed, became an angel investor in influencer marketplace Tribe.
Weed has previously called for action to build trust in the sector. In Ireland accounts such as Bloggers Unveiled, which closed down last year, have also questioned the credibility of some social media posts. 
These challenges are on the agenda for Harper when he speaks at the Digiday Brand Summit, which takes place at Powerscourt Estate in Wicklow next week. 
The measurability of influencer marketing
For brands there is a challenge around how to measure influencer marketing, according to Harper. 
"The successes that we normally measure our own content on – like engagement and reach – that's not comparable when you're trying to establish the same metric with influencer marketing. You have to try and find what the additional values are from influencer marketing," he added.
Agencies linking companies like Kellogg's with influencers don't have the same access to data that social media giants like Facebook or Instagram do – which makes it difficult to compare the results.
"If you think 'I want to target women between the ages of 18 and 35 – let's work with a fashion blogger from London', you can't say she's got a million followers and that's our audience. You can't break down that audience based on how many of them are women between the ages of 18 and 35 – how many of them are even real people, and how many of them are based in the UK," he said. 
Despite this, between agency and influencer, the cost of influencer content still ends up higher. 
"You're paying more for an impression which is not as targeted as the one that you can deliver through your own media – that's a big issue," said Harper. 
There is also a challenge around avoiding fraud, which is "awash within the industry", Harper said. 
"People buy followers, they can buy engagement, they can work in pods – we see quite often that groups of influencers come together and mimic engagement on their own posts," he said.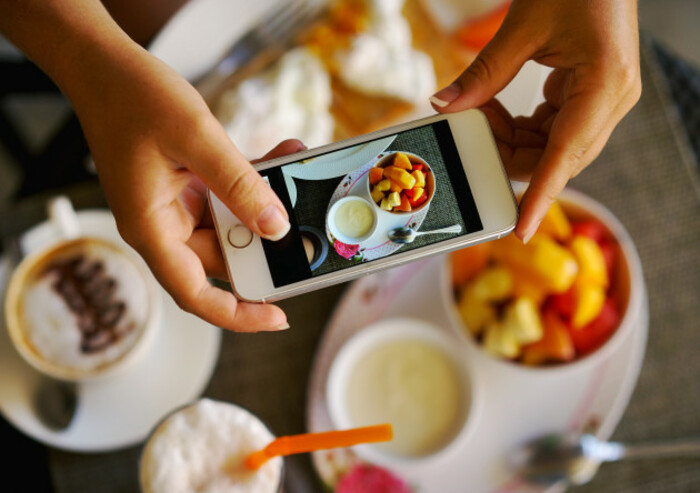 Source: Shutterstock/Dmitry Galaganov
Genuine fans
Influencer content performs better than "some of the more heavily branded traditional adverts we create", according to Harper. 
"We know that the natural look and feel and the more 'Instagramable' content does better at delivering those objectives and does better at engaging consumers on that platform than our own stuff does," he said – but it still leaves the problem of costing.  
"So how do you get into a position where you can develop a model which works out how much more you should be paying for an influencer impression?"
This is something companies are still trying to figure out – as well as how to manage the challenge of credibility. 
Depending on the agency, companies like Kellogg's sometimes get to vet the influencers marketing its product.
"What I try to encourage agencies to do is to create a model where influencers apply to work with us because of what we've got. One of the key things you want from influencer marketing is people creating content for you who are genuine fans of your product," said Harper.
That can address the area of how a brand can "build credibility of the influencers ahead of working with them," he said. 
"This is a space that's constantly changing because it's so new. Nowadays we do tend to get more visibility on the influencers that we're going to work with," he said.   
Get our NEW Daily Briefing with the morning's most important headlines for innovative Irish businesses.